Type of Patio Styles
Type of Patio Styles
Are you looking to create an outdoor living space that's both functional and beautiful? Choosing the right patio slabbing option is critical to achieving the look and feel you want for your home. Not only can the right patio design enhance your outdoor living experience, but it can also increase the overall value of your property.
So whether you're looking to create a cosy spot for morning coffee or a space for entertaining friends and family, exploring your options and finding the right patio slabbing solution is essential. In this guide, we'll walk you through some of the most popular patio slabbing options available and help you choose the perfect one for your needs.
Concrete Slabbing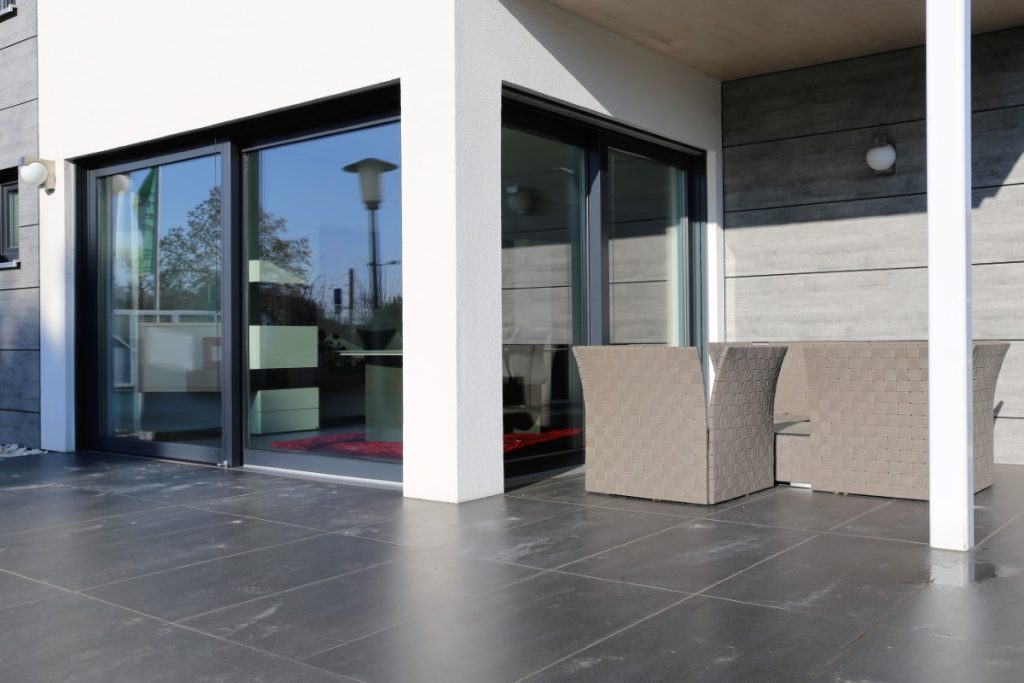 If you're looking for a patio slabbing option that's durable, versatile, and budget-friendly, concrete slabs might be just what you need! They are easy to install and come in various finishes to help you achieve the look and feel you want for your outdoor living space.
Want to add a touch of elegance to your patio? Consider stamped concrete, which can mimic the look of natural stone or brick. Or, if you prefer a modern and sleek design, polished concrete might be the perfect choice. And if you're looking for a more rustic or natural look, exposed aggregate concrete is a great option. With so many options, you can find a concrete slabbing solution that fits your style and budget.
Porcelain Patios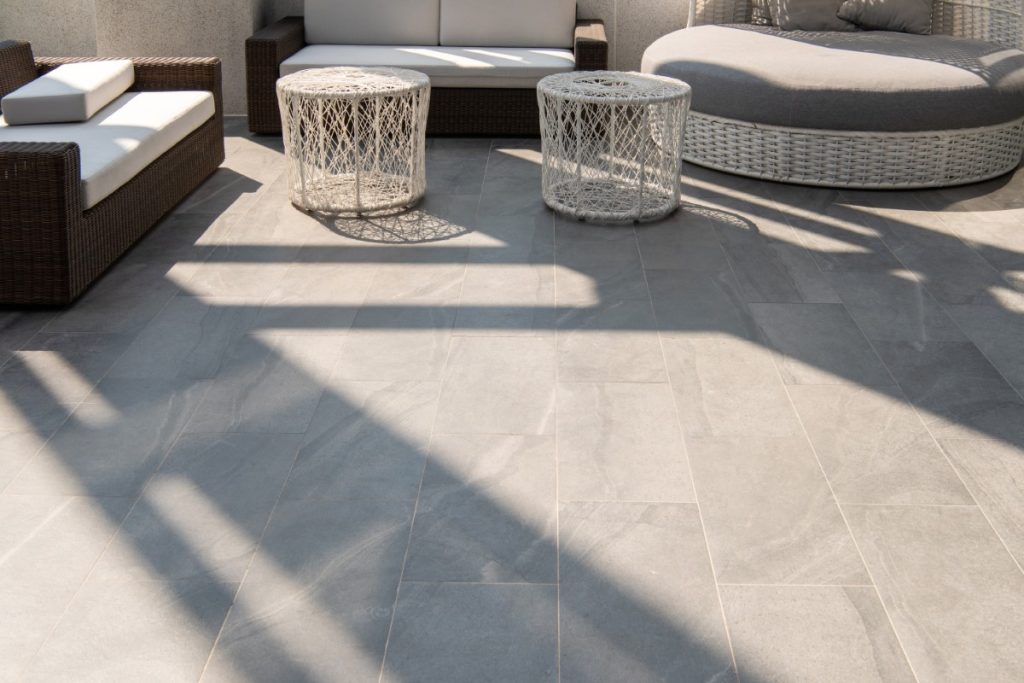 Porcelain tilers or porcelain pavers are a newer but rapidly growing option for patio slabbing. They're made from a durable and hard-wearing material that is resistant to water, stains, and scratches, making them an ideal option for outdoor spaces. Porcelain tiles for patios come in various sizes and finishes, including wood-look, concrete-look, and stone-look, so you can achieve the exact style you're after.
They're also low maintenance and easy to clean, making them perfect for busy homeowners who don't want to spend much time caring for their patio. With the rise in popularity of porcelain pavers, you'll find a wide selection of colours, textures, and finishes to choose from, allowing you to customize your patio to your exact liking.
Whether you're looking for a sleek and modern style or a more natural and rustic feel, porcelain pavers are a versatile option worth considering for your outdoor living space.
Natural Stone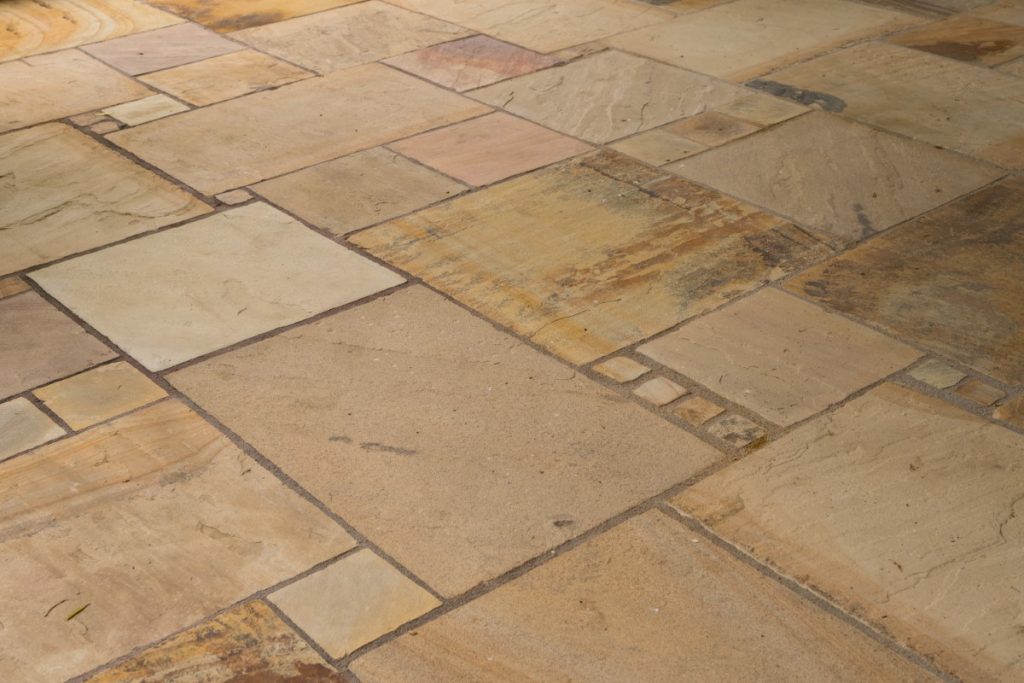 Natural stone slabs are a great option if you want to add some natural charm to your patio. Indian sandstone and limestone are two popular choices that offer unique variations in colour and texture that can add character to your outdoor living space. Indian sandstone, for example, comes in warm earthy tones, while limestone is known for its light and airy appearance.
Indian sandstone is the most popular option, and you can see why with these examples of Indian sandstone patio installations that can be tailored to any patio or garden area.
Both options are durable and can withstand harsh weather conditions, making them an excellent choice for living in areas with extreme temperature fluctuations. And if you're worried about slipping, you can rest easy knowing that natural stone slabs offer excellent traction even when wet.
Whether you're going for a rustic look or a more refined style, natural stone slabs are a great way to achieve the outdoor living space of your dreams.
Block Paving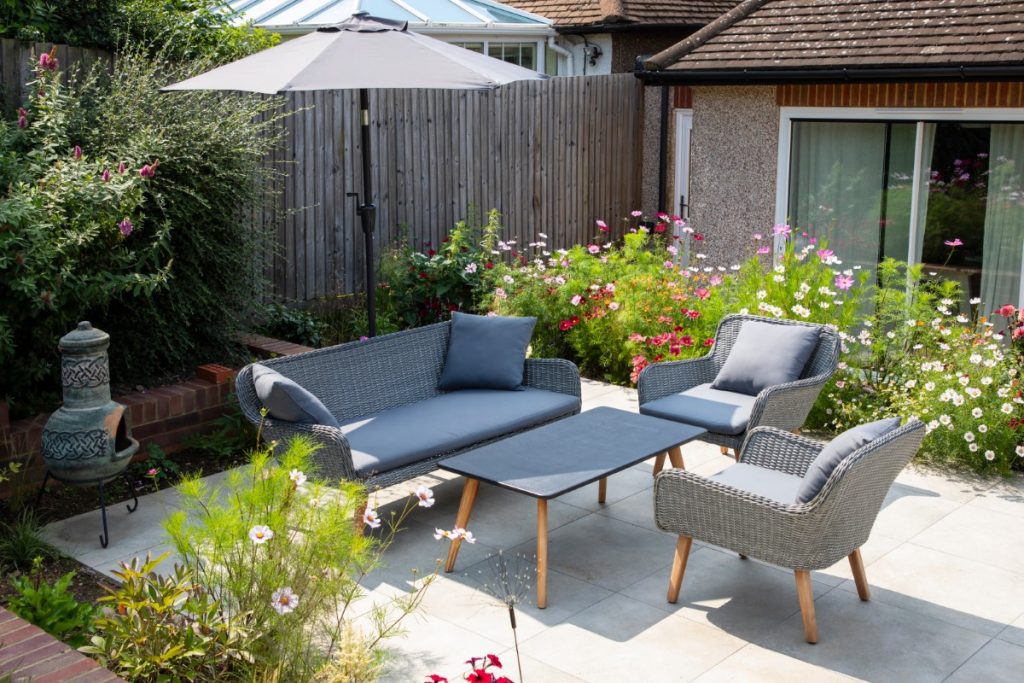 Block paving is a classic patio slabbing option that offers a timeless, rustic, charming, and durable look. It is available in various colours and patterns; block paving can be arranged in different designs, such as herringbone or basketweave, to create a custom look that's uniquely yours.
Not only do they add character and warmth to your outdoor living space, but they're also easy to maintain and clean. And if you're looking for a more eco-friendly option, block paving is made from concrete, making them a great choice as a hard-wearing and durable product. So if you're looking for a patio slabbing option that's both classic and practical, block paving might be the perfect solution.
Best Option
Choosing the right patio slabbing option is an important decision that can significantly impact your outdoor living experience. Whether you're looking for a durable and budget-friendly option like concrete slabs, a natural and charming look like Indian sandstone or limestone, or a classic and rustic design like brick pavers, there's a patio slabbing solution out there that's perfect for you.
If you already have a patio area, view our guide on how to maintain your patio area and keep it looking great all year round.
When deciding, consider your budget, design preferences, and outdoor living requirements to find the option that fits your needs. And with so many options available, you're sure to find a patio slabbing solution to help you create the outdoor living space of your dreams!