How to look after your patio
How to look after your patio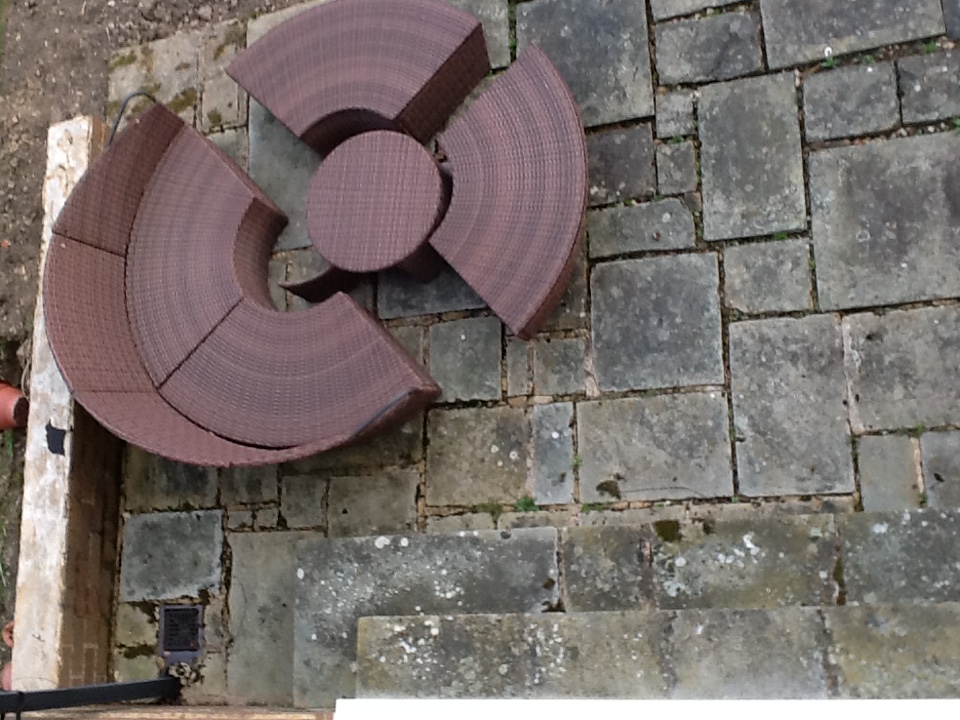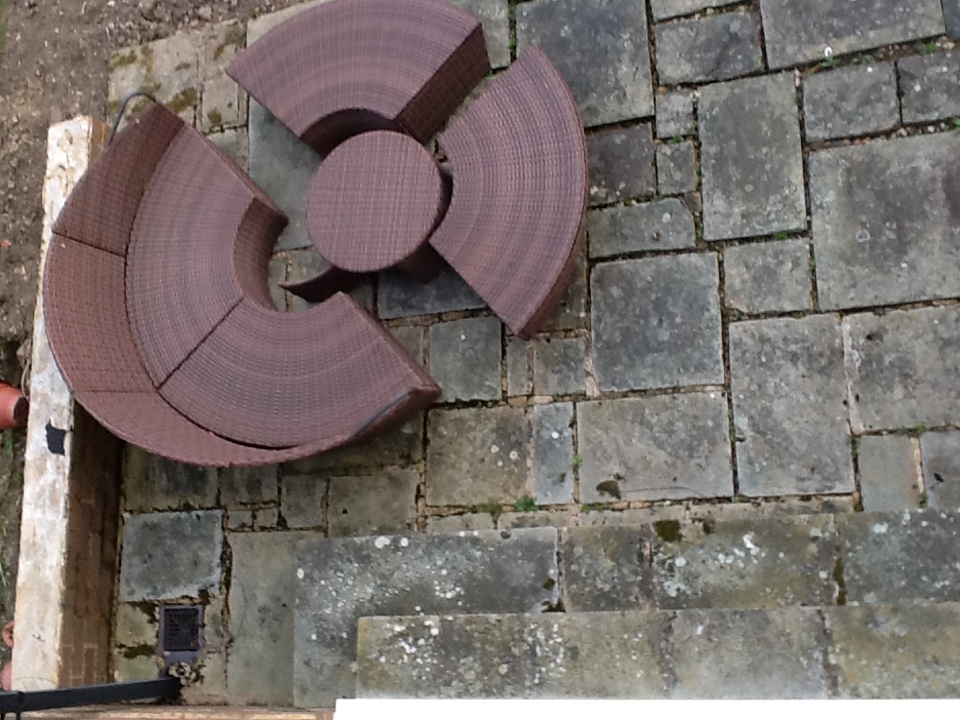 Before deciding on what type of new patio you would like laid at your home, the first question you should be asking is how much maintenance is involved in looking after the new deck! Most people get caught up in the overall design or colour of a patio without contemplating the amount of maintenance work involved.
Choose The Right Surface For The Patio
A great example of this is people who blindly opt for what they feel is the cheaper option, block paving the patio area. Getting block paving laid on a patio is fine, but problems start when you choose to apply that block paving right next to a lawn area or as a pathway through a garden area.
When we say paving, we refer to block paving, tegula paving and other types of manufactured paving products from Marshalls, Tobermore and other suppliers.
Within a few months, you will have some weeds sprouting in the joints from the weeds pushing down roots into the joints; you will be removing weeds every 3 – 4 months before they can bed into the jointing. Most people think weeds grow up through the paving and appear in the joints however most often, the weeds are simply from migrating seeds that have landed in the kiln-dried joints and have started to push down roots.
There are ways to avoid that type of problem, such as using Dansand instead of kiln-dried sand, and you can seal the block paving with 3 to 4 coats of impregnator, which will stop the joints from being exposed to the weeds in the first place. Be careful, though, as this type of solution can get very slippy in the winter!
Preparation is key with block paving and it is important that you lay block paving correctly ensuring not only a proper pattern and base but a permeable sub base as well for the paving. With proper installation procedure and proper jointing, you can help to instigate low maintenance for the paving.
Slabbed patio areas can be tricky with maintenance, especially if you have opted for a mortar joint or the waterfall levels on the patio are not set sufficiently to drain off the water quickly. Stagnating water will lead to moss and algae building up on the slabs every couple of months, especially in areas where the sun does get to shine on.
To avoid problems with slabbed patios, you should opt for a resin grout finish instead of a mortar joint. Not only is it a flexible joint which means it will not crack, but it is also algae and weed proof so no weeds can push down through the joint.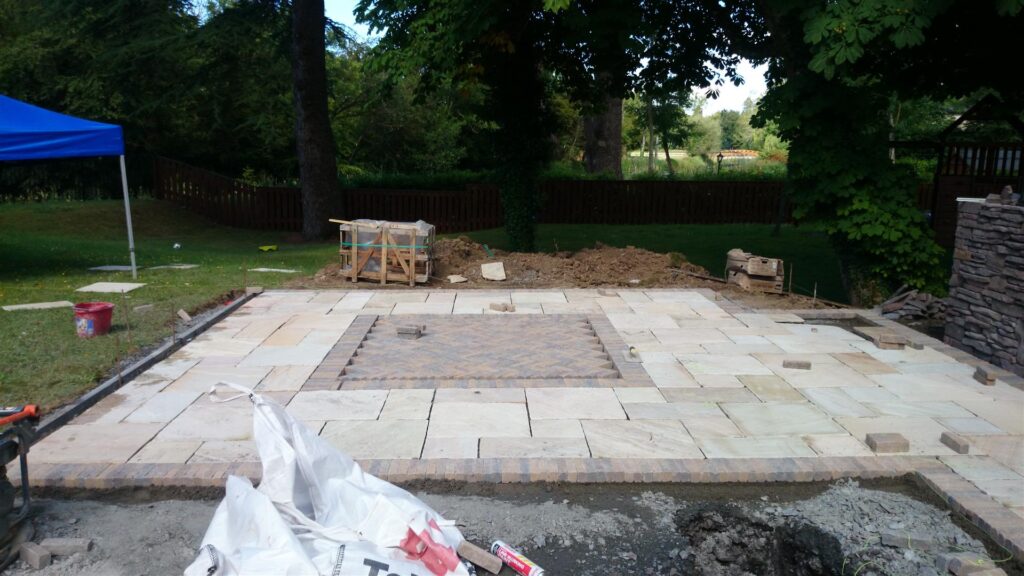 3 Easy tips for patio maintenance
Gently wash down the patio area twice a year, once in spring (April) and in November (when leaves have finished falling). Make sure to leave a hose lying on its side and let the water run gently over the patio area. Use a soft brush to brush the water in the direction of the drainage. Pro-tip, if you have stains, use some washing up liquid to help remove the stains.
Ensure that the drainage solution for the patio is working correctly and that any downpipes from the house are connected directly to the drains. Do not let gutter water run on your patio, as it will stain the patio very quickly.
Position your patio chairs and table in a level area and make sure the legs of the tables are centred on whatever slab they stand. If you have an Indian sandstone patio, we recommend having an extra section added as a feature for the patio chairs and table. Due to sandstone have a rippled effect, the chairs and table will always feel rocky on top of sandstone or limestone patios.
Washing down a concrete patio
We hope this has helped, and with just minor effort, you can keep your patio looking beautiful and vibrant twice a year.
#patiocleaning #cleaningyourpatio #blockpaving #sandstone