TV: 7 Reasons Firefly Shouldn't Have Been Cancelled
14 episodes. Some people still weep when they remember that the Firefly crew were only allowed to produce 14 episodes before the show was heartlessly cancelled by Fox. Damn you, Fox.
Dubbed a 'space western drama', the show was set in the year 2517 and follows a band of anti-Alliance smugglers who have many a good time aboard firefly-class spaceship, Serenity. Sure, in 2005 they released a movie based on the series, called Serenity, to give fans of the show some closure, but it just couldn't heal the wounds. Our courting period was brief, but the love was real – we still miss it.
There are many things to love about Firefly, from the dialogue to rounded loveable characters like Wash and Book, so let us reminisce and look at some of the best bits of the show.
1. Cowboys in Space
Cowboys are awesome. Space is pretty damn neat. Combining them is madness though, right? RIGHT? Of course it is and that's one of the things that made Firefly so amazing. These guys are flying around on spaceships doing space things and being space-like, but they still have Southern accents and pistols and rifles and horses. Very cool. Do you know what isn't cool? Cowboys vs Aliens.
2. Joss Whedon
The man behind Firefly is the same guy behind Buffy the movie, Buffy the TV show, Dr Horrible's Sing-Along Blog, The Avengers, Cabin in the Woods and oh yeah, he helped write the screenplay for Toy Story.
3. Adam Baldwin
Adam's acting range isn't the greatest, but he's an expert at playing the uptight, gun-happy soldier with a secret goofy side and has excellent comic timing. He plays a similar role in Chuck – another under-appreciated show but one that somehow managed to stay afloat for many seasons – and he's damn cool about it.  In fact he's so cool he plays a guy called Jayne in Firefly. And Jayne is so cool that an entire town made him their folk hero. Also he wears this hat: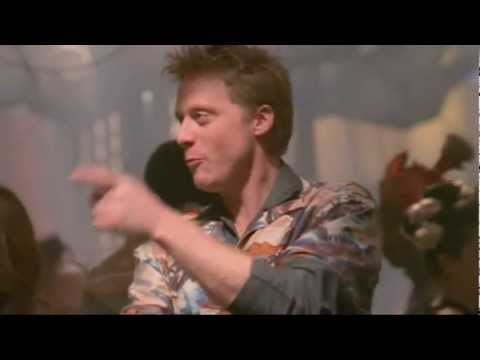 4. Nathan Fillion
This guys plays Captain Mal and also plays Captain Hammer. Nuff said.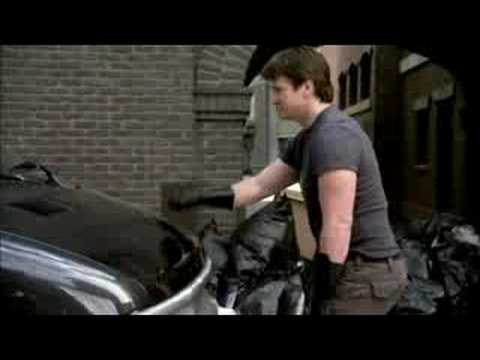 5. Kaylee
Kaylee is quite possibly the greatest female character written for anything ever. She's cute and sweet and genuinely nice all while being a tomboy who likes wearing giant frilly dresses, has a dirty side and can keep an old spaceship running perfectly in her sleep. Also this exchange: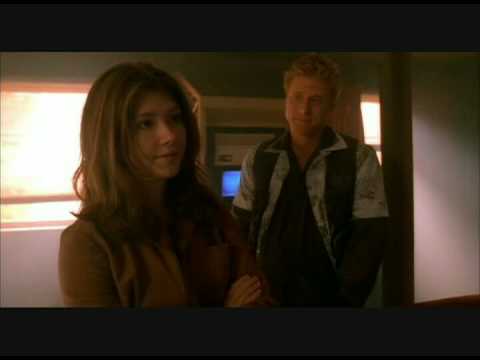 6. Christina Hendricks
Before she started beating her beautiful figure into skin tight dresses and pushing her breasts up high enough to give a person vertigo, Christina Hendricks was the scheming seductress Saffron (or Yolanda or Bridget) in Whedon's Firefly. It's nice to get an opportunity to actually value her acting abilities without being seriously distracted by her bosoms. She also manages to marry Mal so *high five*.
7. And finally, this moment