Community and 5 More TV Shows That Should've Quit While They Were Ahead
Last week, NBC's Community wrapped up its fourth season, unsure of whether it would be renewed. The comedy- which follows an unlikely study group at a community college and stars The Soup's Joel McHale, internet's top crush Alison Brie, Childish Gambino aka Donald Glover and comedy legend Chevy Chase- has had a rocky life so far. Firstly it was dropped out of the mid-season schedule after season two to be brought back by the power of the fans; then it was delayed for months by NBC this season so that the Halloween episode was actually screened on Valentine's Day. Add to this the fact that they lost their creator and showrunner Dan Harmon after the third series wrapped, and you've got the formula for a show on its last legs. The fourth season of Community, for many fans, was a major let-down. With new folks in charge, it was clear that the subtlety of humour was gone, to be replaced by 'big' laughs and sentimental storylines- something that robbed Community of what made it so damn good. Watching the downfall of Chevy Chase (who left the show after alleged racist tirades on set and fights with the crew) and the after-school-specialness of each show's ending, it seemed that Community was on its way out. And the season finale – one of the good episodes of the short season – was a fitting ending. A graduation for two main characters was the plot, wrapping things up pretty nicely (probably in a bow made by resident arts and craft princess Annie). There were lovely little details for those who'd stuck with the show from the beginning- a return to the darkest timeline, "Six Season and a Movie" etched on a chalkboard, a flyer for a Starburns memorial tree-planting service. It was a great finale, and let the show go out gracefully. But no- NBC have chosen to throw out the 'do not resuscitate' note in Community's file, and has renewed it for a fifth season. For a show the channel has tried pretty hard to kill over the years, it seems weird that they are bringing it back when it had basically offed itself. Only time will tell how the study group will keep going now two of its members have left to join the big bad world. But this is, sadly, a common situation. While excellent shows are cut off in their prime, some programmes just keep on going when everyone wants them to die. Here's a few shows Ramp feel, much like your smelly cousin that hasn't moved off the couch in weeks, outstayed their welcome.
1. THE SIMPSONS
Ahhh, Springfield, will you ever leave our TV screens? Yes, The Simpsons is one of the best cartoons ever to grace primetime television, and was groundbreaking comedy. Key word: was. The general reaction to the newer seasons of The Simpsons has been 'meh'. Nothing will ever match the glory of the early days, Sideshow Bob stepping on rakes and Frank Grimes, so maybe they should just stop trying.
3. TWO AND A HALF MEN
Two and a Half Men is baffling in that it has gained monstrous popularity when it's not even that funny. But why it should have ended by now is not its lack of humour, but its loss of the winner himself, Charlie Sheen. The only thing carrying that show- i.e. a human trainwreck- left, and the crew couldn't see their baby cash cow die. So what did they do? Bring in Ashton bloody Kutcher.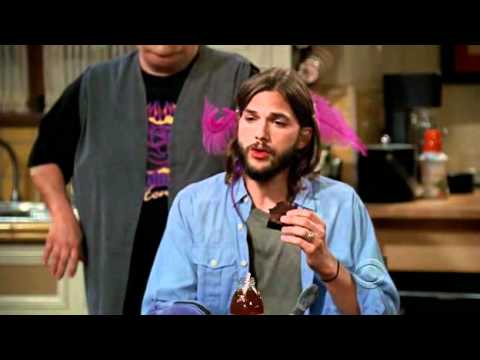 5. TRUE BLOOD
In the height of the vampire craze, this porno-masquerading-as-TV hit our screens and was an instant hit. However, that was when all we had to deal with was sexy vampires and the odd werewolf (which we could handle, we've seen Twilight). But now Sookie's a fairy, there's witch covens, were-panthers, and god knows what else… our heads hurt.