8 Reasons Why We Loved The OC
Posted August 9, 2013 by Emma Kelly in
TV
Ten years ago this week, a new teen show aired in the United States. It was called The O.C, and on paper, it sounded… well, like every other teen show that has ever aired in the United States. Rich beautiful people in California dealing with their tumultuous love lives that involve other rich beautiful people. Basically a 90210 reboot that couldn't afford Tori Spelling or Shannon Doherty.
Oh, but how wrong we were. The OC wasn't just poolhouses and good-looking twenty-somethings portraying teenagers. Well, yes, it did have those things, but it was so much more than that. The OC was a gamechanger. No longer would a love triangle between three hotties and a sidestory involving the geek doing something stupid suffice. Us teenage TV fans needed actual character depth as well as the drama. With The OC, you got that.
For those of you poor, poor people who don't know, The OC was all about Ryan Atwood, a tough guy from a rough area in California who is taken in by a rich Orange County family after he gets arrested. (Yes, it sounds ridiculous, but stick with us.) Life changes for wife-beater-wearing Atwood as he bonds with his new sort-of brother Seth Cohen, and falls for the beautiful rich-girl-with-problems next door, Marissa Cooper.
See? Doesn't sound particularly ground-breaking, but the result was a show that mixed pop culture referencing, an unreal soundtrack and teen angst to create a show that, while it only lasted four series, has left a lasting impression on the TV world. Here are a few reasons why we at Ramp believe that The OC was one of the best teen shows of all time*. (Behind Freaks and Geeks, obviously. We love you Lindsay Weir.)
*SPOILER ALERTS. Although, if you haven't watched The OC yet, we've no hope for you.
1. Seth Cohen
The geek shall one day inherit the earth. Seth Cohen is the reason this saying is true. While teen shows usually kept the geek as light comic relief, The OC made Seth Cohen the lynchpin of the show, focusing on his story just as much as Ryan's – and let's face it, it was so, so much better. Who couldn't love a man who had a plastic horse called Captain Oats and jumped on a coffee cart to declare his love for the popular girl? Nobody, that's who. We can even ignore the fact that he abandoned his girlfriend to go sailing for a summer because he went a bit emo. Seth Cohen, you are the man of our dreams. (Plus, his bromance with Ryan is too cute.)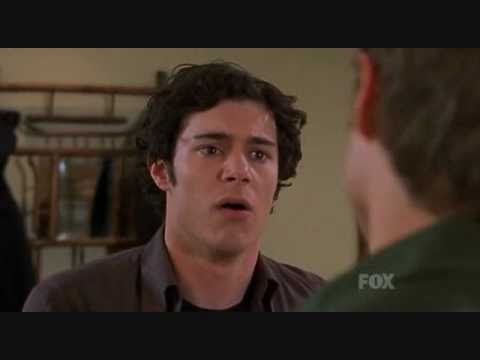 2. Summer Roberts
Summer Roberts, played by Rachel Bilson, was meant to be a guest role for a few episodes in season one. Bilson impressed so much that she became a main character for all four series. Summer started off as the quintessential high school bitch – hitting on anything that moved, getting locked at beach parties, the usual. But halfway through the first season, she changed into a loveable confused girl that had fallen for her exact opposite and didn't know how to deal with it. Over the four series, Summer became the go-to gal for witty quips and the best relationship ever. Whatever Pacey and Joey,
step aside, Summer and Seth are the ultimate teen couple.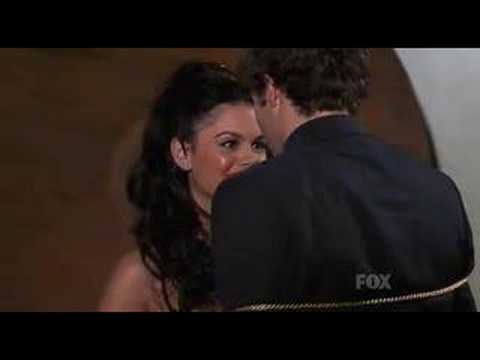 4. The drama
Julie Cooper slept with her daughter's ex-boyfriend. Marissa (no she doesn't get her own point on this list, she's a wreck the head) OD's in Tijuana. She shoots her boyfriend's brother. Caleb Nichol has a lovechild who is going out with his kinda-grandson. Marissa (STOP TRYING TO STEAL THE LIMELIGHT MARISSA) dies in a car accident after being chased off the road by her ex. Ryan Atwood becomes a cage fighter.
BEST. STORYLINES. EVER.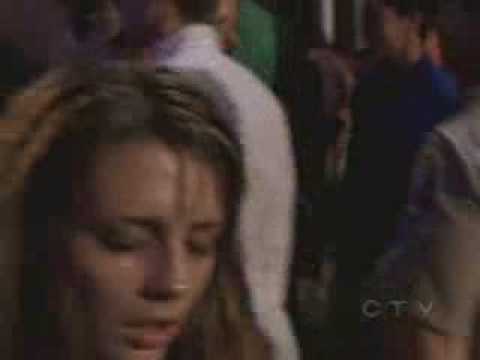 7. The soundtrack
It is widely accepted that the music was a main character on The OC. It had such an effect on music that songs featured in an episode immediately hit, or returned to, the charts. From the absolute belter of a theme song by Phantom Planet, to featuring The Killers performing when they were still in the Mr Brightside era, to even inviting Irish boys The Thrills to Newport Beach, music played a huge role in the show. Try to listen to Into Dust by Mazzy Star and not see Marissa being carried from an alleyway by Ryan. See? Can't happen. And Death Cab for Cutie definitely owe their career to Seth Cohen.