Ramp Randoms: The Seven Worst Employees On TV
Posted February 5, 2013 by Will O'Keeffe in
Ramp Lists
We've all questioned the reality of how work is portrayed in TV (we have, haven't we?). For every episode of Friends that featured the characters in their work places, there were many more that confirmed that they had time to get into more scrapes than a working week should allow. Meanwhile, Carrie Bradshaw managed to pay the rent on a Manhattan brownstone by writing one article a week, and all the father figures in Home and Away are simultaneously qualified to work as surf instructors and teachers while managing the Australian fostering epidemic. However unrealistic this may be, there are equally characters that are so infeasibly bad at their jobs that they need an almighty hauling into the office.
Sookie Stackhouse, True Blood
Sookie Stackhouse is a drama magnet. The girl has found herself scourged by serial killers, vampires, werewolves, an orgy-inspiring maenad and an evangelical church order, all in 6 months of storylines. The result is that the girl barely gives a second thought to her job as a waitress, but when she gets a breather in supernatural drama she is somehow still rostered to work, having been missing for weeks on end. More recently, she disappeared for a year, but on her return breezed back to work without issue. In work she invariably ends up in a southern drawly sass match with her workmates before quickly being drawn away by some more pressing issue, or she brings the latest deranged villain to work with her. Proprietor Sam holds a flame for Sookie but he also has a serious staffing issue in a girl that has barely served a plate of food in four years.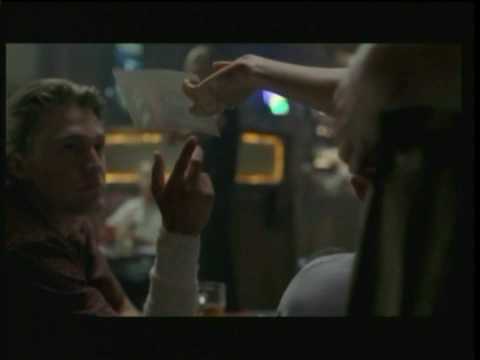 See also: Rachel Green, Friends; Carla Tortelli, Cheers; Ursula Buffay, Mad About You
Sarah Lund, The Killing
Included here based purely on Season 1 of the original Danish series, the investigating team of Copenhagen police department have to be the mostly blazingly determined and blazingly misguided duo to ever take charge of a case. Over 12 episodes, every cast member is accused of the murder of a schoolgirl. Detective Inspector Sarah Lund is portrayed as insightful and with an eye for detail; the only problem is that every piece of intuition leads to a wrong conclusion. Careers are ruined and families are torn apart while she make unending demands to have staff review evidence, only to again point the finger of blame at the wrong person.
Honourable mentions: Jacques Clouseau, The Pink Panther
The staff at ACME, The Road Runner Show
Dear God in heaven. Why does Wile. E. Coyote keep buying from these people? Every consumer protection right in existence must be violated with the products they put out; they never once prove fit for purpose and invariably see the purchaser end up crushed by a boulder.
Honourable mention: The staff at ISIS, Archer
Father Dowling, Fr. Dowling Mysteries
What type of a priest has the catch-phrase 'Father Phil, could you take 10 o'clock Mass? I've got a murder to solve.'? Jessica Fletcher at least was some way prolific with books, as is Rick Castle. Rosemary and Laura manage to prune some roses by the end of each episode; Veronica Mars gets her school work done and Jonathan and Jennifer, well, they maintain their millions. Did Fr. Dowling ever do so much as hear a confession?
Honourable mention: Dr. Mark Sloan, Diagnosis Murder
Nanny, Count Duckula
Nanny is responsible for messing up the reincarnation of her vampire employer (ketchup in place of blood so that he ends up a veggie vampire), is incapable of using doors so that she causes continuous structural damage to an already decrepit Transylvanian castle, has little to any signs of intelligence, and crushes her employer every time she hugs him.
Ron Swanson, Parks and Recreation
This is public service (read as with 'This is CNN').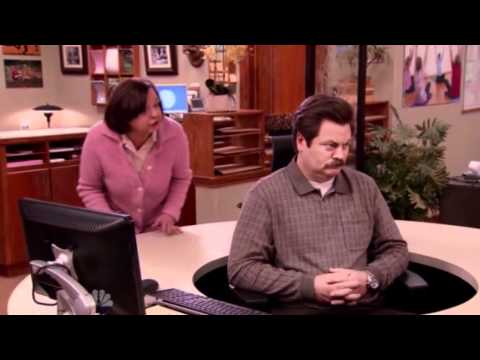 Honourable mentions: Ron Swanson's colleagues at Pawnee Parks Department
Otto Mann, The Simpsons
Otto Mann is responsible for driving the school bus for Springfield Elementary and is also responsible for crashing said bus at least 15 times. Otto consumes drugs while driving, and pretty much at all other points in the day, has regular hallucinations, has allowed the bus be stolen by one of the school children, crashed it so that it washed up on a distant island, had the bus crushed, abandoned it on a railway line and may also be responsible for killing Spinal Tap. Yeah, this the man you need ferrying your kids to school and back.
Honourable mention: Chief Police Wiggum. The Simpsons