Opinion: Catfish Is Just A 21st Century Love Story
There's a new classic love story for the ages. Gone is 'girl meets boy'. The new version goes more like this: computer turns on. Facebook opens. Girl sees profile picture. Girl talks to stranger. Girl falls in love with handsome guy who she talks to all day on chat. This then eventually may lead to girl meets boy.
Unfortunately, there's also the danger that it may lead to girl meets old man, or girl meets girl.
Catfish: The TV Show started this week on MTV, and was soon blowing up all over Twitter and Facebook. The show is a spin-off of 2010's Catfish, a documentary following Nev, who through forming a friendship with a young girl over the internet (it's not as creepy as it sounds), falls in love with the girl's sister, Megan. He talks to her on Facebook, texts her, calls her, sexts her… all the makings of the beginning of a wholesome relationship. Unfortunately, when Nev and his friends start digging, the whole plot starts to unravel. When Nev finally goes to meet Megan, we discover that the woman he has been falling for is in fact Angela, a 40-year-old woman who fabricated a Facebook profile with stolen pictures- even creating a variety of fake profiles to act as friends and family for Megan.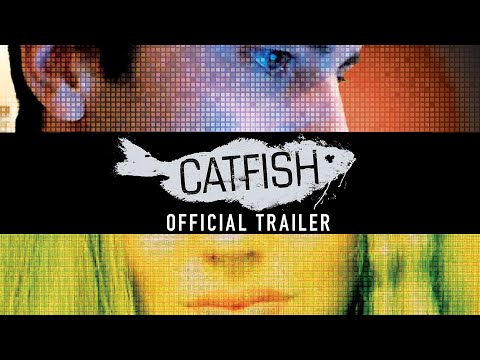 Upon its release, many people cried foul of the premise. How could Nev be so stupid? How could he not have known sooner?
Well, if Nev was stupid, then he has an awful lot of company. The TV show follows Nev accompanying different people to meet the people that they have been talking to online. Some episodes show people who have been truthful, but didn't want to meet for different reasons, such as being ashamed of their appearance. But some stories are downright bizarre. The first episode followed Sunny, a beautiful blonde who had fallen for a male model called Jamison. They had told each other they loved each other, she was thinking he was the one. But when the camera crew showed up at Jamison's house, there was far from a male model waiting for Sunny. Jamison was actually a teenage girl called Chelsea.
The craziest thing you notice when watching Catfish - which is saying something, because the show is a Lindsay Lohan-level pile of crazy – is how long these people managed to keep their respective secrets. Sunny and 'Jamison' had been talking for months without the male in the relationship revealing he actually had lady parts. Sunny never Skyped him, or asked for new pictures, or wondered why the male model on the phone sounded like a pre-pubescent boy. Love completely blinded her, and led to her humiliation.
If you think Catfish is crazy though, strap yourself in and ready yourself for the rollercoaster of insanity that is the Manti Te'o saga. Te'o is a much-lauded player for Notre Dame, and was in the running for the Heisman trophy (for anyone who hasn't a clue what that means, it means he's very good at that American football lark). But the main reason Te'o was so adored in the college football community was his inspirational back story. Te'o had been dating a girl called Lennay Kekua for a year. She was in a car crash, but lived. However, when in hospital for her injuries, doctors discovered she had leukemia. Lennay died, just hours after Te'o learned his beloved grandmother had passed away. However, he channeled his emotion into his sport, and led his team to victory against Michigan State. It was beautiful.
Well, beautiful until Deadspin did a little digging. It turns out that Lennay not only wasn't dead, but actually never existed. No birth records, education records, death cert – the only proof of her existence was a Facebook and Twitter page. And apparently, this was news to Te'o. He maintains that he was in a relationship with this girl that he had met over the internet, but had never met her in the flesh. His previous claims that he met her at a football game through his cousin seem to be lies formed to protect him from embarrassment. The person allegedly behind the hoax is a guy that went to school with Te'o.
This story again begs the question – HOW could you not know? How could you be in love with someone you've never even met, and take everything they say as gospel? Te'o never wondered why there was nothing in the newspapers about a car crash, or why after a year of dating, he still hadn't met the love of his life.
However, what seems like sheer stupidity and incredible gullibility may actually just be the symptoms of being in love in the internet age. We've all been in a situation where we have believed everything a possible love interest says. We believe people when they say they didn't cheat, even though Sharon down the road says that she saw him wrapped round yer wan in Coppers and we're 80% sure we didn't give him that hickey. We text people all day every day, thanking God for free texts, and never question why they don't want to take us on a date. Falling prey to catfishing is just the tech version of that.
So we can slag off the Nevs, Sunnys and Mantis of the world, and laugh at their stupidity. But the facts are that falling in love on the internet is becoming the norm; that we're all blind when love is involved, whether it's on Facebook or not, and that Catfish: The TV Show is just the classic tale of heartbreak with a 21st century spin.
But the catfished should really learn how to use Skype.