Cult Caravan: Sunset Beach (1997-1999)
We're not prone to exaggeration, but it's safe to say that Sunset Beach was the greatest television show of all time.
For the uninitiated, that is, those who didn't religiously watch the three hour marathon on Channel 5 every weekend between 1997 and 1999; Sunset Beach was an American TV soap opera. The show depicted the lives of the beautiful, stinking rich residents of fictional Californian coastal city Sunset Beach, and sported a theme song that sounded like it was plucked from an '80s porn film.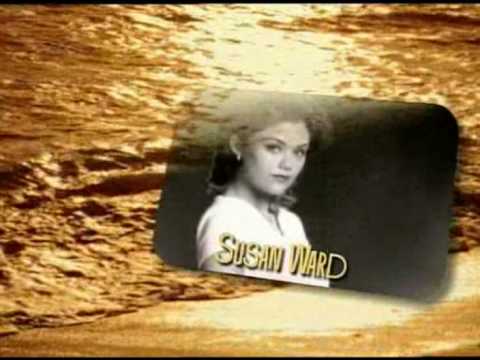 So far, this sounds like your average American soap opera but Reader, what ordinary US soap would depict fights in hot tubs without even a sniff of irony? It had amazing lines like this:
When the moon rises early, just as the Santa Ana winds kicks up out of nowhere, and the sun is just dropping out of sight, whoever you meet at the far side of the pier, is who you're destined to be with — Elaine Stevens, Sunset Beach
It was the characters that really made Sunset Beach – beautiful people with names like Tiffany, Ricardo and Cole - who divided their time between seducing each other with 'sexy eyes' then riding each other senseless and standing around pouting and over-sharing their dastardly plans.
Weeks, actual weeks, would go by and plots wouldn't have progressed any further because the characters, thoughtfully, would still be explaining to the viewer and each other what was happening as if we hadn't been glued to the screen.
Characters would be recast and we were expected not to notice. Caitlin, one of the main characters, was replaced twice. Every episode, femme fatales would faint, temptresses would attempt to appear seductive but end up looking severely constipated and the villains stopped short of wearing cloaks and top hats and twiddling their moustaches from the shadows. There was even a soap opera within the soap opera that existed only in the imagination of a character called Annie, who thought she was a superhero, called The Search for Dignity.
To say the story-lines were ridiculous would be somewhat of an understatement. It's a genuine struggle to pick a favourite. They included:
Father Antonio, known affectionately by viewers as 'Father Fit', being blackmailed with a sex tape he accidentally made with his rogue detective brother's wife in a cave.
Virginia drugging Vanessa and using a turkey baster and impregnating her with the stolen sperm of Tyus in order to break up Vanessa's marriage to Michael who happened to be sterile.
Ben catches Maria, the woman he married as a teenager, in bed with Derek, Ben's secret twin, whom Maria has just stabbed because he actually tried to rape her. Derek is an EVIL TWIN. Maria disappears and is MISSING AND PRESUMED DEAD after boating accident.
Ben then spends a lot of time looking at this admittedly crappy portrait of Maria and weeping.
A character called Meg from Kansas becomes infatuated with Ben after meeting him on The Internet and seduces him using rather unconventional wooing methods including but not limited to stealing personal journals from his house and dressing up in his late wife's clothes. Meg and Ben are soon engaged but then MARIA COMES BACK FROM THE DEAD. She also has AMNESIA. Eventually a woman called Tess turns up on their doorstep with a son she claimed was Ben and Maria's (which Maria can't confirm due to the aforementioned amnesia). Despite a positive paternity test, Maria and Ben raise the child unbeknown-st to them that the child is actually EVIL TWIN Derek's (who is also wrongfully MISSING AND PRESUMED DEAD). Derek later kidnaps Ben for reasons unknown. Meg at this point is banging her sister's boyfriend Casey while still stalking Ben on the side.
Reformed jewel thief Cole Deschanel impregnates both his heiress wife Caitlin and his alcoholic mother-in-law Olivia at the same time. Meanwhile, Caitlin's Da Gregory (who shot Francesca) keeps hiring hitmen to kill Cole but they keep failing for some reason even though Cole is clearly an idiot. Caitlin loses her baby in a car accident but decides to pretend she's still pregnant. Of course she does. Meanwhile Olivia enlists Annie (the daughter of Del, the man who kidnapped Cole as a baby and convinced his Ma he was dead) to help her find an alternative baby for Caitlin but Annie (who needs to marry Gregory in order to receive her father's inheritance) ends up stealing Olivia's baby, giving it to Caitlin and convincing Olivia that her baby died because she drank a potion from Voodoo Priestess, Mrs Moreau. Caitlin ends up raising her half-brother/stepson. When the truth of Cole and Olivia comes out, Gregory has a fight with Cole and ends up MISSING AND PRESUMED DEAD. Cole flees to London and also ends up MISSING AND PRESUMED DEAD.
During an earthquake and the resulting tsunami, half the cast end up trapped on board an overturned pleasure cruise ship in a plot that is remarkably similar to but definitely not the same as The Poseidon Adventure.
After someone (but not reformed jewel thief Cole who is still MISSING AND PRESUMED DEAD) steals the cursed jewels of local religious statue, everyone who touches said jewels turns into shrivelled mummies. Seriously.
When several characters ended up stranded on TERROR ISLAND a masked serial killer emerges intent on murdering them all especially Meg. Many characters are killed by the mystery murder who eventually turns out to be Ben's EVIL TWIN DEREK who later shot but returns to impersonate his twin for several months sleeping with anything that wasn't nailed down.
It. Was. Brilliant.
Sunset Beach was originally entitled Never Say Goodbye but we did say goodbye, Reader. The show was cancelled, plucked from our lives without warning, undeservedly so, after just 755 amazing episodes.
In an act of sheer creative brilliance, the show had a twist ending. We saw Meg wake up in Kansas to discover that the three years of Sunset Beach WAS ALL A FUCKING DREAM with the characters from the show, her friends and family from Kansas (a lá The Wizard of Oz). However, in another twist ending, Meg wakes up again in Sunset Beach with Ben BECAUSE HER DREAM WAS ALL A FUCKING DREAM. Tis enough to bring a tear to the eye. You just don't get entertainment like this anymore.
As the show did so well in the UK, with some universities reportedly even holding Sunset Beach parties (don't judge if you didn't watch it), Channel 5 tried to save the show, even offering to partially fund it. Alas NBC said no, offering Days of our Lives as a replacement but it was nothing on Sunset Beach, the best television show ever made.
Below is a clip from the second generation opening credits. It had a happier theme tune than the first and whilst the credits featured the same floating heads of gorgeous people, it had new, often baffling extras including; models riding horses, muscular men unwisely diving off cliffs, a bikini clad women strolling down a beach looking pensive and rather brilliantly, a dog carrying a newspaper.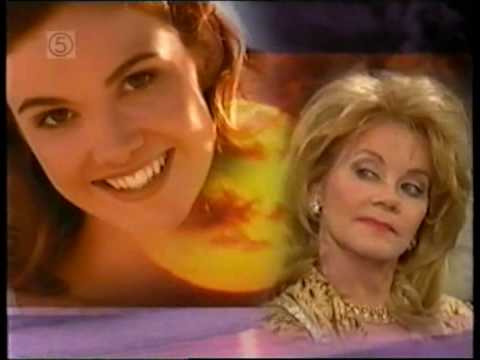 R.I.P Sunset Beach