Take Back The City (Of Belfast)
What if we told you that you could make an important statement by just sitting in the pub? What if you could take a stand against violence by simply going for a nice dinner with your mates?
If you happened to keep a beady eye on the news over the last few weeks, you will have no doubt heard of the protests (and subsequent rioting) in Belfast which erupted over a piece of cloth none of us actually noticed was flying over City Hall until we were told it was to be taken down for a set amount of days a year. If not, here is the craic with it. We know. We know.
We are reluctant to go political on you, Reader, but this select few who don't want to share their toys have royally buggered up the local economy. Due to rioting and disruptions from road blocking protesters in many areas, Belfast has been a relative ghost town in the evenings and local businesses are paying the price with an estimated £15 million in revenue lost over a matter of weeks. Here at Ramp.ie, we respect and support the right for anyone to protest peacefully but there won't be much of a city left to fly their flags (or 'flegs') in if this crisis continues.
Our scarred little city has transformed for the better in recent years, but all our good work will have been for nothing if we don't save it from collapsing. Naturally, the people of Twitter decided to take matters into our own hands and so, the 'Take Back The City' (or 'Back In Belfast') campaign was born to encourage people to support local pubs, restaurants, cafés and hotels and help save hundreds of jobs. This is where you come in. Raise a glass in solidarity, people.
THINGS TO DO TO TAKE BACK THE CITY OF BELFAST FOR THE MAJORITY
GO TO THE PUB
Pubs! We have them! You don't need to set yourself on fire, throw yourself under the King's horse or stand in front of an approaching tank. You just need to have a pint. Sip on a glass of wine if you are feeling fancy or go on a pub crawl and get blind drunk. It's up to you. We're generally cheaper for a night out than Dublin and thanks to the numerous promotions, some of which are listed here, you can get suitably whistled and help a lot of people out in the process. Trust us – The 'rioting be damned' attitude makes drinking all the more sweeter when it's for a good reason. Ain't nothing coming between us and our weekend, Reader.
GO AND EAT SO MUCH FOOD YOU FEEL THOROUGHLY ASHAMED OF YOURSELF
Restaurants! We are good at restaurants in Belfast! Make like the great Manuel The Waiter and pump some life back into the restaurant sector. Political statements have never been so delicious, as they say. What? Alright, they don't say that. Shut up. You can show them you won't be bullied – Go here for a list of various restaurant offers and here for a list of local eating establishments. Don't tell them we sent you – they probably won't let you in after the last time we visited…
HAVE A COFFEE IN A LOCAL CAFÉ
Cafés! We have more than just Starbucks! If you are the more cosmopolitan, sophisticated type (*cough* HIPSTER *cough*), simply buying a hot drink, a sandwich or splashing out on a full-on Ulster fry from a City Centre café will make a huge difference to many small businesses currently suffering from rioting fall out.
SHOP
Shops! There are shops! We're not the only city witnessing the disappearance of familiar names from the high street but now, more than ever, we need to put the effort in. If ever there was an excuse to shop, this is it. We know it's January but it won't be January forever. If you squint to the horizon, pay day is nearly here and soon you can BUY ALL OF THE THINGS. Why not buy some of the things in Belfast?
GO TO ST GEORGE'S MARKET AT THE WEEKEND
One of the best ways to participate in 'Take Back The City', is to visit St George's Market which is open every weekend.
The Friday Variety Market (6am-1pm) hosts over 248 independent stalls selling everything from sharks to antiques. The Saturday City Food and Craft Market (9am-3pm) offers continental and speciality goods from across the world. This is also your chance to have a proper Belfast Bap. What is that? It's a kind of tasty bread. Get your mind out of the gutter, you. The Sunday Market (10am-4pm) mixes the best of Friday and Saturday with a special emphasis on local arts and crafts with live music.
A free market bus runs every 20 minutes from outside Boots in Donegall Place from 8am on Fridays and 9am on Saturday. We don't know why. It's only 5 minutes dander down the street, ye lazy buggers.
HOTELS
Hotels! Lots of them! January is a depressing month. Christmas is long gone and it will be feckin' ages before we get any time off. Why not book yourself a little trip to Nordieland to treat yourself? Our lovely hotels would be happy to have you. If not, you can stay at my house*
BUT WHAT IF YOU DON'T DRINK, EAT, SHOP OR SLEEP? WHAT DO YOU DO NOW? NEVER FEAR! HERE ARE SOME UNIQUE TO BELFAST ACTIVITIES TO KEEP YOU BUSY
TITANIC BELFAST & THE SS. NOMADIC
Look, we know the damn thing sank but Titanic Belfast is still worth a visit. James Cameron is never out of the place and when the security aren't looking, you can rub your face against clothes that Leonardo DiCaprio wore like it's a perfectly natural thing to do. On 'Titanic Tuesdays' you can visit the exhibition and get a free tea or coffee and shortbread (we're mad we are) for £10. Look out for the lovely little SS Nomadic, the last surviving White Star Line Ship, which sits outside Titanic Belfast in the dock.
GO AND LOOK AT THE THINGS
We have a lot of things to point a camera at in Belfast. The murals on the Falls Road and Shankill Road. City Hall. Stormont. The Botanical Gardens. Belfast Castle. The Ulster Hall. Cave Hill (Bear free since 1903). Queen University. Our own leaning Albert Clock. Clonard Monastery. The Oh Yeah! Music Centre. St Anne's Cathedral. Carrickfergus Castle. 'Nuala With The Hoola'. The Ulster Museum. A big feckin fish. There is lots of stuff to focus your peepers on and all within a convenient distance because we're not very big. For more information, go here.
GO ON A TOUR
Go and see where they filmed HBO's Game of Thrones and Sons of Anarchy. Learn about CS Lewis. Wander about the old cemeteries like a feckin weirdo. Drive about the docks on the City Bus Tour and wonder what the hell they were smoking when they decided to paint the Harland & Wolff cranes, Samson and Goliath, bright bloody yellow.
For more information on all available city tours, please visit here.  If you see us dandering around town, we'll happily give you a personalised tour but we can't promise the facts will be true and we won't try to take you home to introduce you to our parents as our beautiful new bride from The Internet.
GO TO A BELFAST GIANTS GAME
As we've said before, ice hockey is the best sport in the world and we'll fight anyone who says otherwise. The Belfast Giants are currently battling to defend their title at the top of the EIHL league. You don't need to be an expert to enjoy the game; introduce yourself by strapping on a foam finger, grabbing a beer and hurling abuse at large men wearing knife-boots. Violence is common, noise is expected and the rowdier you get, the better. It's excellent craic. There is also a chance to have a Subway sandwich shot at you at high speed from a cannon. Yes. There is a sandwich cannon. Tickets are only £15.50 and kids under 12 go FREE for the rest of the season. For all home game dates, go here.
CRUMLIN ROAD GAOL
The newly refurbished Crumlin Road Gaol is one of the most recent visitor attractions in the city. Here you can tour the prison, learn about the history of the prisoners, the executions and the political segregation within the walls. On selected dates, you can participate in specialised Paranormal Tours on the site which would, quite frankly, make us wet ourselves in public. The Gaol is open seven days a week with tours starting from 10am. For more information, go here.
BELFAST ZOO
Want to see if the parrots have picked up a charming 'Durdle durdle' Northern accent? There is only one way to investigate. TO THE [BELFAST] ZOO!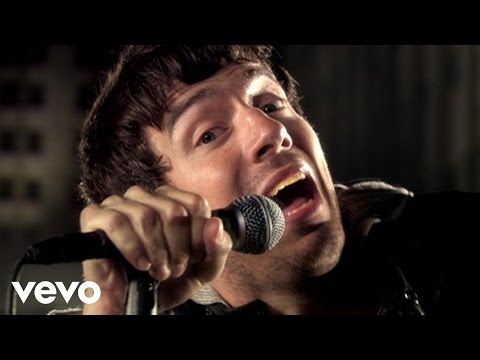 Use the #TakeBackTheCity and #BackInBelfast hashtags on Twitter to locate all the available offers at various establishments. A little bit of support for local people will make a huge difference. Now c'mon and see us soon.
*You cannot stay at my house.
Featured Image ©2007 Albert Bridge and licensed for reuse under this Creative Commons Licence.