Movies: Brittany Murphy
When news broke of Brittany Murphy's death in December 2009, the memorial pictures that flashed up on TV and computer screens showed a person who bore a blurry resemblance to the Brittany Murphy in everyone's memory. Gone was the curly-haired cherub that beamed at the camera from the shadow of Alicia Silverstone, and in her place was a frail, platinum blonde – another Hollywood clone.
In her struggle to be a success, Murphy had left behind many of the things that endeared her to movie goers in the first place, resulting in the loss of that quirky girl-next-door fans had been so fond of. Her actions were understandable, of course, especially with many people referring to her as 'the chubby one from Clueless' to those who couldn't quite put a face to the name, but it was a huge shame.
Murphy's turns as lovable airheads seemed to plant the notion in the public mind that she herself was one-dimensional and ditzy.
Murphy was always under-appreciated as an actress. While she's probably best known for her role as Tai in Clueless, her performances in movies like Girl, Interrupted, Drop Dead Gorgeous and 8 Mile were incredibly accomplished. Her turns as lovable airheads seemed to plant the notion in the public mind that she herself was one-dimensional and ditzy, and so she entered a vicious cycle of being artistically trapped by the empty characters that were her only way of getting onto a screen. She was the almost-star, always playing sidekick to bigger names, and any time it seemed she might finally get that big break, it just never happened.
The life-changing roles that make an actress a star always seemed just out of her grasp and on occasions that her career seemed to gain some uphill momentum, such as securing a role in Sin City, it would be followed by nothingness, sometimes due to personal circumstance. Twice she was forced to put her career on hold at pivotal moments to take care of her mother, who had developed breast cancer. Her mother, who Brittany regularly described as more like a best friend and her soul mate, was the priority and it's hard not to wonder if Brittany's life and career would have taken a far smoother path had she continued working rather than spent her days camped out in her mother's room.
While young actresses like Lindsay Lohan regularly compare themselves to Hollywood legends, and journalists continue labelling 'up and comings' as 'The Next *insert legend here*', there was something undeniably Marilyn-esque in Brittany. While she might not have had the raw sex appeal Marilyn Monroe had, she exuded that same heart-wrenching vulnerability and naivety that endeared Marilyn to the masses. She came across as a sweet, frail girl with so much life in her, who was being swallowed whole by the movie monsters. Murphy was very genuine in every role she played. There was nothing forced about her performances – they always seemed very natural, very honest and audiences appreciated that she wasn't trying to fool them. Combine those traits with her infectious laugh and charisma that warmed your insides, and her untimely death seems all the more tragic.
Celebrities are commodities to be bought and sold, loved and hated, worshipped or destroyed.
It's easy to view celebrities with detachment. They are commodities to be bought and sold, loved and hated, worshipped or destroyed. They are our pawns – the public giveth and the public taketh away. We acknowledge that their deaths, demises and downward spirals are sad, yes, but it's very rare that we truly feel for or with them. Brittany's death came at the end of a long list of high profile deaths in 2009. As in life, Brittany's death was overshadowed by bigger names and by the time she was found in her bathroom, the public has hardened and become resistant to the shock of deaths like these. But while the world was saddened to lose stars like Michael Jackson and Patrick Swayze, reaction to Brittany's death was different. There was an element of real sorrow when people spoke of it. People remembered her from her early, more famous roles in which she was so young and so sweet, it seemed unthinkable that her life ended the way it had.
Her final movie, Something Wicked, is due to be released this month. A poorly-anticipated generic thriller, it's a sad and accurate reflection on how Brittany's career was in those final years. Thankfully, most of those movies were unmemorable flops, so most people will only remember her career highlights and the fact that she uttered the greatest insult of all time – 'You're a virgin who can't drive'.
A Couple of Things You Might Not Have Known About Brittany Murphy:
She was an impressive singer and sang back-up on a number of RnB albums, and even featured on Paul Oakenfold's 'Faster Kill Pussycat'. Please enjoy this video of her singing for the movie Happy Feet.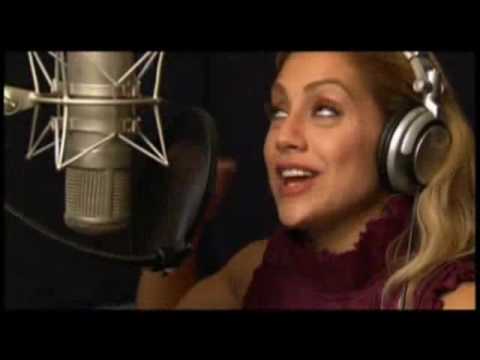 Brittany voiced the character Luanne Platter on the show King of the Hill for the show's entirety from 1997 to 2009. Please enjoy this clip of Luanne being hilarious.
Brittany was a recurring character on Sister, Sister (how many of you sang that title?). She played Tamara's best friend Sarah. Please enjoy this episode in which Tia, Tamara and Sarah celebrate the twins' birthday.