Competition CLOSED: Win Tickets To Admiral Fallow At The Academy
We like Admiral Fallow. Mind you, Admiral Fallow are very difficult to dislike, so we're not owed congratulations there. The Scottish folk-pop ensemble craft their sound from clarinet, double-bass, flute and that gorgeous boy/girl vocal interplay the world went mad for last year with Of Monsters and Men. If you're new to Admiral Fallow, and you like your music earthy and heart-swelling, and you're into Mumford and Sons or Stornoway… come on in and pull up a chair.
Here's the gorgeous 'Squealing Pigs' from debut album Boots Met My Face.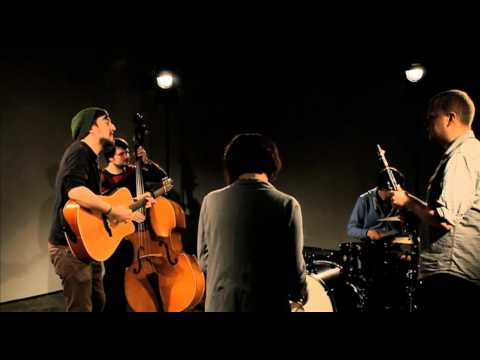 Admiral Fallow play The Academy on 15th of February. That's the day after Valentine's Day, bearded folk boys and bed-headed folk girls, so it might be an idea to treat your beloved or intended-beloved to a lovely night out, no? Tickets are €15 from Ticketmaster… What's that? You're broke? Oh, go on then: we have a pair of tickets to give away.
If you want to be in with a chance to nab 'em, all you have to do is send an email to competitions@ramp.ie with the Subject line 'Admiral Fallow', and including your name and a contact number, by Friday, 25th of January. Winners will be chosen at random. Good luck!