Top Ten Worst Irish Contributions To Music
Posted March 7, 2013 by Emma Kelly in
Music
For such a small country, we have produced a hell of a lot of good music. From The Dubliners to U2, from The Cranberries to Two Door Cinema Club, the Irish have truly made their mark on the global music scene.
However, for every 'With or Without You', we have also given the world a 'Jumbo Breakfast Roll', and for every groundbreaking Thin Lizzy album, we are obliged to remember we gave Six a record deal. We can pat ourselves on the back for churning out some of the finest musical talent in the world, but we have to take the blame for letting loose some of the worst acts to hit the charts. So in honour of Seachtain na Gaeilge and our upcoming national holiday, Ramp.ie present to you the twelve Top Ten most mortifying musicians to come from good old Éire.
Luckily these lads haven't made too much of a show of us abroad, but they're still pretty bad. So Oirish it hurts, with an ode to the mot that's collecting for Concern on Christmas and another to a stretch of road. But it's all our own fault for encouraging them. Upon its release in 1990, 'I Useta Lover' spent nine weeks at number one and became Ireland's biggest selling single of all time (at the time). But even that wasn't their worst moment, no. That honour goes to their Sugababes cover. Sufferin' jaysus.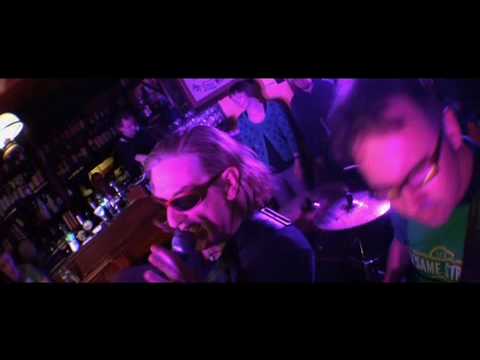 OK, now these lads have made a bit of a show of us abroad. The terrible twins from Lucan got to the live shows in 2009's The X Factor and instantly annoyed anybody who tuned in. Was it the hair? The faux American accents? The horrendously out-of-sync dancing? However, the lads have kind of redeemed themselves with doing rather well in th'Eurovision, so the hatred has pretty much evaporated. But they're still on this list, because we will never forget 'Under Pressure'.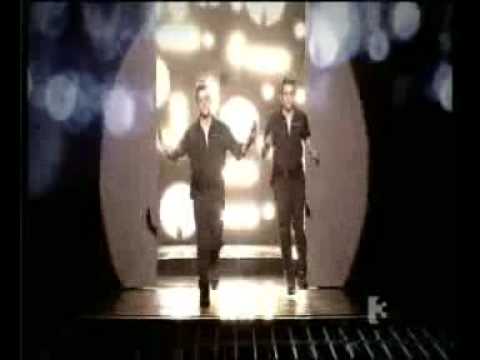 Yes, she may have only had a brief foray into the music world, but those twenty minutes were horrific. At 2011's Oxegen festival, novelist and former Miss Ireland Brunker saw a gap in the schedule and thought, 'You know what? I deserve that'. The backlash that came from her selfishly taking the opportunity from real up-and-coming bands was nothing compared to the reaction to her rendition of 'With Or Without You'. She half-whispered along to the song to the crowd of about twelve that had shown up, and then skipped off stage. Extra points for the bad mam dancing.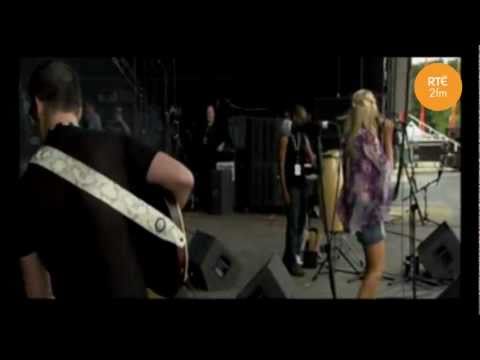 Just when we were doing so well with our cool guitar bands going over to the UK, The Coronas had to go and ruin it all. The soundtrack to every Freshers Ball of recent years, the mehness of The Coronas had meant that they had managed to evade any real opposition. Until now, of course. Plus frontman Danny managed to keep Laura Whitmore from us all for years, so that deserves at least a bit of hatred.

The Corrs are obviously capable of witchcraft. It's the only reason we can think of for their crazy popularity during the '90s and early '00s. Andrea must have been able to hypnotize us all with her tin whistle to stop us realising how much of a headcase Jim was. But sure, they're the ones laughing with their platinum albums and their MBEs hanging up next their bodhráns.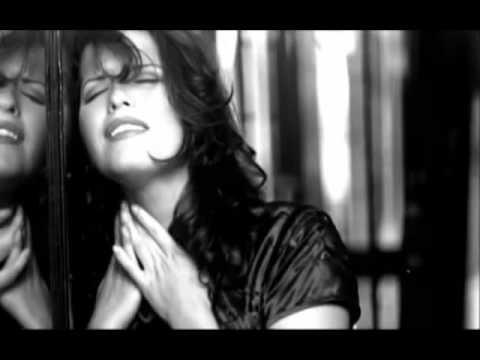 Samantha Mumba was one of the most successful Irish artists in America in the '00s. She reached number 4 in the Billboard charts. She even toured with Aaron Carter. Let that sink in for a moment. And then go cry over your My Bloody Valentine LPs.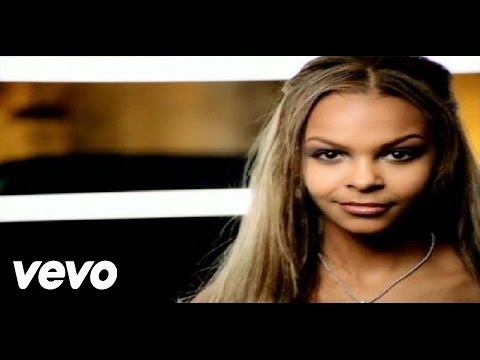 Wow Brian, you were so hardcore with your guitars and curse words; practically a Gallagher! For some reason, when Brian left Westlife to pursue an edgier, rockier career, we let him. In retrospect, we should have done all that was in our power to get him a nice office job. But no. We got this song to number one instead.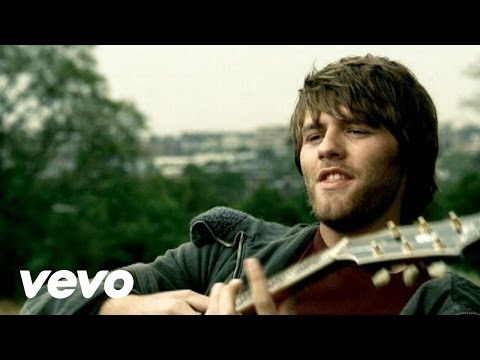 In the late 1990s, Ireland's most successful export was not beef or real butter, but four glittery Riverdancers clad head-to-toe in denim. All those years of us trying to dispel the Irish stereotypes that plagued us, wasted in the space of one three-minute Technicolor nightmare. And don't even get us started on the spoken word part. ('Some people say I look like me da.' 'Are ya serious? Hahahahahahahaha.')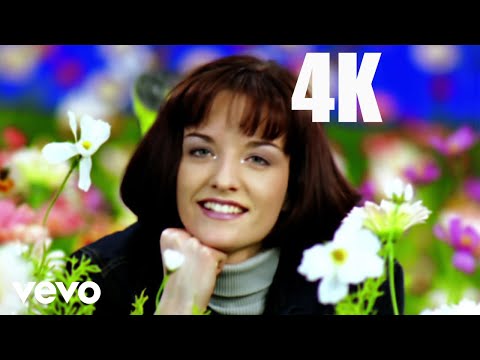 England had Take That. So we came up with a group of lads that couldn't sing, couldn't dance, and weren't good looking. All they had going for them was five Irish accents, and somehow that managed to sell them 20 millon records since 1993.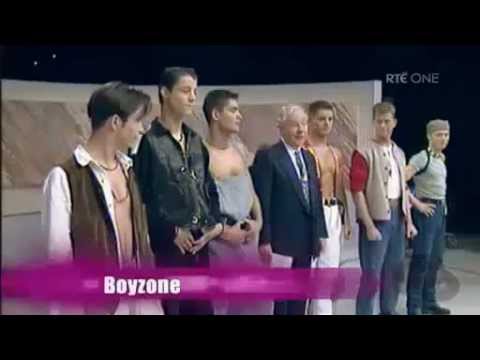 But at least Boyzone had Stephen Gately (RIP). We all know their biggest crime was spawning Ronan Keating, the solo star. Possibly the world's most annoying person, Keating has managed to maintain a pretty lucrative career considering he has a very irritating singing voice yet no charisma, he cheated on his lovely wife and he's generally a douchebag. Plus he sang a cleaned-up version of 'Fairytale of New York' which is unforgivable in any self-respecting Irish person's books.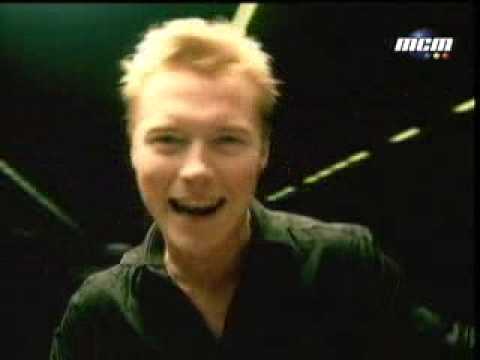 We could have kept the continuing ritual of showbands our dirty little secret. But noooo, these three gobshites managed to get invited onto Ellen. Ellen, we love you, but why did you expose them to the world? Mary, Dervla and Derek are currently selling their Best Of album. Yes, they have made more than one album.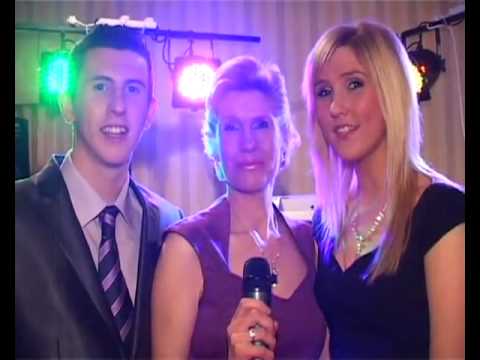 We couldn't be content with having one cheesy boyband blazing the trail in Engerland, oh no. We had to let Louis Walsh put together another one. And this time, he really knew what he was doing. He brought out sharper suits, stools and the rights to Barry Manilow songs to create an Irish band that would overshadow any of our other achievements for the best part of ten years. For introducing the get-up-off-your-stool-for-the-key-change move to the music industry, and forcing Kian Egan onto our tellys, Westlife definitely deserve our number one spot. Congrats lads, you can add that to your 14 other number ones. There's no justice in the world.