Top 10 Suede Tracks
Posted October 23, 2013 by David Sheehan in
Music
Tomorrow night, Brett Anderson and his band of somewhat ageing men debut new material to a Dubin audience for the first time in 10 years. Those among us who perhaps shied away from Oasis and Blur in favour of the London quartet – as was – in the early to mid 90′s might have been inclined to keep our fondness for the rather androgynous Anderson under our hats. Compared to their laddish Britpop (a term Anderson despises by the way) rivals, Suede cut a far less lairy dash, and one which didn't find much favour in the schoolyard.
While Oasis sang about fags and booze, and page three models cavorted around Blur's Benny-Hill-inspired video for Parklife, Anderson and then-collaborator Bernard Butler carved a far more understated niche for themselves. While it may not have earned Suede quite the level of commercial success or notoriety of the Gallaghers and Albarn, it meant that the band could maintain something of an aloofness that earned Suede a remarkably hardcore and loyal fanbase. Suede were the grown-up, complicated band who watched on bemused as Oasis and Blur scrapped on the waste-ground after school, and who walked off disinterested as others cheered on their respective band. It was Oasis or Blur for many people, but Suede took themselves a bit more seriously. They were, well, a little more solemn about their craft.
Of course, following the success of their first three albums – the eponymous, glam-rock-inspired (in parts) debut, Dog Man Star's introverted, grubby gloom, and the unexpected pop-classic Coming Up - it all went downhill very quickly as Anderson repeatedly traipsed over old ground lyrically. By the time the dire A New Morning was released in 2002, it was obvious that it was one album too many. One can only imagine what Anderson's reaction would have been if a track like Positivity was played to him back in 1992. "This is what you'll be releasing in 10 years Brett!" It's safe to assume that the reaction wouldn't have been particularly, well, positive.
Here we are though, twenty-plus years on from that Melody Maker cover, and there's a new album to promote. Is it as good as the first three? Some tracks rival material on Coming Up, but nothing that Suede have done since can touch their debut effort, or Dog Man Star for that matter.
While many people are probably familiar with the likes of Beautiful Ones, Trash and She's In F*cking Fashion, it's the lesser-spotted album tracks that are the subject of this particular piece. Ten of them to be precise, taken from the aforementioned first three albums, and the spectacular B-sides double-album Sci-Fi Lullabies.
10. My Insatiable One
The b-side from debut single The Drowners, this lament for a departed male 'insatiable one' was typical of the material penned by Anderson and Butler in the early days – full of ambiguity and open to wild interpretation. Soon after its release, Morrissey took to covering the song during his live performances. No higher compliment?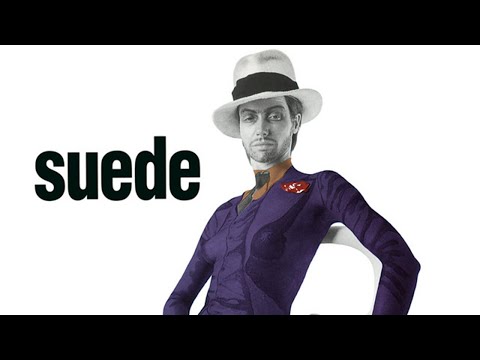 9. Moving
Track 4 on debut album Suede, the lyrics to this one are quite tricky to make sense of, but it features a spectacular drum-solo-intro, and arguably one of Butler's finest guitar solos.
8. High Rising
Another b-side, but showcasing that inherent mundane gloom that Suede were somehow able to turn into something amazing. Anderson's glum lyrics, about whiling the days away in a high-rise building – set against a minimalist soundtrack - gives way to a desperately imploring crescendo.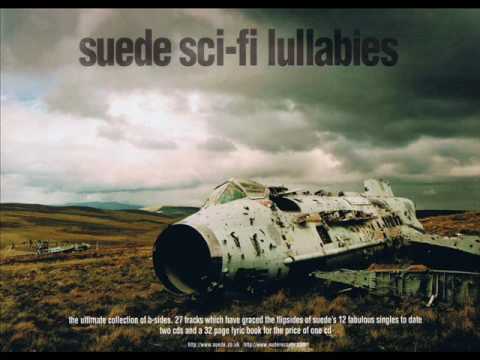 7.  Heroine
"My Marilyn come to my slum for an hour/I'm aching to see my heroine" goes the line in the third track from Dog Man Star. Lyrically embodying a feeling or an emotion has long been a stock-in-trade of songwriters, and in this track it's certainly referencing some of the chemical delights Anderson fell foul of during the mid-90s. The track closes with the declaration that  "I'm never alone now/cos I'm with her, with her, with her…"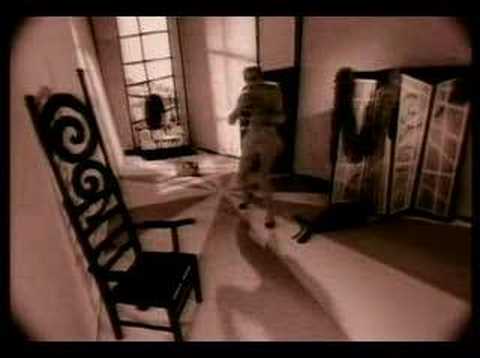 6. By The Sea
Lifted from Coming Up, this piano-led ode to escaping the clutches of the daily grind of London – Seven Sisters to be specific – was apparently written around the time of the debut album – the opening line is almost identical to that of So Young.  Taken from an album that yielded five top-ten hits (back in the days of top tens), By The Sea provided the antidote to the pop-rock tracks such as Trash. Right, I'm off to quit my job and shack up in Bettystown…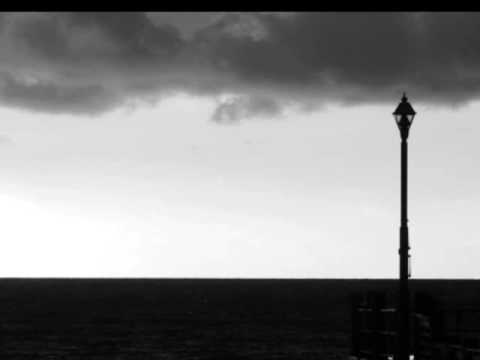 5. This Hollywood Life
Without question the heaviest Suede track ever committed to record. Showcasing perfectly the seedy glam-rock stylings of Dog Man Star, This Hollywood Life opens with a sax solo that slides off the scale and gives way to Butler's grinding guitar. The song charts the life of a girl who "sacked the factory line/for a chance of a dance in the surreal world" but who was soon begging "come rescue me, from this Hollywood life". Worth listening to if only for Butlers guitar solo and Anderson's epic finale.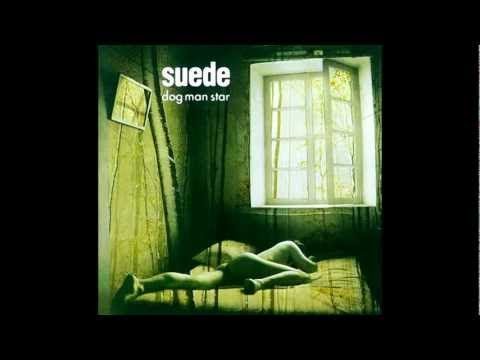 4. The Living Dead
In stark contrast to the previous track, The Living Dead is an acoustic number, but the familiar theme remains. This time Anderson plays the role of the at-his-wits-end partner of a drug addict. "Where's all the money gone? I'm talking to you. All up the hole in your arm – is the needle a much better screw? But oh, what will you do alone, cos I have to go." Tragically beautiful.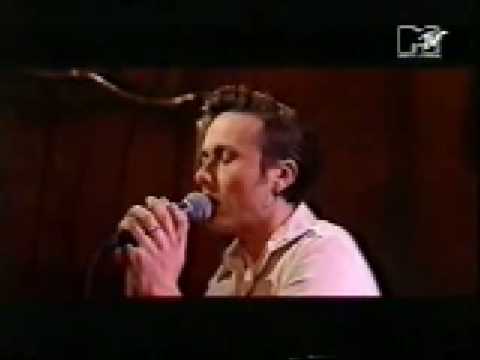 3. Pantomime Horse
Back to ambiguity again for this track from the debut album. At almost 6 minutes long, it's a bit of an epic. Starting off with a single strum of the guitar strings, the track builds to a hefty crescendo, Anderson signing off with the question "Have you ever tried it that way?"
2. The Two Of Us
Today FM rather surprisingly played this as part of someone's 'ipod shuffle' playlist last year sometime. It would appear however that, with the song being cut off after about 2 minutes, someone in Marconi House had assumed they'd be getting something a little more upbeat. Another grim story of doomed love, backed by only a solitary piano, and ending with another highly-strung ("alone but loaded") outro, The Two Of Us is perhaps the quintessential Suede love song. You know it's not going to end well, but then happy endings are a bit boring…

1. The Asphalt World
You could throw in all the Suede singles and this track would still arguably top any list. Anderson's voice was far less shriek-ish on Dog Man Star than in subsequent albums, meaning that his vocal performance on this track, and indeed all of Dog Man Star, shows a range for which he doesn't always get credit. Epic in every sense, The Asphalt World weighs in at almost 10 minutes long. A tale of a working girl walking the chaotic asphalt world and immersed in drugs, love, sex and jealousy - "when you're there in her arms/and there in her legs, well I'll be in her head" - this, the penultimate track on Dog Man Star, is Suede's finest hour, or ten minutes at least.