Top 11 Doomed Rock'n'roll Relationships
Posted February 12, 2013 by Justin McDaid in
Music
Musicians are a fickle bunch at the best of times, even when they're only romantically involved with us civvies. Throw a couple of them together and you have all the ingredients for an inevitable, messy-yet-entertaining parting of ways. Here are a few of our favourite meltdowns culled from the misery of others.
11. Charlie Fink & Laura Marling
Noah & The Whale's Charlie and Laura played in a band together and were also a couple, so we knew that this one was a goner from the off. She jumped ship to pursue a solo career, leaving Charlie a broken shell of a man. What do you do when you play in a band and your missus bails on you? Why, you write song after song about it and put them all on an album, pissing off your bandmates on your self-pitying road to catharsis. Check out The First Days Of Spring to hear a man in the pits of despair.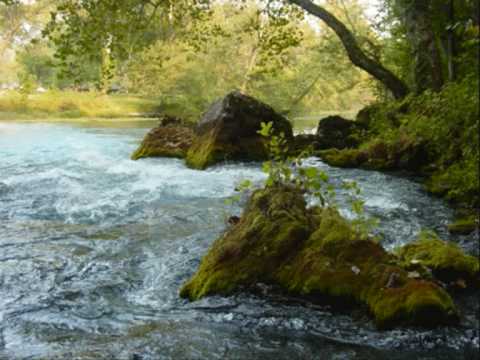 10. Brian Jones & Anita Pallenberg
Brian Jones, with Mick & Keef, formed the Stones back in the day, but he also formed quite the taste for mind-altering substances. He was a talented musician who fell to the dark side, his abusive and volatile nature driving Pallenberg into the arms of Keith Richards. Two years later Jones was dead while his band went onto play Slane, twice.
Orpheus was a musician of such prowess he could make the gods themselves weep. He loved and married Eurydice, but this is a Greek myth so tragedy must inevitably follow. One day Eurydice was attacked by a randy satyr – aren't they all, says you – and in her panic to flee the salacious goatboy she stepped on a viper, was bitten, and died. Orpheus was inconsolable and played a lament so powerful – see Charlie Fink above – the gods told him to go to the Underworld and retrieve her. Of course this came with a condition – Orpheus could not look back at Eurydice, who was following him back to their earthly gaff, until she had stepped fully from the realm of Hades. You can guess the rest. We have no sympathy for this tube.

8. The Harrison – Boyd – Clapton triangle
Quintessential Sixties model Patti Boyd met and married George Harrison when she was young and ridey. We know she was ridey because he wrote songs about her, and people took photographs. Harrison and Eric Clapton were best bros at the time, but that didn't stop Clapton attempting to drop the paw in the name of love – Slowhand my arse. He saw that writing songs had worked for his Broseph, so he got on that post-haste and penned 'Layla', the most thinly veiled attempt at wife-pinching ever written. It worked, and Clapton got the girl. Harrison got over it though… he was rich as shit, and everyone knows 'Something' is better than 'Layla'.

As well as being one talented funk soul brother, Ike Turner was unfortunately also a crack lovin', wife beatin' ballbag. Tina saw sense, eventually, and Ike died of a cocaine overdose in 2008. Tina continues to be awesome.
'We gotta be talking about one charming motherfucking pig. I mean, he'd have to be ten time more charming than that Arnold on Green Acres'
Jules may as well have been talking about Mötley Crüe drummer and all round degenerate* Tommy Lee. I mean, how did this guy get with our Pam? Lee had been through the ringer many times by the time he met Baywatch thespian Pamela Anderson. She had it all – fame, success, money, critical acclaim. Valentine's must have been a nightmare for Tommy; what do you give the woman who has everything? Hepatitis C. We all benefited from this relationship though, in the form of a hilarious sex tape. Oh, you haven't seen it?
Hands up who thinks Courtney killed Kurt. The Sid & Nancy comparisons were uncomfortable even back then, with the Nirvana frontman's heroin addiction and the Hole singer's abrasive character marking them out as a tragedy waiting to happen. And happen it did with Cobain's suicide – a legion of Nirvana fans have never forgiven Love for his death, while a legion of conspiracy theorists continue to examine the evidence. Keep up the good work lads.
Sid was thick. Nancy was trouble. Together they were a messy implosion waiting to happen. Having already cut a sexy swath through the New York Dolls and after being rejected by Johnny Rotten, Nancy set her sights on the Sex Pistols destructive bassist Sid Vicious. Heroin addiction, violence and iconic debauchery followed and then, oddly, it all went tits up. Nancy was found stabbed in a hotel room. Was it Sid? Was it persons unknown? Was it suicide? No-one knows. Sid overdosed not long after, leaving a note for us to ponder…
3. The Fleetwood Mac clusterfuck
Where do we start with this one? A man called Lindsay and a woman called Stevie played guitar and sang in a massively successful bland – er, band – called Fleetwood Mac. They were a couple. A man and woman called John and Christine McVie played in the band too. They were married. A man called Mick Fleetwood played drums. He was married too, but his wife wasn't in the band. She was off having an affair with his best mate. Lindsay and Stevie were fighting like beavers. The McVies were divorcing. Lindsay & Stevie broke up. Stevie & Mick had an affair. It was bananas. But, they did make some of their best music back then.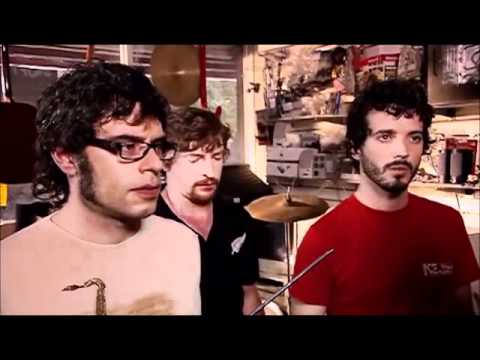 It were a tale worthy of Bo' Selecta, but fook me! It were true! Mel claimed she fooked Eddie Murphy and got put right up t'duff by t'bastid! Eddie denied it but his forensics training only stretched as far as playing Axl Foley so he forgot about DNA evidence. Turns out what Mel B said were proper bo. It were a right embarrassment for Eddie but for or the rest of us, it were a right laugh.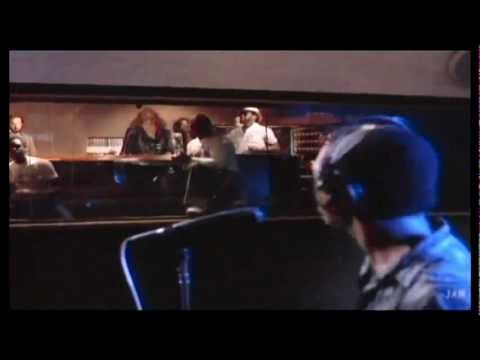 1. Michael Jackson & Bubbles
Remember when Jacko wasn't a weird dude? Remember when his best mate was a monkey? We are all only too aware of the spectacular rise and fall narrative of Jacko's career. From one-fifth of a shit-hot family band eventually progressing to solo cultural phenomenon, Jacko became an oddity, a questionable childminder and finally an unfortunate drug casualty. Bubbles just became embittered and angry. Because he's a fucking chimp.
*a fair assessment – any doubters are pointed towards Mötley Crüe: The Dirt, the greatest book ever written.