Music: November Tracklust – Movembers Movonly
Welcome back! I'm so excited to bring these tracks. This month is about quality over quantity. Less is more. So in that spirit let me give my welcome note:
Cold Weather, pumpkins, Sandy, Charity tash, Obama.
Now onto the music!
TRACK 1 – BAGO: 'I Forget You'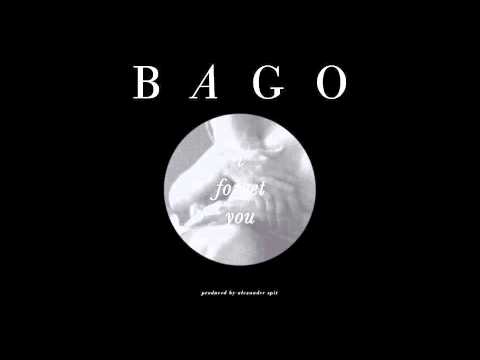 Location: Los Angeles, CA
Genre: Noir R&B
For Fans Of: Purity Ring / Alexander Spit / Gold
Website: bagomusic.com
Beautiful murk; the beats swing low under shadowed carousels of melody adourned with noir R&B flare and vocal sex ooze. A genre spanning beat approach that draws on industrial and forward thinking 'slow jam', infects the buzz with a consistency of sultry head bobbery that makes for highly addictive listening. The debut, Sunday's Best, produced by Alexander Spit, is a start-to-finish gem.  A new EP is expected for early January of 2013 and will delight listeners if she stays true to earlier form.
TRACK 2 – Indoor Voices: 'So Smart'
Location: Toronto, Canada
Genre: Dream-Lo
For Fans Of: Beach House / Panda Bear
Website: Indoor Voices
FormerJunetile frontpiece, Jonathan Relph, has revamped with a fresher dreambeat style dripping with that beautifully elusive 'soft pummel'.  A plush pummel-horse, if you will.   Solid song structure that leans on a post punk era styled shoegaze, this mellow synth creates an emotional downburst – progressive and keen.
TRACK 3  -  Palmbomen: 'Black Safari'
Location: Amsterdam
Genre: Jungle Pop
For Fans Of: The Go Team / Bonde du Role
Website: Soundcloud
Infectious groove pop with effected schoolyard chant style vocals.  It's got disco bits and rollerskating melodies  that seem to pull you back to a sound from '83.  This is fun, almost bordering dancehall, music.  Blast it to unlock its full potential.
TRACK 4  – Bishop Nehru: 'Light Leak$'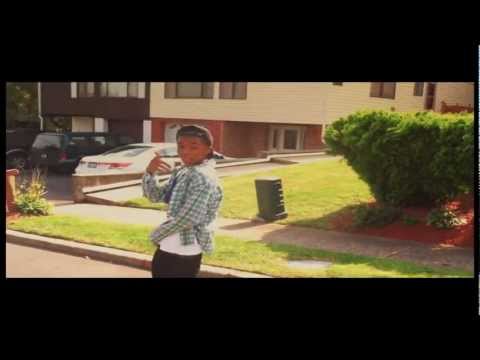 Location: Rockland County, NY
Genre: Hip Hop
For Fans Of : Tribe Called Quest / Victor Vazquez
Album: Debut Nehruvia – due out in mid November
Website: Soundcloud
On the up, this multi-talented 16 year old producer, beatmaker, mic wrecker is prepping for his debut release, Nehruvia.  Hyper-tight ciphers over half asleep beats are the new definition of dope. Bishop Nehru is my new dope dealer. This brings a recharged focus onto lyrical ability and styled quality content and Bishop is a human assembly line of sound production.  Soon will be the day when you'll hear this name being dropped alongside other God- Mic legends like KRS One & Nas.
TRACK 5 -  Blackie & The Oohoos – 'Black Hole'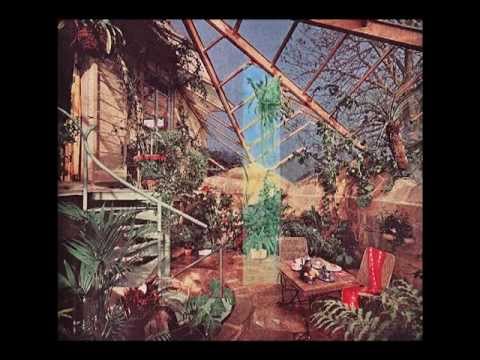 Location: Antwerp, Belgium
Genre: Alt-Pop / Stoney Lo-fi
For Fans Of : Warpaint /  Steffaloo
Website: Facebook
Fronted by sisters Loesje and Martha Maieu, Blackie & The Oohoos is a stoney daydream. A sound that draws on the sleepy haze of a confused come-down mated with a brooding rise of mild fear. Taken from their second record, Song For Two Sisters.
 TRACK 6 -  Masquer – 'You Don't Own Me'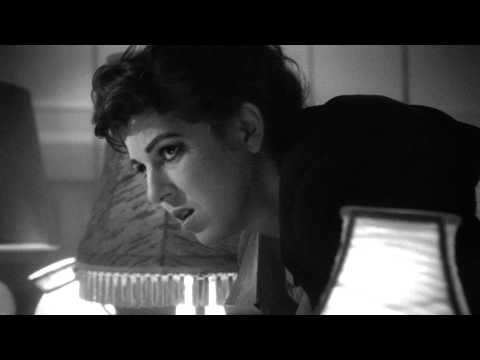 Location: Stockholm, Sweden
Genre: Pop Noir
For Fans Of: Selebritites / Lesley Gore
Website: Official
Moving ever so slightly into darker terroritym this is Masquer. Borrowing from heartache straight from '64 and Lesley Gore (see the perfect original), this cover angles down harder on the minor bass front and manages to keep the original feel despite the slower time kept. Definitely doing the original proud.
TRACK 7 -Darling Don't Dance: 'Spells' (live at the Eiffel Bar, Copenhagen)
Location: Arhus, Denmark
Genre: Dirty Psyche-Noise Rock / Artrock
For Fans Of: Heavy Sonic Youth / David Lynch Films
Website: Darling Don't Dance
Fuzzy grit and striking harmonies over drone strike beats. Julie Nissen treads a wave of force and recoil on the dual wielding assault of melody riffs and vocals. Heavy duty guitar flexing gets the job done but the raw(k) material harvest relies on pinches of pop to finish this dirty psyche brew. This is rock off the leash. Unforgiving, unapologetic, unrelenting.
TRACK OF THE MONTH
TRACK 8 – Foals: 'Inhaler'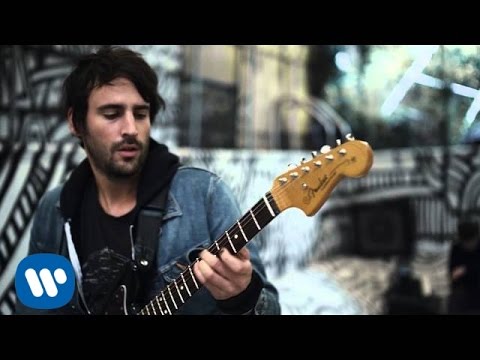 Location: Oxford, England
Genre: Awesome Music
Now also For Fans of : QOTSA / Friendly Fires
Website: OFFICIAL
Amazing transormation into a much edgier sound. Where people would have danced their little asses off to 'Total Life' and 'Miami' because of the funk disco-ness of it all, this will have you up and bustin' moves for different reasons. I love the faux intro teaser to catch us off guard with the blippy hook before the nod to a nostalgic Tom Morello slam creates a telepathic 'JUMP!' command. This is next level Foals and it is unquestionably the best track I've heard this month. The video is brand spankin' new and super cool. This will be massive. 'I shimmy shake, I wake and bake.'
TRACK 9 – Kodak To Graph – 'Lex Orca'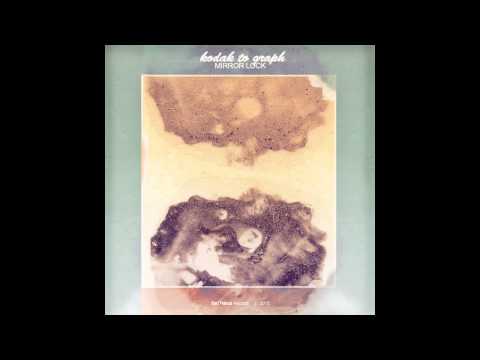 Location: Outer Space via Pensicola, Florida
Genre: Ethereal Breakbeat
For Fans of : Four Tet
Website: Soundcloud
Stand back everyone, make a hole. This is what forward space breaks are supposed to sound like. Why is it so good? One word: composition. I lost my mind somewhere between the 2:50 – 3:42 swirl. This is one guy, a guy named Michael Maleki, and he deserved serious respect fot this. Bad Panda records were good enough to put the whole lot onto YouTube so you can check it out. I'm also very partial to the coke logic track 'Can't Explain'. Wonderfully delivered.
Track 10 – Die Antwoord – 'Fatty Boom Boom'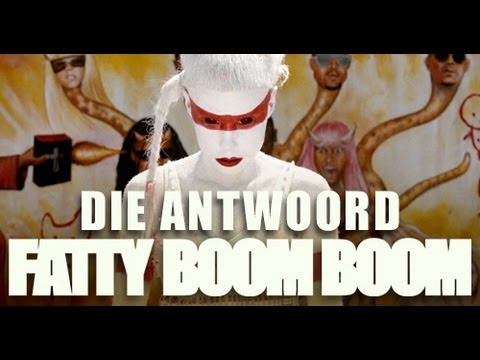 Location: South Africa (Zef side)
Genre: Rave Rap
For Fans Of : Bugged out Beats and slick ciphers – unique
Website: OFFICIAL
So this one came in on the cusp of in-between timings of tracklusting and has been everywhere so chances are you've already seen it – but don'tcha just wanna see it again? It pissed off Lady Gagy enough to take to Twitter but the straight up 'fuck off' attitude of this trio could prolly care less. This is miles ahead in the area of originality and skill. The beat is nasty and so is the vignette in the middle. Super unique and steamrolling across the festival circuit. C'mon and sing along – don't pretend you don't know the words: 'Hey Fatty Boom Boom, hit me with the ching ching, fat pocket klinking, dollar eye twinkling, jeez da beat so chunky, mesa getting funky – ooooOOOOooooOOOOh'
TRACK 11 – Little Comets: 'Bayonne'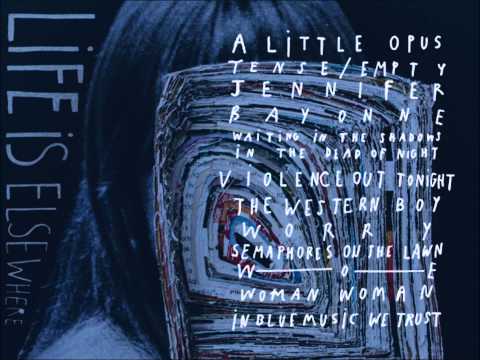 Location: Jarrow & Newcastle-upon-Tyne, UK
Genre: Indie Pop Rock
Album: Life is Elswhere
Web: Little Comets
Time to switch gears away from the madness of the previous track.  This simple, feelgood happy attack is catchier than a case of the sniffles. Don't overthink it,  but do -  check out how cool this YouTube page is. You can literally click all of the songs in the frame and it will play them. It's an album jukebox…FOR FREE!  Brilliant!
TRACK 12 – Chromatics: 'Looking For Love'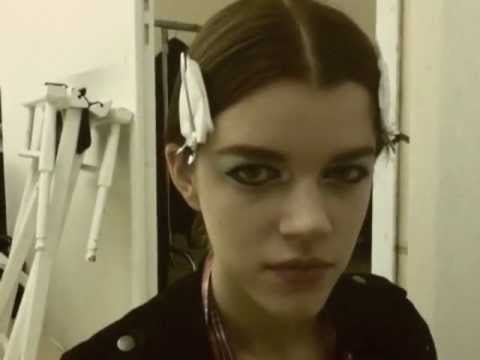 Location: Portland, Oregon / Seattle
Genre: Electronic Indie Disco
For Fans Of : Twin Shadow
Website: FACEBOOK
Ok, so I think these guys are finally done playing the musical members game and since settling into the label 'Italians Do It Better'  have kept  their new sound.  This is laid back Italo-Disco-Swag. The sound is stripped back, almost naked except for two massive shoulder pads. It's diggable and done with great care for measure. Not too much ironic fashionista posing, not too much 80′s. It's got the Goldilocks about it and I keep coming back to it. It's a grower. Feed it Fendi and watch it blossom.
TRACK 13 – MØ : 'Pilgrim'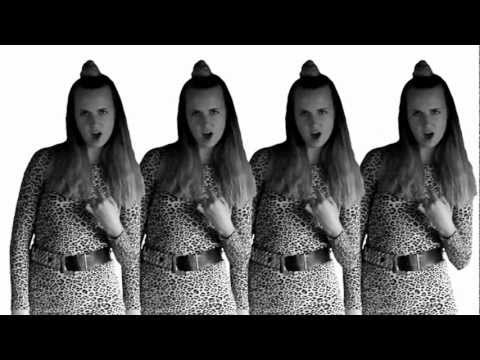 Location: Copenhagen
Genre: Indie Pop
For Fans Of: The song above / having great sex to music
Website: TWITTER
Fantastic beat and big band horn lay. Great vocals by Karen give an air of R&B to the otherwise slowed 2 step TNGHT sound. I predict sore necks from not being able to resist the charms of this – and who doen't love a handclap rhythym that even your Da could follow? Super hot music – 'zackly what ya need this time of year.
Well, goodly reader of Ramp.ie – thanks for checking it out. Leave us comments on what you like – or not – depending on your troll level – and remember to support your scene. Go out to gigs, buy records and merch so more good music can be made.
Oh, and before I forget – Next month I'm doing my Track Of The Month Tracklust – a collection of monthly TOTM winners,  stacked in a neat little arrangement that I call my TOTM Pole. Be sure to pop back and check it out.
 - Mark