Music: Interview with Gabi Frödén, a.k.a. Foreign Slippers
Following her recent tour with our own Duke Special, we wrangled a chatter out of exciting new folk-pop songstress Gabi Frödén a.k.a. Foreign Slippers, whose debut album Farewell To The Old Ghosts is out now.
Ramp: Hi Gabi! You just finished up a tour with the lovely Duke Special, how did you like it?
Gabi: It was really good. This was my second tour with Peter and it's been really nice to be over. People in Ireland and in the UK are always so positive and friendly, and it's always really exciting and fun to travel.
What did you make of Ireland?
The thing is, it's like whenever you travel on tour you never get to see anything. You get in a van and you go through towns, and then you do a soundcheck and play and then sell some records, and then it's 3am, so you don't get to see that much of the country. But the thing that inspires me is how nice and friendly people are. And the humour that you have. That's the most inspiring thing about meeting some of the people.
Yourself and Duke both kind of rock the quirky thing. Do you bounce off each other creatively?
It's funny, people say we play similar stuff, and I love Duke but I think we're doing really different things. He's got this cool, Victoriany old-school thing but I don't really think that I necessarily do the same thing. We're both really, really into what we do – we're both really passionate about music. And he's really fun, he'll bring you back up on stage to play together, he's very generous with his space and that's what made it really, really fun to play with him. He really helps you plug your music. He's really passionate and a really lovely guy.
We're big fans of Duke.
He is lovely…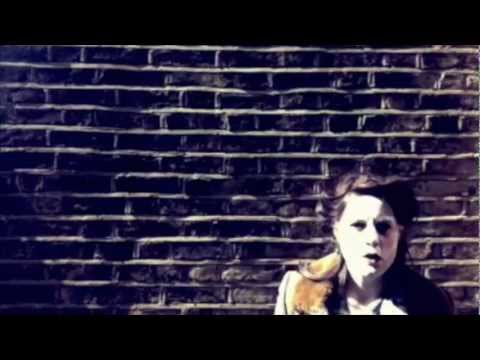 Your new album Farewell to the Old Ghost is out now. Did you use it as a way to say 'goodbye' to difficult things?
Yeah. I think it's definitely dealing with things that have been difficult. I think it's good because half of the album is really melancholy and dark, because saying goodbye is difficult, but it's really nice saying hello to something now. That's always the way it is with your music, you hope that it's a reflection of your life.
Is it an escape?
I think it's inevitable as an artist that music is going to be an escape at times. You just deal with things when you're writing, but you don't know that you do. You look back and realise that you didn't really see it at the time. It just feels right to write it and it's a way of dealing. I don't really know how other people deal without it! But I do it quite often, it helps you to understand yourself.
You also write and illustrate kids' books, which is really cool. Is that linked with your music, or are they separate things?
I love writing and illustrating. I haven't done it in a while but I am getting back into it now. I really love it. They are two very different things so they kind of feed into each other. With music you do it together with someone, it's a very social thing. You do compromise a lot because you're got other people's views, which is great because you get their creativity and their ideas which makes your record sound a lot better. But I get to write on my own, so it feels kind of like a treat, like it's just for me. It's sort of like the one thing that nobody else can make me compromise. And when you're writing books for children you're seeing things from a different perspective, and making fun of things, and sometimes talking about sadder things and sometimes talking about simpler things.
It sounds lovely. Do you prefer it to music?
It's very hard to choose from the two. I don't necessarily think I prefer either. Both of them have very different places in my life and it's kind of like asking someone you know, do you prefer sleeping or eating? They both keep me alive. I like writing just as much as I love performing music. They're two parts of the same thing.
You're living in London now. Is that quite a change from Sweden?
I do miss home, I miss Sweden quite a bit. I miss daily things like winter skis or snowboarding, and Christmas when there's this beautiful snowy atmosphere, and nature is always so close to you. I do miss those things being ordinary, but I love London. I love being in London and travelling and getting to meet people and playing music…
Sounds like the perfect life for you.
Hahaha! Well, maybe. I got up at 3am this morning. That didn't really feel like the perfect life then.
Do you ever think of travelling somewhere else, to see what it would do to your music?
I've never thought about that.I don't think it appeals to me. It appeals to me to see myself having a life outside of my music, and a life around my music. I think it's very self-obsessed if you just think about your writing, it's more about talking about what's happening with you and where you are in your life, with the people that you love. I don't think it would be good for me. I like being around people.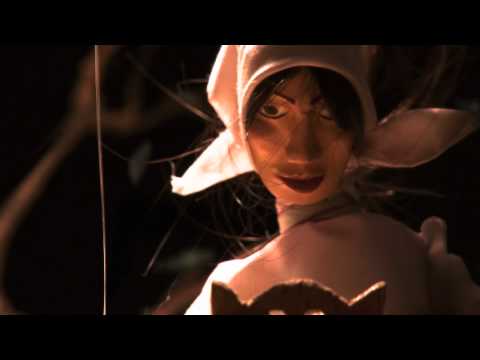 So no dramatic writing retreats for you, then?
Sometimes you do have to take time out, and just take a week and go to this little cottage in Sweden and sit by a piano. It's fun, and I take time out of my ordinary life to put myself in that head space. It's a luxury I can rarely afford!
'Ordinary life' conjures images of you being some sort of superhero by night, playing music and fighting crime?
Hahaha, I wish! That would be really cool. No I mean, I still work in a cafe by day for money. I don't get any money from my music. I'm going on minus every day cycling to work, and that's fine. It's not necessarily The Dream, but that's not necessarily a bad thing. You work for your dream just like everyone else.
That is SO COOL. Do you ever feel like whispering to the customers…
'HEY! I write music! Listen to this!?'
Yeah!
Haha, sometimes. It would be really nice if a fan came in or something. There was one girl who was like 'Hey, aren't you Gabi from Foreign Slippers?' but she wasn't like a raving fan.She was a friend of one of the guitarists that recognised me, but it was still cool.
Do you ever think that maybe someday some mad fanatic might save some coffee cup that you once served them?
Hahaha no! That would be really pathetic.
You laugh now Gabi, but that will be worth a fortune on eBay someday.
Let's hope so!
I can't stand that shit. It's really horrible – my gran used to always have it at her house and I would be like, eugh. I am not eating that. Do you know some people eat it for breakfast? You get it in luxury delis over here. It smells horrible. I hate it. There are many good things that come from Sweden, but that is not one of them. If you eat it your breath is horrible. Eugh. No.
That's a no, then. Can you recommend a fantastic Swedish sandwich alternative?
I think Sweden has brilliant bread, much fresher than you get over here and less processed. So I'd go for crackerbread in big round pieces, with really nice Swedish butter, a boiled egg sliced and some salt and pepper. Really nice with a cup of tea.