Music: August Tracklust – Precious Mettle
Welcome back!
Happy 'Lympics everyone! By the time this goes up you may very well be sick of their on-screen domination – and this is why I have named this #tracklust thusly. I need, hell, WE need you to dig deep, find that extra lil' burning bit of unquenchable passion that will help you push through to glory… no pain no gain and all that shit.
For the August Tracklust I've lined up 15 brand new spankers with loads of juicy links for the goodly readers of Ramp.ie! Let's not waste any time and dig right in, shall we? Headphones in. Shovels at the ready…
Aaaaaaand BEGIN!
TRACK 1 – Maserati : 'The Eliminator'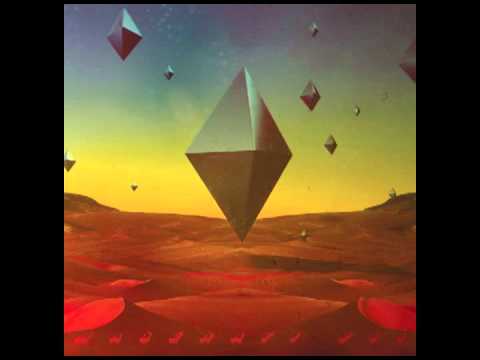 Step on the gas! This track legit just robbed a bank and is headed for the safehouse, full speed ahead, blowin' through red lights with wreckless abandon with the back window stomped out just in case shit gets real. The record is humbly titled Maserati VII and is out in early October on Temporary Resisdence Ltd. It's spacetime rock not afraid to cross the streams. Sure, feck it. It's time to rock and they'll never take us alive! They've got a fair decent back catalogue of this prog stomper style and you can see it HERE.
TRACK 2 – Daphni : 'Ye Ye'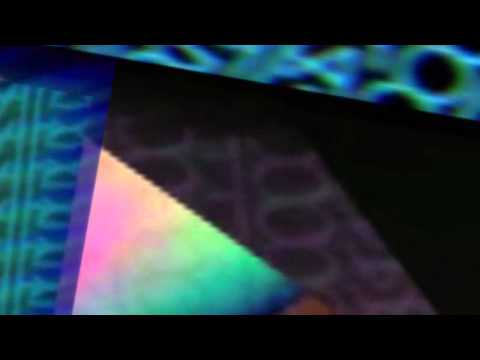 This is Dan Snaith's, of Caribou fame, self-released alter ego, Daphni. It's shifty bumper, late set, forward-thinking electro with unsurprisingly perfectly timed alterations. Dan is pretty good at math if you didn't already know. The record comes out in Europe on October 8th courtesy of Jiaolong (Dan's label) and is a parallelogram shaped mudpuddle fit for jumping into. Get yer boots durrty.
TRACK 3 – Stars: 'The Theory of Relativity"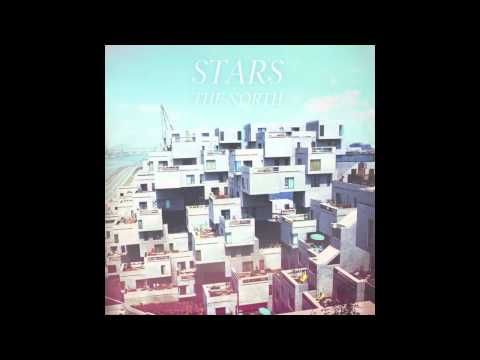 Here's your popbot blast complete with '80s handclap snare drum machine loop. So who are they? Well, according to them, they're a rock dj, a total fucking alcoholic, a thing they call a cyber-gurrl and a sexstatic carpenter. Originally from the Toronto scene and then moving to Montreal, these Canadians have linked with Soft Revolution Records, which means Universal is prolly poised to launch them huge. Here's why I like this track, it's what I call a 'Loveboat' - turn off your brain and switch on your feet. Simples. The record is called The North and it's out September 4th just about everywhere. 'You call it muck, I call it tragedy'.
TRACK 4 – Icky Blossoms : 'Perfect Vision'
WARNING: Scenes of drug use – viewer discretion advised.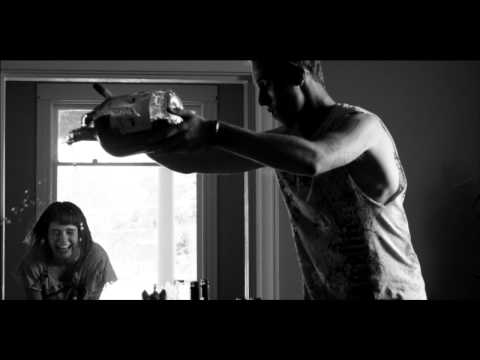 Bottom grooves about the negative aspects of boredom in Omaha, Nebraska. It's got a great dream beat and shattering pulses to wake you from the hypnotic auto-destructive art scene representation of the drug trap: 'nothing to do but get high in the afternoon'. I just think it's a killer tune with great layering and obscenely good production from a band that refuses to be labelled by a genre. It's from Saddle Creek Records and you can follow along on Facebook if ya want. The self-titled release is out now.
TRACK 5 – Jeff The Brotherhood: 'Sixpack'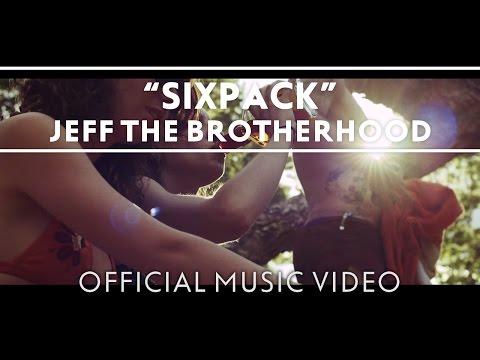 Right off the bat lemme start by saying 'Excellent tash, sir.' Next, I urge you to skadoodle yer ass over here –>hiya <– to grab a free download of 'Sixpack' on iTunes. Third, I'll drop a fun fact like… did you know that these two are brothers? They are Jake and Jamin Orrall and they are brought to us by Warner's big little bro Infinity Cat Records. Need more? Fine. They're from Nashville, Tennessee and you might remember them as the part of Be Your Own Pet. God, I used to crush on Jemina so damn hard. Hypnotic Nights has been out since mid July, so if you haven't heard before now, consider this your wake up call.
TRACK 6 – Freelance Whales: 'Locked Out'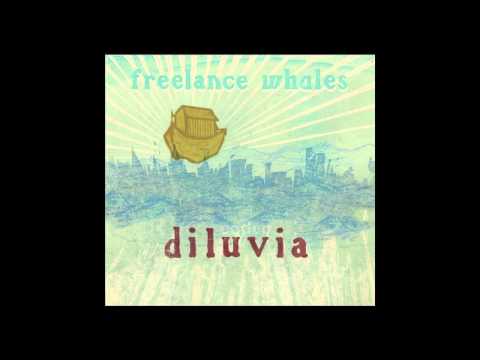 Multi-instrumentalists and all around musical ninjas, Freelance Whales are from Queens, NY and can boast that 3 of their 5 members can rock a mean glockenspiel. They almost all play synth, harmonium, and sing as well. Did I mention the banjo yet? No? Good. There's a banjo used in such a manner I can only imagine it was bequeathed to the band from Big John Becker himself. I've come to expect a certain craftmanship and care with their work and I've not felt let down yet. Oh check this out, if you happen to be Stateside and buy tickets online to a gig they will SEND YOU FREE MUSIC BY EMAIL AS A WEE THANK YOU. How cool is that? If you buy on August 20th you'll get 2 tracks off the new record 'Diluvia', or buy on OCT 9th and get the whole damn record for FREE. Awww.
TRACK OF THE MONTH
TRACK 7 – Black Moth Super Rainbow: 'Windshield Smasher' – TOTM
Such a bizarre combo of choonage that I had to listen to it dozens of times to make sure I wasn't going crazy. Quick blitz riffs of guitar stab through a veneer of hazy pop shoegaze while sweeping melodies roll through the bars like some harmonic slow motion banshee. I super dig it and it gets the coveted TOTM nod. In case you hadn't seen it online, I'll may just be putting up a 12 song New Years #tracklust of all the monthly winners – I call it the 'TOTM POLE'. Anyway, enough about me, let's talk about this band. First off – what a cool name, it's fun to say, people think you really know your shit when you say it and it very succinctly labels the sound in a 'does what it says on the tin' fashion- it's fucking mental. BMSR are from Pittsburgh, Pennsylvania and are a bit of a puzzle. Members on-stage names are Tobacco, The Seven Fields of Aphelion, Iffernaut, Ryan Graveface and Bullsmear… so… umm, yeah. They're hard to define in terms of genre without using the clichéd boxes of "psychadelic" or "experimental". The new full length COBRA JUICY is out on Oct 23 courtesy of Rad Cult Records and you can preorder now.
TRACK 8 – Tame Impala: 'Elephant'
Solid rock that grabbed my wandering focus as I'm a BRMC fan and this is in that vein, kinda. They're Southern Hemispherians, hailing from Perth and have set up shop on Modular Records. They're sort of a big deal at the moment on account 2010′s effort Innerspeaker scooping the Rolling Stone Album of the Year Award. They also bagged the Australian Album of the year award at the J's and snagged best newcomer, best guitairist, most popular, most promising new act and most popular live at the WAMI's. So, you know, no pressure or anything for this one. Rest assured that the record lives up to the insatiable hype and is start to finish class. Check them out here and they're all over the aul Youtube as well for the peeps in the cheap seats.
TRACK 9 – Blonds: 'Run'
Whoa. I had to use the tame, cover art video as the unofficial one is fairly NSFW gorey… literally. Blonds are brilliant at pushing the envelope and now is perfect for their rolling sex pop-rocket to blow up. Expect their full length, Bad Ones on AUG 7th. '… we're putting it out independently for now, but might finalize with a label for distribution.' – BLONDS. It's a huge sound put onto reins and lulled out in doses. I think Blonds will be big, they just have a way with their sound that seems simple but masterful. Right now it's 'time' for you to check their bandcamp and scoop this single for free. Boom. Who loves ya baby?
TRACK 10 – Cosmo Jarvis: 'Sunshine'
Real Talk… this is Cosmo Jarvis sans gimmickry and fancypants technoflexing. It's a dude with his guitar singing into a mic in the middle of a cluttered room. You don't know how much I love this guy for the simple fact that he's a young singer with an honest sound sticking to his guns. Ladies, amiright? I'm pretty sure he's still set up with 25th Frame as a label for distribution – but that could just be on the Yankee shore side. In any event, the new record Think Bigger is just out and it's worth a listen.
TRACK11 – DJ Shadow: 'Dreams of a Piece'
One from the vault that rarely saw the light of day outside of live shows for those over the age of 30. DJ Shadow is back dropping originals into the light of day all done on an Akai MPC – basically a tiny bit of tech gear from the early '90s that was next to impossible to make sound this effortless and soulful if your name wasn't Josh Davis. Dude literally has over 60,00 records at his disposal – HERO. Here's the best bit – Shadow not only was influential in djing (he holds a "first" in releasing an album made up of only samples – see 'Endtroducing…' ) and propelling instrumental hip hop tracks (see Preemptive Strike, SchoolHouse Funk & Asia Born – or Brainfreeze with Cut Chemist) – HE IS DOING A DEAL WITH BIT TORRENT TO BE PAID PER DOWNLOAD – HERO EXTREME!
TRACK 12 – Kool A.D. (feat. Main Attrakionz & prod. by Amaze 88): 'Oooh'
What it do, neph-ew? 'Oooh' is right. Fader rap set to crush soul. Roll the windows down and lean into a little. Uh-huh. The leader of the track is lyrical prankster Victor Vazquez aka Kool A.D. from Das Racist out of Queens, NY. The track is produced by Amaze 88 and features Main Attrakionz on the opening bars. 'Oooh' is lifted from the Kool AD/Mishka mixtape 51 and is free to download here. Ah go on, you deserve a bit of sardonic rap and new beats.
BEST LINE = 'See sick? – yeah my flow got the flu, but I'm movin' the clothes, handle bidniss on 42 – Oooh'
TRACK 13 – TNGHT: 'Higher Ground'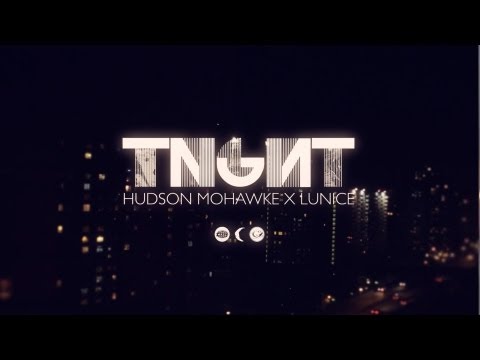 WAIT! If it sounds like headmelty chaos just chill out for a second because the break is so next level that words are failing me. Picture John Philip Sousa on a spacehopper made out of neon bubble gum charging at you while doing the dougie and you've almost got it. It's a duo that write this style like pen pals. Almost a club version of The Postal Service (sub pop legends). Individually they are Hudson Mohawke and Lunize. Together they're TNGHT and are on Warp Records via Lucky Me. This will be banging in every decent club soon so get ready ahead of the curve. Peep the whole record on Youtube and bugg out a lil' bit.
TRACK 14 – ALT-J: 'Tessellate'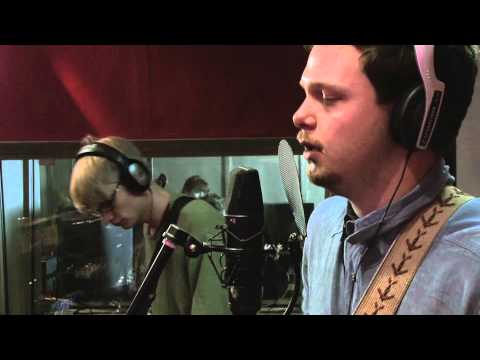 Ok, so maybe you're late to the party and haven't gotten An Awesome Wave yet. Don't panic. It is as good as your friend told you. It's a hard contender for record of the year and there's still time to get it. By the way, to tessallate is to cover something, usually a floor, in an overlapping mosiac pattern. Do the math on that one, virgins. I'm still repping it because it simply is that good and the lads did a spot with The Amazing Sessions in late June that need to be seen. You can catch your very own copy on iTunes or other digi downloadable sites, etc. These guys are just getting started and they are already scoring higher than entire veteran back catalogues. Mad but deserved.
TRACK 15 – The Helio Sequence: 'October'
Shhhh. Just close your eyes for a sec. Imagine that your ears are sponges and soak every drop of this track up. It's my farewell to you, goodly reader of Ramp.ie, for another month. Before I go here are the links for The Helio Sequence. They're on Sub Pop and this is from their 5th studio record, Negotiations, out in early September. I very highly reccommend it.
Right, that's it for me. Don't forget to tag feedback with #tracklust over on the tweet machine, and feel free to check out my Pinterest as well where I may have some bonus tunes. Until next month!
- Mark