Music: July Tracklust – A Rusted Development
Hey you,
Thanks for clicking! Before we go any further we just want to take a sec to tell you how dynamite you are. Boom.
Welcome to the first Ramp.ie interactive tracklust. I've sifted through piles of new music from indie labels across the globe to bring you the freshest eargasm inducers.  Instead of just reading my words about describing a sound, why don't you listen along with me? There's heaps o' choons waiting below.
I've gone a bit lighter on the crush groove this time 'round and donned the rock boots to stomp the shit outta your ears and even flexed my dance muscle in the middle. Loads of new faces and some old faves… I say old, but in the world of indie that means 6 days. It's still summer, so flake out with some music.
I use as many official videos and links as possible, so it's easier for you to click and connect with whatever grabs your attention.
Let me know what you think on twitter with the #tracklust
Thanks for listening and I'll see you in August!
- Mark
TRACK 1 – Fixers: 'Floating Up' from the debut album We'll be The Moon – on Vertigo
A great lead off track – like waking up from an nap atop a floating crocodile in the middle of an ocean eddy – a mini opus of pop elements done through a filter of crystal production. Better than decent vox and choon crafting. The wave crests at 2:38 and shore splits 'til the end. It's coppable on itunes and in fine shops everywhere – official site is fixerstheband.com/ Do enjoy.
TRACK 2 – No Distance Paradise – 'Spiral and Fall' (single 2012)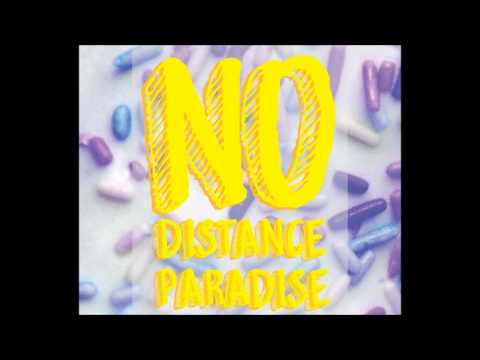 This is the bare bones of indie in my opinion. A timeless sound – driving beat – pinches of angst and falsetto, and a different type of hook. It's that dream boy/girl you always had yer eye on but never asked out. Sexy flanked with innocence. So utterly diggable and clean. Addictive. Tread carefully, these guys are a rabbit hole of sound. Official site is – HERE  but bring a pocket translator.
TRACK 3 -OPOSSOM : 'Blue Meanies'
One for the young folks (see what I did there?). Larky head bobbery set to a savage video that nods to '60s psych-pop. It's trippy, fun and drenched in catchy bop. The record is called Electric Hawaii and you can grab one on their bandcamp. Straight outta Auckland, NZ, it's fronted by Kody Neilson whom you might know from The Mint Chicks if you have a fixie bike and matching swallow neck tatoos… or just self 'def'-icating wit. On tour in Oz right now.
TRACK 4- The Lighthouse And The Whaler: 'Venice'
WOW. Just wow. This is most dope. I don't even need to write about how it sounds.  I wish I was 16 and on the verge of falling in love so I could have this in my arsenal of woo-dom. You'll have to wait 'til mid September for it but it is completely worth the wait. So many talented people are involved, see their site for a tidy bio.
TRACK 5 – DIIV: 'Doused'
Captured Tracks has the corner on the singles and demos so they'll hopefully run riot on the record. Brooklyn boys led by Zachary Cole Smith of the Beach Fossils offer up midie janglecore with balls of midnight. It's rockin and reppin' (pronounced 'dive', btw). Checksies the facebookery and go get it wherever you can. The little part of my brain that goes berserker when Joy Division comes on sleeps easy at night knowing songs like this exist.
TRACK 6 -  Grizzly Bear: 'Sleeping Ute'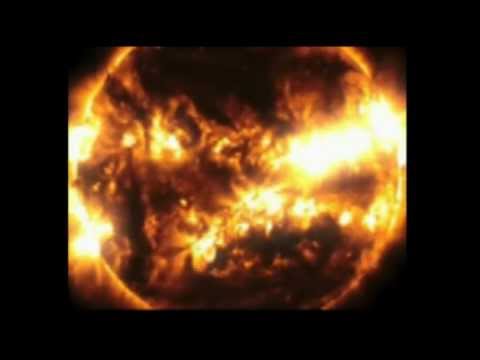 Also from Brooklyn and on Warp Records, they've been around a bit. If the rain that accompanies summer sidelightning could sing, it would fall and hover matrix stylee donning Charlie Brown "O" mouths and sing 'Sleeping Ute' before opening clenched eyes and pummeling the shit outta yer cool hairdo. This is quality. Savour it. The official site is grizzly-bear.net/, so check it out and grab Shields in early September.
TRACK 7  – Sweater Weather: 'The Neighborhood'
There's loads of early interest in this track as it's super radio friendly across genres. This is the first offish album release after 2011′s 'Growing Pains' demo and it was recorded by Joe Holland in exchange for 30 Pabst Blue Ribbons (fact). It's breezy and familiar  – this is current poprox. It's got mass appeal and I can see it cropping up everywhere soon.
TRACK 8 -  Los Campesinos!: 'Tiptoe Through The True Bits'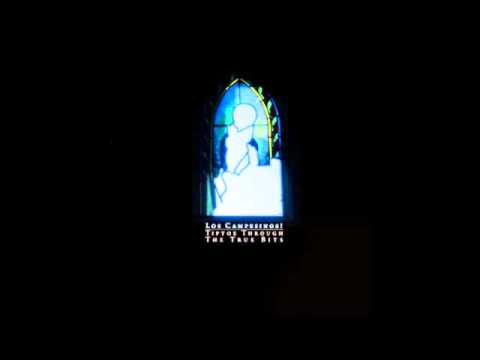 After having a lenghty discussion with a mate the other night on this very topic I came across this and it spoke to me. Los Camp are honest to goodness indie bright sparks. From Cardiff, they're touring England this month, Reading and Leeds mainstage in August, and Spain though September. If you needed an excuse for a holiday or a festival, here it is. Enjoy the tune and maybe it'll speak to you too. I'm particularly fond of the sounds at 2:42.  Also, the lead vox remind me of Adam Scott of a telly show.
TRACK 9 – Le Galaxie: 'Love System' (feat Elaine Mai)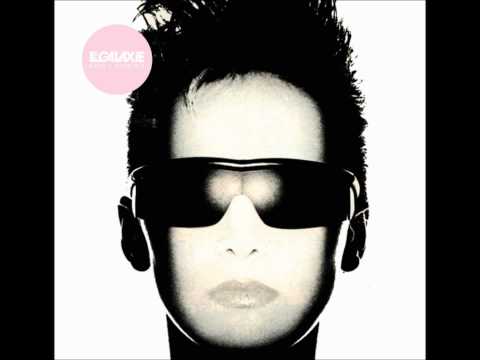 Right, time to change gears. Let's pick things up a bit. Gotta rep the local lads – and they make it so easy. With a sound that is both constantly evolving and interesting, I continue to be stunned and impressed at their synth-driven awesomeness. A brilliant party band with a killer live set. Check the key ripple at 1:32 and then laser pong along with me at the end (Boo Booooo!). A dynamite band to get into, and this is fresh from Delphi records of Dublin. Cop the EP Fade 2 Forever – digi or IRL – A+
TRACK 10 – Stepdad: 'Must Land Running'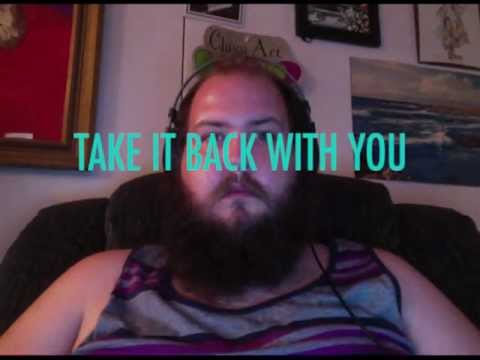 WITH LYRICS! What a video. So the song should be called 'GET THE FUCK OUT OF MY WAY SO I CAN DANCE, SUCKA' and you would get the jist. Strip down to your socks and slip-slide around to this bounding beauty of ubertune-age. It's a winner and so is the LP WildLife Pop on Black Bell Records. Now, excuse me while I boogie down. Stepdad is on board with the Vans Warped Tour this summer and you can see more of this Michigan sextet at stepdad.bandcamp.com
TRACK OF THE MONTH! TRACK 11 – Purity Ring: 'Fineshrine'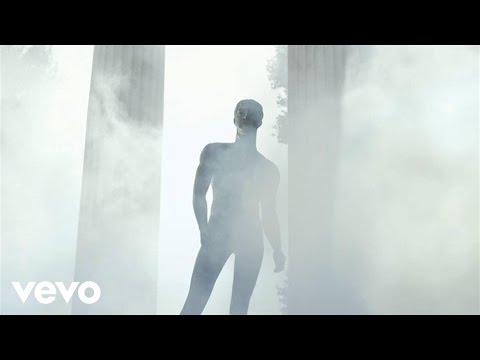 I AM IN LOVE WITH PURITY RING. This is from the hotly anticipated and superduper dope Shrines. Along with Alt J, Purity Ring have made my musical year. Last Gang Records have something very special with this Canadian duo who started making their current sound for a laugh while on tour with Gobble Gobble ( see Gobble Gobble here - awesome). Purity Ring just played Forbidden Fruit and were fucking amazing. You'll be zipping around your kitchen and find yourself  mumble singing '… cut open my ster-num and pull… mah little ribs aroundjoo'. Then smile maniacally. Get in line for Shrines NOW!
TRACK 12 - Seventeen Evergreen: 'Burn The Fruit (Pegasus)' on Lucky Number Music.
This is the 2nd time I've nodded them in the last few months. See Del Paso Heights. But this is a different animal – it's heady in airy synth, but has depth. I've got the 7 minute version but the official video is a 3 minute edit bit. Still very, very good, and the video is knock-'em-out-the-box slick. It changes gears with the cool of a race car passenger and glazes you with soft key drips & tuned reverb. Stunner.
TRACK 13 – MVSCLES: 'Sweet n sour'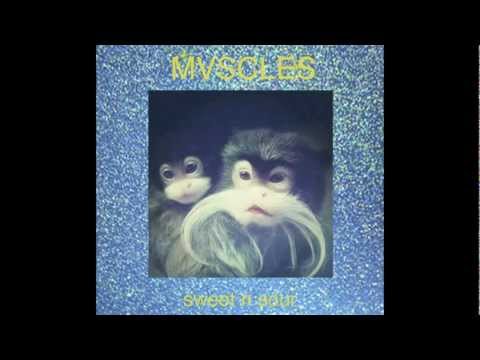 Glo-fi rookie heroes. This is how we get down in my hometown. Boston likes beats. Big, low hangin' bottom swingers from outer space with pitchy riffs you can climb. Knock some tasty lyrics on it and dust that fucker off cuz you iz done. You can't see me but I am 2-stepping like a boss right now with just enough neck wiggle as not to look foolish. MVSCLES are legit rad & they gots oodles of remixes of this jam on their bandcamp. Click the link and see for your own damn self. Each one is only a buck. Cough it up and enjoy.
TRACK 14 – We Were Evergreen: 'Baby Blue'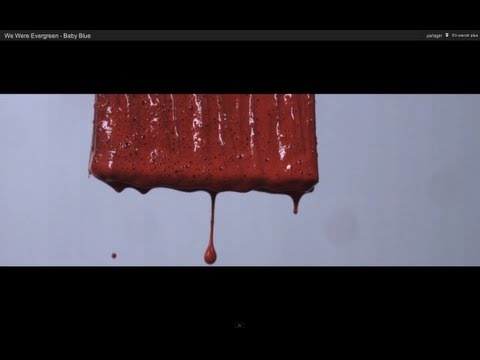 This makes me smile. Funpop from Paris. Not much to say other than it's a great track to have in your bag because it is tough not to find catchy. The hook must be dipped in Class A. They work out of the UK now so it's easy enough to catch them on stage. You can peruse the official site here :http://www.wewereevergreen.com/ Tidy.
TRACK 15 – Jukebox the Ghost: 'Somebody'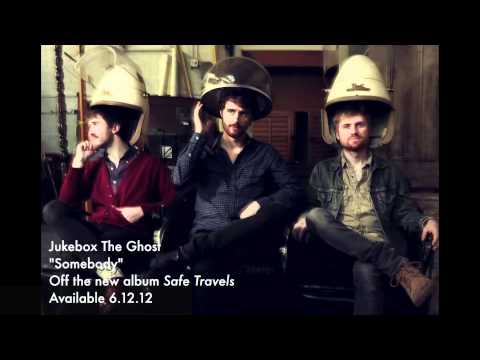 Great to keep the summer dancey buzz going on this mix. This is what I call a blender – it gets R&B, Pop, Indie Rock and Disco all in one go. Keeps a crowd moving. Personally, I like to shuffle step and twirl, but that's just me. Good, honest music that hits you in the guts with a friendly punch and says 'Tag, you're it'. This is where their merch lives; it's a cool site.
HANDCLAPPERS, GET READY…
TRACK 16  - The Sun Parade: 'Need You By My Side'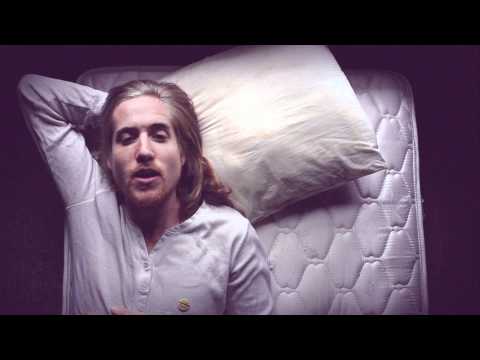 This is gem folk flex. It slowly gathers steam and belts the ending without you even noticing, smooth criminal style. The video gives you an excellent sense of the band, funny guys that aren't afraid to take the piss out themselves – admirable. It's one to sing along to and its anthemic appeal is too charming to resist. They're also from my neck of the woods: Northhampton, MA and are earthy, folksy, but with a rock chip on their shoulder. I can see my gang belting this at each other with interlocked arms near some sort of firebucket. Noice.
TRACK 17 – Future Screens: 'Don't Stop'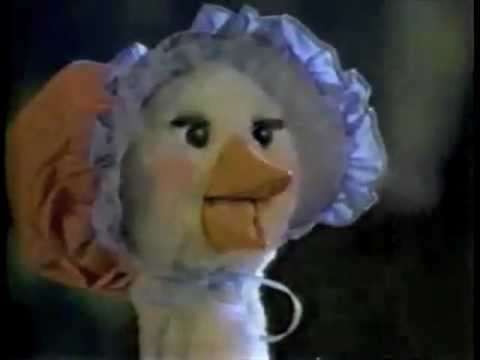 Let's revisit those dance moves. Hip swagger in front of a full length for a second – here's a damn fine dance beat. And the vid has buckets of nostalgia. Key-driven synth blitz  that captures the thought we all have when we're having fun on the dance floor.  'Everything's perfect when you're out of reach' sums it up well. You can check out all of the new self-released Microwaves before buying, and it's only a fiver. Scope the bandcamp.
TRACK 18 – Hollow & Akimbo: 'Singularity'
Damn, son, wher'djya find this – right? It's fairly awesome and I can't believe like nobody knows about it. Only 92 facebook likes! Doesn't seem proportionate. This is one of a 2 track release from the States. By the 4 minute mark I am fully enveloped by the fierce axe strum and power blast of drums that I've forgotten how pretty the first half melody of the song is. I'm thoroughly impressed with this — > CLICK ME NOW
TRACK 19 - Essential Machines: 'Broken Records'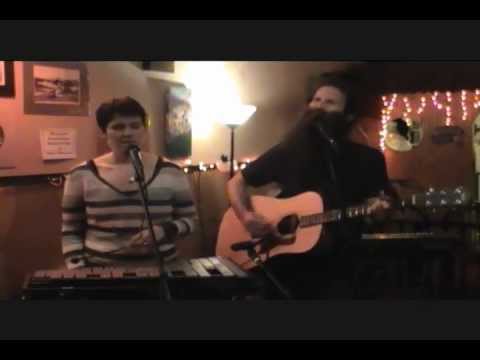 Here's a live cut of the track, but the studio version is available on Facebook, where you can buy: check it out. They're from Pennsylvania and have a real laid-back folk sound. It's pleasant music and I think they're very cute. I'm a huge fan of duos like this with Mates of State being on my top ten all time, so I wish them well. Hold a hand when you listen to it, even if it's your own.
TRACK 20 – Easter: 'Somethin' American'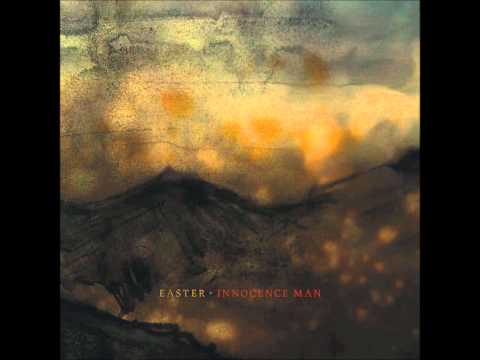 Love it. Apathetic dolphin screech backing guitar teasing behind 'fuck this' lyrics. The record is called Innocence Man and it's on White Box Recordings. It's got a grimey filth to it that I find attractive. Check out the bandcamp page here and grab the 6 track effort for only 6 quid. Seems fair, but whatever… who even cares?
TRACK 21 – Levek: 'Black Mold Grow'
**note skip to :48 as track is blank before then** Out of Orlando FLA, David Levesque is getting ready to drop Look A Little Closer on Lefse records. Don't for a second be fooled by the opener of this song. It's not a whingey bitch pbffft, it's a stalking beast, a mama panther. This all started as a side project – who has the time to be this good on the side? Link here.
TRACK 22 – Foxygen: 'Waitin' 4 U'
Throwback rock from New York lifted off the record Take The Kids off Broadway which is fucking stellar. Keys, trumpet, gui-tar, and the unmistakable underhiss of tape recording. See? Throwback. This is a nod to a sound that won't quit and I hope it never does. Foxygen spend a lot of time in LA so if you're on either coast of Los Estados Unidos you can prolly catch them. This record is a beast and it's on jagjaguwar records. Get yours NOW and grab me one of these fox hats while you're at it. Bandcamp.
TRACK 23 –  The Antlers: 'Drift Dive'
I've noticed that people are really divided about The Antlers. I saw them a few months ago in a local stomp and had to look for my socks AND my jaw afterwards. It's more from New York and yeahyeah, I know… but it's sooo good. The kind of tune you wanna wake up to. Undersea comes out in Europe on the 30th of this month. It's like Burst Apart but with leagues of additional depth. It's my honourable mention for track of the month. More from The Antlers here.
TRACK 24 - Tours (feat. Steffaloo): 'Low Life'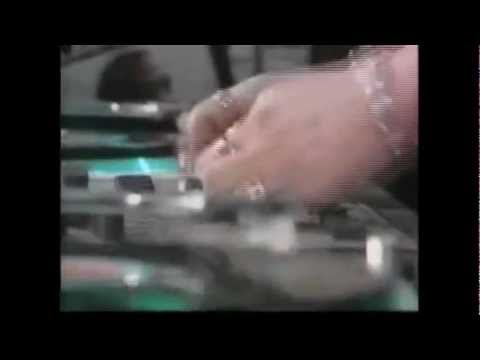 These are the beats that I love. It's the ebb and flow that I find so magnetising. The grinding low-fi sweep sound being bounded over by a giddy-upping pounce beat, then the back and forth blend before it all comes together perfectly in the middle. The vox come courtesy of Steffaloo out of LA who grabbed my attention with a very good Bright Eyes cover around Christmas. Joe Sparrow called Tours 'créme brulee' and he was spot on. Tours are from Philly and the Stay EP is out now - cop it here.
TRACK 25 - Televsion Keeps Us Apart: 'Is it Really True?'
Swedish band that continues the trend reviving '80s shoegazer indie. Unassuming Eeyore rawk that tends to get a bit gruff before dialling it back. It's got a beat straight outta the '50s from the days of moto-ballad, tear-stained checkered flag. TKUA have been bubbling on the cusp since 2008 and think that people are really ready to hear them now.
Track 26 - Halasan Bazar: 'Tin Foiled'
From Copenhagen, so an example of the Dutchie/Swiss Miss shoegazer affection. It's great to see these guys taking it back to the '60s with Cali flare. It's measured doses of enlightenmental but still kinda dreamy and escapist. Link here.
TRACK 27 – Slowdance: 'Boyfriend'
What's a summer tracklust without a boyfriend song? So I went there, uh huh. It's a jam. Bop away and feel free to lean forward when you sing along because it's a real teasey kinda track – playful, coy.
—————–
Well – that does it for me for this month.  Drop me feedback with the hashtag #tracklust on the aul twitter.
Thanks for checking it out and I hope you enjoyed it as much as I did. I'll be back early in August and you can throw me a tweet  to suggest bands if you like.
As always, support the bands you like and get out there and take back your scene.