Music: The Indie Blagger's Playlist
Posted April 9, 2013 by David Sheehan in
Music
So, picture the scene. You've hit town with some friends and plan a whistle-stop tour of your usual haunts. You know the places: the bars and clubs du jour that play the kind of music you hear all week on the radio, or a variant on that – maybe some maaad remix – and what's wrong with that? Absolutely nothin' (y'all).
Things don't go to plan though, as your mates all bail off home early after one too many Jager-bombs, leaving you with your indie-loving friend (everyone has one). With him not being a big fan of Coppers, he persuades you to go to visit Whelan's. You're not too keen, but hey – it's go indie or go home.
Upon entry you decide that hey, this isn't so bad. Up you sidle to the bar while surveying the scene. Ok, you don't care much for the lads in their skinny oxblood jeans (you're a Jack and Jones man all the way and that's the way it's staying), but the indie chicks certainly catch your eye. Returning to your friend, you feign indifference, but actually you're scoping the joint for potential. You ask your buddy should you ask the DJ to play a request – some Coldplay or something maybe? His withering look tells you that this wouldn't be a good idea and may lead to immediate ejection.
As the night wears on, you get chatting to a girl at the bar who asks what you think of the music tonight. 'Yeah it's…eh…really good.' After some witty smalltalk on your part she hits you with that bombshell that all indie blaggers dread. 'So, what bands do you like?' All your charm will be exposed in one fell swoop with one mention of the C word. Think man. THINK!
Scrambling for an answer, you quickly survey the walls of the bar, hoping for inspiration. There it is; a poster! Sweet salvation. 'Eh, I like Del-or-en-tos.' That buys you some time at least, but you're not out of the woods yet. No sir. You say you have to make use of the facilities and frantically search for your friend. He'll know what to say. After years of contributing not very much at all to your conversations about football and who is the hottest girl in Hollyoaks, his weirdness will come in handy.
Sensing your desperation, he decides against offering up Nickleback and Creed as possible options and gives you three of four bands to be going on with. It seems to work. Hot indie chick is impressed enough to give you her number and an aul shift.
The next morning your initial downright smugness quickly fades when you realise that you've only postponed the humiliation, and it'll be much worse this time around when she exposes you as a fraud after half a pint bottle.
It's ok though! Ramp.ie to the rescue! You want to set an ambient, romantic mood while earning yourself some credibility. The dream scenario is that you play something she hasn't heard before, but make sure you've done your research, as this ruse could blow up in your face with one flaky answer.
So, invite her over, cook up something handy (something that isn't spaghetti bolognese), whack this playlist on, and watch her swoon…
Note: below list does not include the kind of slush-by-numbers peddled by whiny singer-songwriter types. That means NO James Blunt/Tom Baxter/Passenger tracks.
1. Air – 'La Femme D'argent'
You could actually stick on the entire Moon Safari album, but, like your dodgy aftershave, it's powerful stuff and should be used sparingly. This little beaut will provide the perfect relaxed intro to your evening.
2. Blur – 'She's So High'
Going way back for this one. Back before the boys became all cock-er-ney and were more aligned with the Madchester sound. Of course, we love both incarnations. By the way – nice barnet, Damon.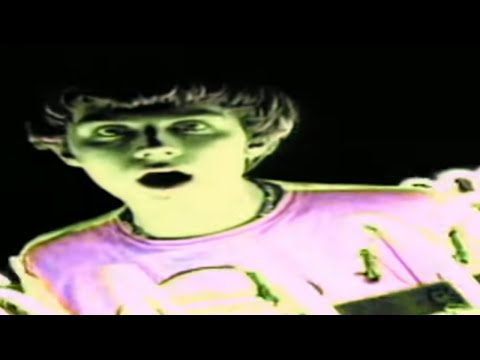 3. Avi Buffalo – 'What's In It For?'
It doesn't get much more ambient than this. Young Mr… eh… Buffalo (his real name is Avi Zahner-Isenberg in case your were wondering) hails from California and there is definitely something of a psychedelic, '60s feel to this little daisy.
4. Suede – 'The Wild Ones'
Brett and the boys are back with a new album this year, which the foppish frontman described as something in between (second album) Dog Man Star and (third) Coming Up. In reality though, 'The Wild Ones' (taken from Dog Man Star) is Suede's finest hour when it comes to despairing romance.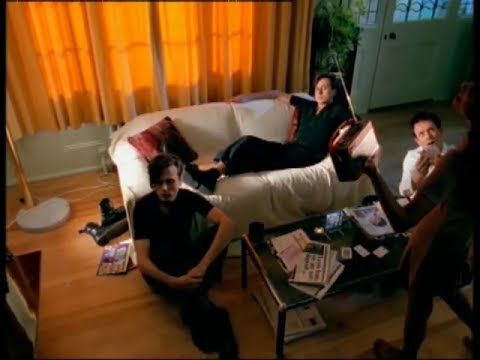 5. Bombay Bicycle Club – 'Lights Out, Words Gone'
Back to the current day. There can be few bands around at the moment who do melodic, layered music as well as Bombay Bicycle Club. 'Lights Out, Words Gone' is a prime example. The accompanying video of senior-citizens salsa-dancing, which initially seems like a strange choice, actually highlights the relaxed tempo of the song perfectly.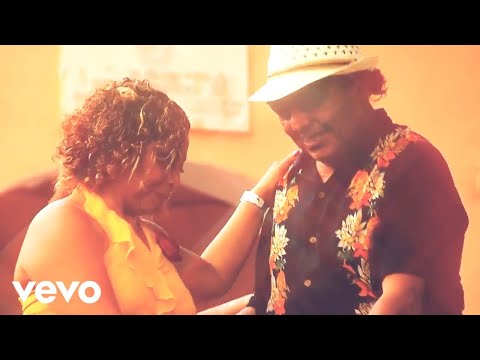 6. Alien Ant Farm – 'Attitude'
While the nu-metal/post-grunge/whatever-you're-having-yourself quartet are best known for 'Movies' and their cover of  'Smooth Criminal', 'Attitude' shows another side to the then-trio. Taken off their breakthrough album ANThology, this track shows a band who had a lot more to them than people may have realised from the better-known efforts.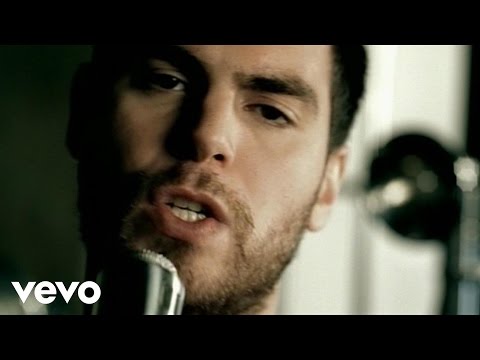 7. Stereophonics – 'A Minute Longer'
Though not released as a single off the hugely successful Performance and Cocktails, 'A Minute Longer' finds Kelly wishing that someone he's sharing a drink with would stay, well, a minute longer. The low-key nature of the song lends itself perfectly to Jones' raspy tones.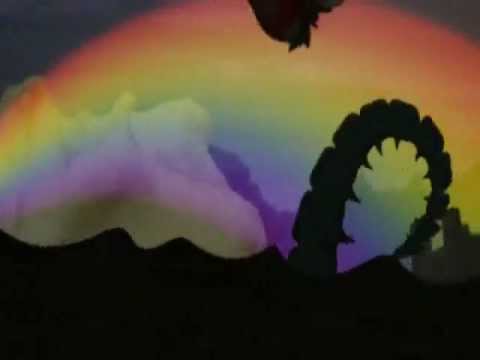 8. Scott Matthews – 'Dream Song'
As with Avi Buffalo earlier, there is something strangely psychedelic about Matthews' under-appreciated gem. This is probably due in the main to the inclusion of a tabla and all manner of stringed instruments on the recording.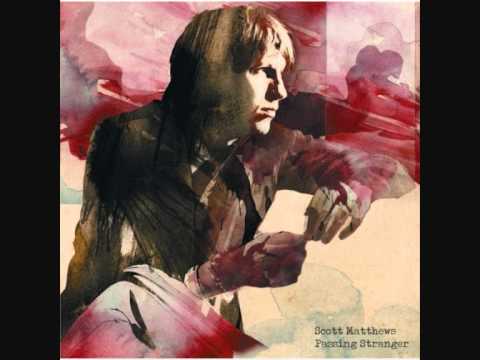 9. Cowboy Junkies – 'Sweet Jane'
By now, if you haven't burnt the place down, you should be finished dinner. All that remains is to sit back and relax to this stunning cover of The Velvet Underground's 'Sweet Jane'. There can be few better covers out there (yes, I include Jeff Buckley in that), and few better songs to sit back with a beer and chill out to. Unless of course, the object of your affection's name is Jane, in which case you'll look like a nutter.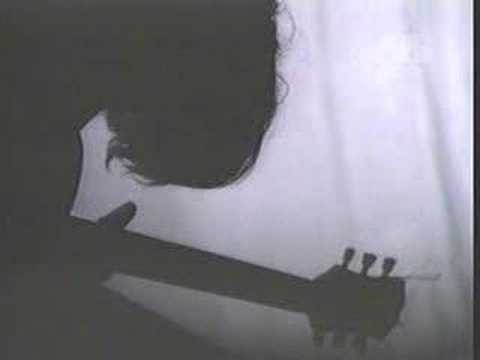 10. Turin Brakes – 'Fishing for a Dream'
Now, this has been used in ads for Special K, or a holiday company, or something BUT it's still a beautifully mellow song from the Balham boys, even if Olly isn't quite hitting that low note on 'quite a pair'.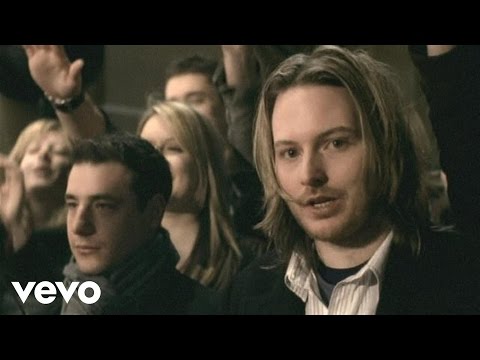 11. Boy Kill Boy – 'Shoot Me Down'
There was a time, briefly, when it seemed that Boy Kill Boy would be the next big synth-driven indie thing. Their debut-album Civilian was released to much acclaim and spawned their highest charting single – 'Suzie' - which reached number 17 in the UK charts back in 2006. Also on the album was the spine-tingling 'Shoot Me Down'. When follow-up album Stars and the Sea failed to make any impression on the public or the charts, the band split. Shame.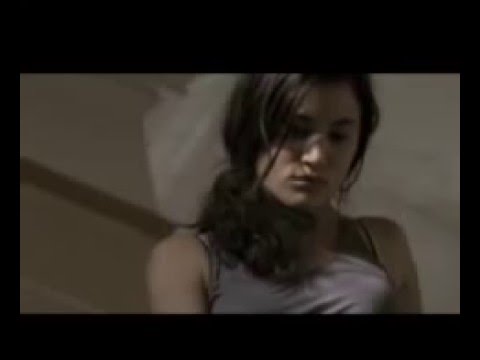 Now that you're well-armed with ample tuneage, you can approach that mysterious indie chick with confidence (assuming you don't stink of garlic). Let's hope she does want to stay a minute longer and doesn't shoot you down…