Electric Playlist: Crystal Castles
To get you in the mood for Electric Picnic, we're showcasing an artist a day from this year's absolute stomper line-up. Add them all to your dance card, we wouldn't steer you wrong.
Crystal Castles
Formed in Toronto in 2003, pop-electro duo, Crystal Castles get their name from the cartoon She-Ra's theme song. Awww. The cuteness ends there, however. 'They' are Ethan Kath (producer) and Alice Glass (vocalist). The story is, Kath spotted Glass playing in an all-girl punk band when she was 15, spitting beer at the leering men in the audience, seemingly both pure and dangerous. 'I can't believe this girl exists' he said, and it's true, if you were to invent the perfect, wild frontwoman, Alice Glass would be it. On stage she's even more captivating than you could imagine. All eyeliner and ripped tights, screaming inaudible lyrics into the mic, voice distorted until at times it's not even recognisable as human, crowd surfing, swigging vodka and crawling around on the ground like she's in demonic withdrawal. Kath secures the perimeter, wisely staying out of harm's way. He sometimes, if he feels like it, shows his face.  They can run the risk of being so cool that they're slightly obnoxious (would it hurt to smile?), but let's face it, they're not here to make friends, and as long as they're offering up their famously explosive, strobe-lit sets that veer between ambient euphoria and a brash assault on the senses, we can't complain. Top tracks include 'Baptism', 'Crimewave', 'Courtship Dating' and 'Air War'.
'Plague' is a sneak peak at their third (as yet untitled) new album. It opens with a kind of call to arms, an ambient but sinister mood, something important is about to happen, the end of the world, perhaps. Kinda beautiful and a little bit scary. Just like Alice.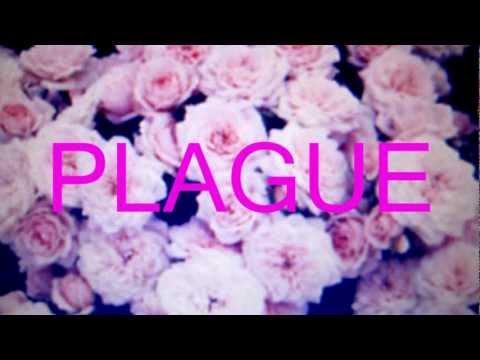 Crystal Castles play the Electric Picnic on Saturday, September 1st.