Top Ten Greatest Moments In Judd Apatow's Career
Posted January 29, 2013 by Emma Kelly in
Movies
There aren't many guys in Hollywood nowadays that can make successful movies and TV shows that are actually good. Yes, Michael Bay's Transformers: Dark Side of the Moon made millions, but it was also shite. Wes Anderson's Moonrise Kingdom was one of the best films of the 2012, but had a severely limited theatrical release. It's a tough balance to strike.
However, it is a balance that Judd Apatow has somehow managed to maintain. In the last decade, Apatow has had a hand in some of the biggest comedy successes that actually make us laugh, and has practically hand built the careers of some of the most recognisable faces in Hollywood today. Yes, he has had some dodgy moments (Year One and You Don't Mess with the Zohan come screaming to mind), but you can thank him for every hilarious quote t-shirt that you own. In honour of his latest film This is 40 (a sort-of sequel to Knocked Up, don'tcha know) being released next month, Ramp.ie presents the twelve Top Ten Greatest Moments In Judd Apatow's Career.
12. Forgetting Sarah Marshall
We've all been there. Your famous girlfriend leaves you for a rock star and you end up at the same Hawaiian holiday resort as them. OK, maybe we haven't all been there. But Forgetting Sarah Marshall remains a very funny and relatable depiction of a heartbroken man (Jason Segel) trying to get over a break-up. It also gives us the advice that the best way to do this is bang Mila Kunis and write a vampire musical starring puppets.
11. Walk Hard: The Dewey Cox Story
A spoof of the musician biopics that dominated cinema in the noughties, Walk Hard follows country star Dewey Cox as he looks back on his life. Mainly taking inspiration from the Johnny Cash biopic Walk the Line, John C Reilly finally got to headline a comedy by himself and shone. Slightly ridiculous, but great fun all the same.
Russell Brand's only successful starring role so far came in this sort-of sequel to Forgetting Sarah Marshall. Brand returns as outlandish rock star Aldous Snow, and Jonah Hills stars as the assistant tasked with getting Snow to a concert. If you take anything from this film, let it be 'When life hands you a Jeffrey, keep stroking the furry wall'. Great cameo from P. Diddy too.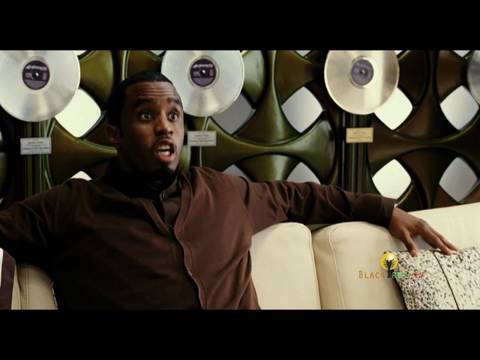 Somewhat overlooked in the Apatow archives, Pineapple Express is actually rather good. Stoner Dale (Seth Rogen) is a witness to a murder by a drug lord and corrupt cop, who accidentally leaves his roach containing a very rare strain of marijuana at the scene. When the drug lord recognizes the drug as his product, which he only sold to one dealer, Dale must race to protect himself and his dealer (James Franco). Watch for the hilarious fight scenes and James Franco playing one of the most convincing stoners in recent film history.
Billed as the female Hangover, Bridesmaids was a huge critical hit in 2011, even winning Melissa McCarthy- yes, the woman who poos in the sink – an Oscar nomination. Kristen Wiig stars as Annie, whose best friend is getting married. When appointed maid of honour, Annie is faced with the prospect of one-upping one of her fellow bridesmaids, the rich, perfect Helen. This female-led cast made a mark by utilizing the same humour as similar male-led films do: diarrhoea gags, drunk jokes, depictions of friends-with-benefits relationships. A truly balls-out comedy, for those without balls.
Star Katherine Heigl may have thought this film was lowbrow, but Knocked Up is actually rather sweet at times. Seth Rogen stars as the stoner who gets Heigl pregnant after a one night stand, as the couple try and make their unconventional family set-up work. An excellent supporting cast stops Knocked Up from falling into rom-com territory.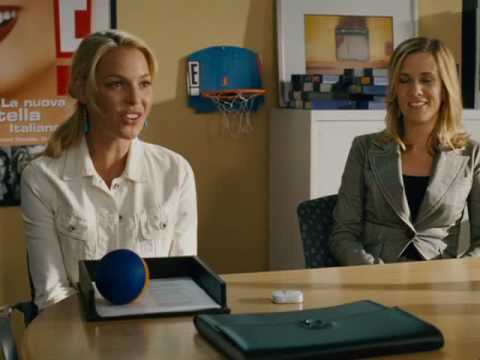 Where were we before McLovin? This film was released to little fanfare in 2007, but went on to become a teen classic. Best friends Evan (Michael Cera) and Seth (Jonah Hill), as well as tagalong Fogel (Christopher Mintz-Plasse), attempt to redeem their high school experience by bringing alcohol to the last party of the year. When Fogel attempts to use the worst fake ID in history, shenanigans ensue.
Yes, this HBO series about four girls in New York that's definitely not Sex and the City is the brainchild of hipster wonderkid Lena Dunham, but without Apatow taking on the executive producer role, it would never have made it to the screen. Girls toppled Modern Family as the best comedy at this year's Golden Globes, and it's no surprise. Girls is a witty, wry look at the lives of twenty-somethings trying to be independent- awkward sex, entitlement and all; and is fast becoming the show that reflects this generation.
4. The 40-Year-Old Virgin
Before The Office, Steve Carrell starred in this surprise hit produced by Apatow about a sweet man who never got around to popping his cherry. His colleagues, including Seth Rogen and Paul Rudd, discover this fact and put all of their efforts into finding him a girl. Notable scenes include Carrell getting his chest waxed ('KELLY CLARKSON!') and Rudd and Rogen insulting each other while playing video games.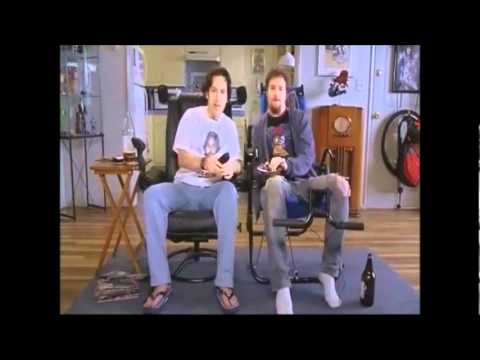 One of the funniest films of the last few years, Step Brothers is the tale of Brennan (Will Ferrell) and Dale (John C. Reilly), two forty-year-olds who are forced to live together when their parents marry. Pure hatred turns to friendship for the pair, as they are forced to face the prospect of getting jobs and moving out. With some of the best quotes this side of Anchorman ('it's the f****** Catalina wine mixer'; 'We have so much more room for activities', etc.), Apatow deserves a lot more recognition for Step Brothers than he received.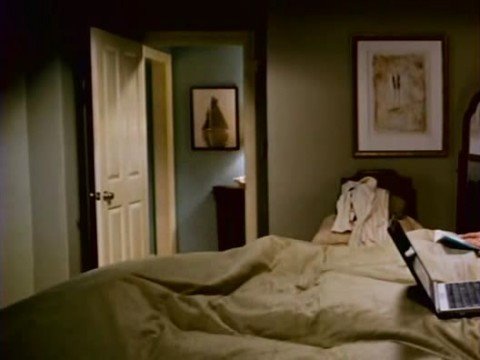 2. Anchorman: The Legend of Ron Burgundy
'Milk was a bad choice.' 'I love lamp.' 'Go back to your home on Whore Island.' Anchorman is the film that spawned a thousand quotes, and no comedy DVD collection is complete without it. Will Ferrell heads up a stellar cast including Steve Carrell and Paul Rudd in this depiction of a TV news anchor who is threatened by his new female colleague. There are ridiculous fight scenes, impromptu jazz flute performances, fantastic moustaches- what's not to love? The extremely anticipated sequel is due out the end of this year.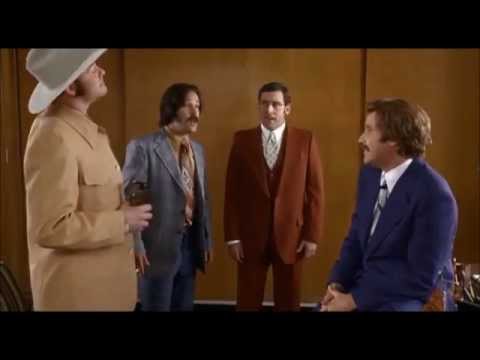 It may not have been a success. It may have been cancelled after one series. But Freaks and Geeks is the most important thing that Apatow has ever made, and probably will ever make. This TV show, broadcast in 1999 but set in the early '80s, has gained a cult following for its truly authentic depiction of teenage life. Linda Cardellini stars as Lindsay, a genius who is shunning her old friends and hobbies to start hanging out with the 'freaks'- a group of rockers and burnouts in her high school. The cast reads like a who's who of today's movie elite: James Franco, Seth Rogen and Jason Segel all got their starts in this show. Freaks and Geeks is one of the funniest and most brilliant TV shows that you have never seen, and is rightly remembered as such by those who have seen it.