Top 7 Films of 2013… so far
Posted June 12, 2013 by Paul Fennessy in
Movies
Given that we're almost halfway through 2013, what better excuse than to look back on the best films of the year so far?
What's great about this list is that, unlike its end-of-year equivalents, there are only a handful of genuine contenders to choose from.
This is mainly due to the unfortunate tendency of studios to hold many of the best films until towards the end of the year, largely in a bid to convince the Oscar judges of their merit.
Speaking of which, some of the 2013 Oscar-nominated films, such as Zero Dark Thirty, have actually been included because they were released in January. Others, for example Life of Pi, were omitted on account of the fact that they came out in 2012 in Ireland. Furthermore, a third category of films, such as Lincoln, were eligible and still disregarded, owing to their general unimpressiveness.
Anyhow, here are the fortunate few that made the cut…
1. Stoker
Given that it's based on Shadow of a Doubt, South Korean filmmaker Park Chan-wook received comparisons galore to Alfred Hitchcock upon Stoker's release. However, the film is arguably equally influenced by Stanley Kubrick. While the latter director seldom delved in melodrama, like Park, he had an acute eye for images that tend to linger in the viewer's brain long after the film has ended. Moreover, as is the case with the venerated American filmmaker, the Oldboy director appears to be somewhat of a visual perfectionist, such is the intensely distinct look of the film. He also has once again adopted a decidedly chilly, Kubrickean view of humanity, as encapsulated by Mia Wasikowska's character. The Lawless actress, in this instance, plays a grief-stricken teenager who grows increasingly perturbed as her sinister-seeming uncle appears intent on seducing the protagonist's mother (a suitably vulnerable Nicole Kidman), as he moves in with the family following her father's tragic and mysterious death. The young girl, however, maintains an icy, uncannily unaffected demeanour, despite her troublesome predicament, thereby perfectly emulating the relentless sense of foreboding that continually permeates the drama.
2. Mud
Irrespective of the fact that it's the name of a character in the film, Mud is an apt title for Jeff Nichols' third feature. As with the director's previous two efforts, it represents a gritty slice of Americana that contains parallels to Mark Twain, Terrence Malick and other artists for whom the landscape of the story is invariably a character in itself.
Nichols takes a simple tale – about two young teenage boys who effectively undertake an adventure across a river onto an island, in which they discover an elusive boat that is oddly perched atop a tree, yet soon are confronted with a series of moral issues and unsavoury dilemmas that have the potential to change their lives – and turns it into a biblical parable, which is filled with ideas and contains scope for multiple interpretations without ever seeming over-cooked or, in any sense, uninvitingly obscure. The film is set in Arkansas – where Nichols has lived much of his life – and it's obvious he grew up there, given the intimacy and detail with which he portrays the area's idiosyncrasies. Further richness is provided by the characters, who; though they may be archetypes, are wonderfully brought to life, owing to powerful performances from a stellar cast that includes Tye Sheridan, Matthew McConaughey and Sam Shepard.
3. West of Memphis
To describe West of Memphis simply as a documentary would be doing it a considerable disservice. It is, in equal parts, a compelling whodunit, an improbable courtroom drama and a powerful polemic that rails against the ineptitude of the US Justice System. It recounts the story of the Memphis Three – teenagers who were wrongfully convicted of the murder of three eight-year-old boys in the early '90s. The film will inevitably leave most viewers seething, as it is a stark illustration of the type of injustices to which the US courts are evidently prone to incompetently perpetrating. The unfortunate teenage boys in question were persecuted on flimsy evidence – for instance, they were regarded as weirdos on account of their passion for heavy metal music, leading police to inaccurately suspect they committed the murders as part of a depraved satanic ritual.
Amy Berg's film takes up where the similarly acclaimed and insightful Paradise Lost documentaries on the same subject matter left off, forensically dismantling all the evidence which mistakenly suggested the boys were guilty, and creating a compelling case against an alternative suspect. The documentary also illustrates how a grassroots campaign, led by celebrities including Pearl Jam singer Eddie Vedder, came to fruition, following the release of the first Paradise Lost film in 1996. Accordingly, their efforts belatedly paid off, as the trio were eventually released from prison. Ultimately therefore, few documentaries illustrate the power of film and its ability to have a genuine effect on peoples' lives more cogently than the extraordinary West of Memphis.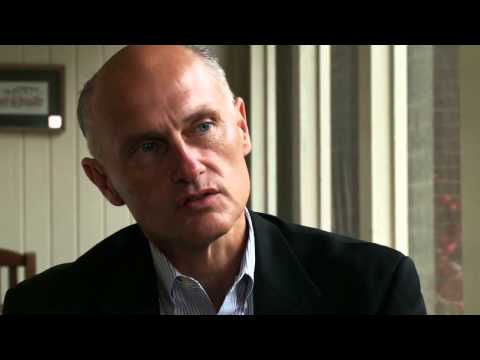 4. Post Tenebras Lux
Attempting to explain Post Tenebras Lux is, in a way, futile. There are times when it feels less a film and more reminiscent of a series of increasingly outrageous and improbable sensory experiences, interspersed with the occasional doses of explicitly unremarkable realism. Some films take days to fully comprehend, whereas this movie took me weeks to properly assimilate. Like life itself, it contains moments that will bore the viewer, along with other incidents that are conversely quite stunning. The grief-stricken wife playing Neil Young on the piano as her husband is dying in bed, for instance, remains arguably the most haunting and unforgettable scene in cinema this year. Filmmaker Carlos Reygadas has a well-established penchant for experimentation  in movies, as is apparent in previous groundbreaking works of his, including Japon and Silent Light. Nevertheless, nothing will prepare you for Post Tenebras Lux. The director has admitted in interviews that there are autobiographical elements in the film and it figures, as something so strange, unsettling and audacious simply could not be contrived.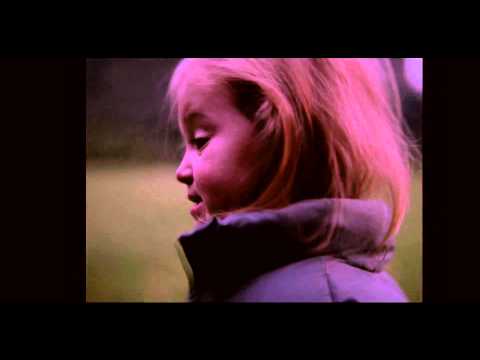 5. To the Wonder
It was no surprise when, upon viewing the finished product, To The Wonder star Ben Affleck remarked that it made Terrence Malick's similarly abstruse previous film The Tree of Life look "like Transformers" by comparison. It is, therefore, a work that is patently anti-Hollywood in most senses. It refuses to adapt to the conventions of traditional narrative structure, remaining largely plotless, with spare levels of dialogue that, even when heard, are seldom comprehensible. Moreover, it comes at a time when Hollywood has tended to endlessly produce polished franchise movies that, while often entertaining, generally eschew substantial levels of introspection. Accordingly, To The Wonder, with its spiritual predilection and irony-free, ultra-sincere tone, appears vehemently disinterested in any pretence towards engaging with the current cultural zeitgeist. Whether it's the priest struggling with his faith or the couple who are painfully and helplessly drifting apart, this is a film that's meant to be felt more than understood. And while the end result will undoubtedly irritate as many people as it entrances, even To The Wonder's most ardent critics cannot deny that Malick has created a work that is genuinely inimitable, and which brims with gorgeous imagery and an unrelenting confidence in its feverish outlook.
6. Like Someone in Love
With Like Someone in Love, Abbas Kiarostami once again proves why he's one of the world's greatest living directors. Having fled his native Iran owing to the increasingly repressive atmosphere there, he has since made one film (Certified Copy) set in Italy and this latest effort, based in Japan. And the setting is fitting, as Like Someone in Love, more than anything else, resembles the masterful films of the late Japanese director, Yasujirō Ozu, as its low-key style and humanistic predilections define the narrative. The film consequently centres on a relationship between a retired university professor and a student moonlighting as a high-end prostitute. And while this may sound like a sleaze-fuelled premise, it turns out to be the complete opposite type of movie. The film is primarily about loneliness, and the hope that relationships can alleviate this feeling. Some reviewers thus complained that, for a work by such a venerated director, Like Someone in Love seems slight and unambitious.
However, there is a degree of richness to Kiarostami's latest work that isn't immediately obvious. On the one hand, it's a straightforward story about a love triangle involving a jealous boyfriend, a lonely old man and an utterly disillusioned young woman. Yet while the action and plot development is sparse, what's left unsaid affords the movie a complexity that will nag at most viewers, ultimately causing them to question the veracity and significance of virtually everything that unfolds amid the movie's 109 minutes. Characters' backgrounds are left largely unexplained, though there are occasionally subtle hints at what their respective pasts might have involved. And though this elliptical approach may frustrate some audience members, those with a thirst for cinema that demands viewer input will surely revel in such enigmatic meditations.
7. Zero Dark Thirty
One of the key strengths of Zero Dark Thirty is its subtlety, and the scope for countless interpretations that it provides. Kathryn Bigelow is the anti-Oliver Stone in that she refuses to make movies that wear their political heart on their sleeves – in that sense, her sensibility is oddly more akin to South Park's Trey Parker and Matt Stone more than anyone else in the world of film or TV. Accordingly, Republicans and Democrats argued, even among themselves, as to whether Bigelow's depiction of the hunt for Osama Bin Laden, was pro-torture, anti-torture or entirely neutral. Regardless of the audience's viewpoin though, a film so complex that it produces numerous conflicting reactions and heated debates simply cannot be dismissed – and even though such disharmony may seem the obvious reaction on account of its subject matter, other films exploring similar issues encompassing US troops abroad have consistently underwhelmed, proving that if the movie itself is sub-par, the natural audience reaction will invariably be apathy. And while some may ultimately object to the movie's politics (whatever their interpretation of it may be), it cannot be argued that Zero Dark Thirty is a superbly made film in itself. Jessica Chastain was unlucky to miss out on the Best Actress Oscar for her accomplished take on the movie's tough-as-nails heroine, convincingly evoking the obsessiveness that characterises her pursuit of Bin Laden. Moreover, its action sequences, in which Bin Laden is eventually killed, rival The Hurt Locker (Bigelow's previous film) in terms of both tension and verisimilitude.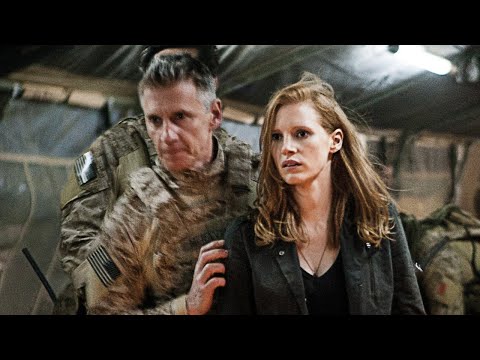 Near misses: Django Unchained, Spring Breakers, Not Fade Away, Side Effects, Bullet to the Head.
The movie of the year if it were anywhere near as good as it thinks it is: Promised Land.