Do Over: Psycho
When I explained that I was planning to see Psycho in the Light House in Smithfield recently, I was met with questioning responses such as 'The remake?' or 'Oh, a remake?'.
Now yes, Psycho has been remade. There is not much that hasn't been done to Psycho. Alfred Hitchcock's masterpiece, made almost 40 years into his career, has been spoofed; mimicked; taken from for inspiration; drawn on to dissect culture, family and shifts in morals; given sequels and prequels; and, in what turned out to be an odd exercise in reverence, was remade shot-for-shot in 1998 by Gus Van Sant. Said remake featured an anaemic Anne Heche and Vince Vaughn in drag and will not be mentioned here again. We're talking about the 1960 original, and to see it on the big screen was a real treat.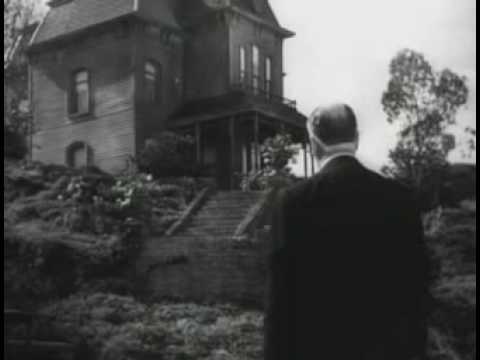 On a personal level, Psycho just might be the reason I am writing movie reviews, but it is absolutely the reason I love movies and love what they can achieve. On Friday nights, after The Late Late Show, RTÉ used to have a late night movie segment titled The Last Picture Show and one fateful summer the slot was given over to a Hitchcock season.
I remember the chair I sat in, my father asleep to my right, and I remember that for whatever reason I went to bed midway through the film. There was no going to sleep. I had foolishly felt it was time to go to bed when, of course, what was coming to light in Bates Motel was racing around my head. As it turned out, the few minutes I missed meant the final reveal was all the more shocking. No matter how familiar the ending might be now – courtesy of Gail Platt, no doubt – I'm not going to discuss it, except to say that it left me shocked and a bit confused. It turns out life was simpler then; I knew less and could be more easily confused and surprised (As it happens, I also saw the original Planet of the Apes shortly after and was lucky enough not to know the ending there, either).
More than 15 years later, it was unclear who was sitting around me in the Light House cinema screen – Hitchcock aficionados, first time viewers, horror movie fans or, as my company was, someone badgered into coming along. I know the film scene by scene, but it added a new thrill to hear the murmurs come from the room as the shadow appeared behind the shower curtain, and there was a universal jump from people around me as 'Mother' appeared from her bedroom at the top of the stairs. I wondered if anyone in the room was in for the same surprise I had been; I envied them if they were, but also worried that the likelihood of anyone not knowing was slim. It would be a wonderful legacy if legions of fans throughout the years had protected the ending.
Though there is much more to Psycho than how it ends. The smallest elements all work to great effect, from the rain and car lights blinding Marion Crane's driving, her boss spotting her as she drives out of town, and the interplay with the cop before we ever get to the central act and her meeting with Norman Bates. The film is a thriller as much as a horror; it has distinct phases purporting to be a very different film for the first 40 minutes, and equally becomes a mystery as life at Bates Motel is revealed. Not all of this can, of course, be appreciated by modern audiences – the swooning demeanour of Marion in the opening scenes drew a laugh from the crowd and the hamminess of characters such as the local Sheriff and his wife, or the solemn dissection of events by a psychologist to close the film, equally threw up some laughter and a sense of bemusement.
Psycho shocked cinema goers in 1960, and the room I sat in was silent for the great events of the film. No doubt some sat waiting for the the stab-heavy shower scene, but the film doesn't flatline after this – the repeat visits to the motel as the sense of questioning and menace grows, the methodical way in which Norman cleans up his mother's mess, and the fabulous paced walk of Lila Crane up to the Bates house as she goes to visit Mrs. Bates will all have you on edge. No contemporary film would spend time on events in this way, but this is perhaps the great virtue of revisiting a film that we are told is cherished or a classic and finding out why. Of course, the tone may not sync with modern tastes and the film's episodic structure lacks continuity – this, though, is what Hitchcock was aiming for and, more pointedly, something dated can offer viewers a new movie experience.
50 years on, Psycho can challenge and entertain us as the movie that set the mould for horror in comfortable suburbia, and after countless revisions and new takes, it is still thrilling.