Movies: Kevin Lehane's Top Movie Monsters
Posted October 31, 2012 by Ramp.ie in
Movies
It's Halloween, and we're barricading the doors for fear of monsters, of which there are all sorts lurking on this dark and dismal night. Unfortunately for us, Kevin Lehane, the Irish writer of comedy-horror Grabbers, is on hand to remind us of the many monsters we can see in the comfort of our own front rooms. Oh, he's a wicked man.
Movie monsters exist to scare us or baffle us into examining our own fears. We're scared of everything, so we are. We're scared of death, disease, sex, and our own bodies. We're scared of young people, old people, odd people, and foreign people. We're scared of technology, government, society, and loss of identity. We're also scared of spiders, big hairy-legged spiders that scurry along the floor going booga-booga-booga!
So, it's Halloween, the season for scaring the bejesus out of ourselves in the name of good fun. It's really the one other holiday we gave the world after Paddy's Day, and like Paddy's Day, it's another holiday the Americans do better than us. But I digress…
Just like Christmas involves watching Home Alone, and New Year's Day involves watching Superman: The Movie for some reason, Halloween involves watching, well, Halloween. The original. Always watch the original when it comes to horror. Except in the case of The Thing, then watch the remake. Not the second remake but the first remake. The John Carpenter remake. Which isn't really a remake but more a new adaptation of the book.
Anyway, I digress again. This is what happens when you write fast and loose and don't poof read. (That was deliberate.)
Here now, are the ten best monster movie alternatives to watch over Halloween, as voted for by me. There are others but Editrix Lisa didn't give me much notice, so feck it.
Counting down, in no particular order…
#7 The Thing from The Thing
The Thing isn't just about an alien in Antarctica and Kurt Russell's awesome beard; it's really about the enemy within, the one that will wipe us all out eventually: austerity disease.
The Thing is about your friend becoming your foe, and how paranoia can and will destroy us. It's also about cool as shit, award-winning monster FXs, flamethrowers, an awesome score, and: 'You gotta be fucking kidding'.
If you've never seen it, I envy you. I also despise you. Go watch it now. It's a stone-cold, thirty below, classic.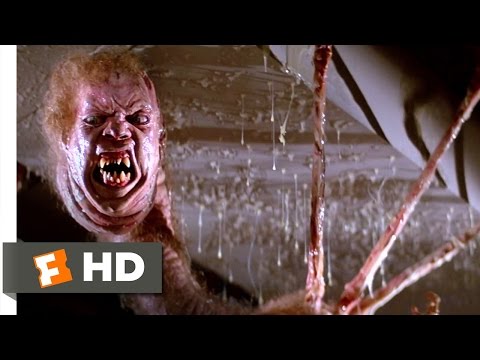 See also: The Blob from The Blob. (1988's Blob to be exact, and another remake that's better than the original. WTF!) A highly underrated horror comedy written by Frank Darabont, no less. Yes, that Frank Darabont. I know! In fact, The Blob should make this list but shit, there's no time. We gotta keep going! Go, go, go!
#3 The Gremlins from Gremlins
The punk rock puppets are arguably the most fun of all movie monsters. Why? Well, the thing that sets the Gremlins apart from the rest of cinema's rogues gallery are the Gremlins' penchant for anarchy. You see, the Gremlins don't eat people, they just kill them. You're more likely to find the Gremlins hanging out in the pub, getting langers, carol singing, watching musicals and eating their weight in sugar than hunting down people to eat. They're more like hoodies than boogeymen. And that makes them oddly adorable in an 'Uh-WTF it's hiding in the fucking Christmas Tree!' kinda way.
All the Gremlins want to do is have a good time, it's just their idea of a good time is murder and mayhem and show tunes.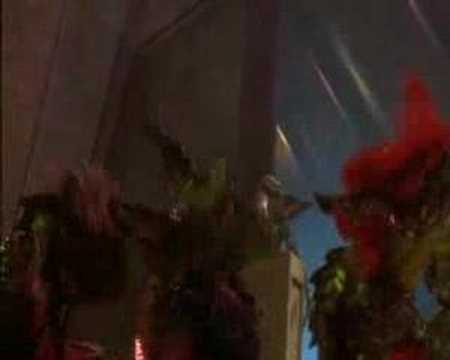 See also: The Crites from Critters. Written before Gremlins but produced after it, Critters is seriously a hape of fun and WTF!-like. It's great and it should be on this list properly but I only just remembered it now so chill out, like! Critters is about these killer hedgehogs from space that speak their own subtitled language (classy!) and shoot darts out of the back of their heads because these are awesome-hogs, not boring-hogs. They also get bigger the more they eat and they roll! Brilliant.
#2 The Alien(s) from Alien(s)
Imagine going to the cinema for the first time in 1979. It stinks; the usher keeps marching up and down the aisle selling ice cream, cigarettes, souvenirs, or whatever the feck they sold in those days. You can have your photo taken, have important phone calls directed to your seat by the management, it was a heady time. It was also the year of the Ridley Scott masterpiece Alien.
Long before the Internet, Twitter and adequate fire safety procedures, people went along to see that other space movie which wasn't Star Trek: The Motion Picture, and imagine what they saw: a dildo with teeth that grows into a giant shiny spider penis with teeth, that bleeds acid, has a tongue like a dog's boner (with teeth), and kills for the sake of killing. It's possibly the most stylish horror film ever made and one of the most effective. Everything about it works, especially the monster. And that's not even taking into account the sequel's bitch queen.
#4 The Americans from An American Werewolf in London
The story of an American backpacker who causes a riot, An American Werewolf in London is terrifying and hilarious in equal measure, mostly because of how shocking England looked in the early '80s. My God, it looked like Ireland in the early '90s. Awful altogether. Nowadays, aside from its wit, scares and ingenuity, it is most known for its shocking representation of male puberty.
If you're thinking of seeing one werewolf movie this Halloween, make sure it's this one. Because, seriously, apart from Teen Wolf and that one with Jack Nicholson where he pisses on a fella's shoes and humps Michelle Pfeiffer, what other werewolf movie has there been that isn't in black and white or complete shite? I can't think of any. So watch this one. It's an added bonus that it's awesome.
#10 The Zombies from The Return of the Living Dead
Comedy, horror, an awesome soundtrack, a plethora of quotable lines – 'Send more paramedics' – naked women dancing on grave stones, fast zombies, slow zombies, dog zombies, slowly-transforming-into-a-zombie zombies, talking zombies, rugby tackling zombies, Tarman!: let's face it, The Return of the Living Dead is the zombie movie. It's the Michael Guineys of zombie movies. It also defined zombies as monsters that craved brains, a trope that's stayed with the monsters ever since.
It was written and directed by Dan O'Bannon, who gave us Alien, so you know. Respect. Full of OTT twists and turns, this one is the party film for Halloween.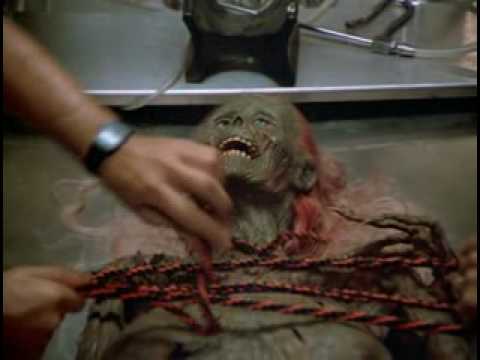 #5 The Graboids from Tremors
All good movie monsters have something about them that sets them apart from the rest. The Graboids in Tremors are like giant dinosaur mole maggots. Done.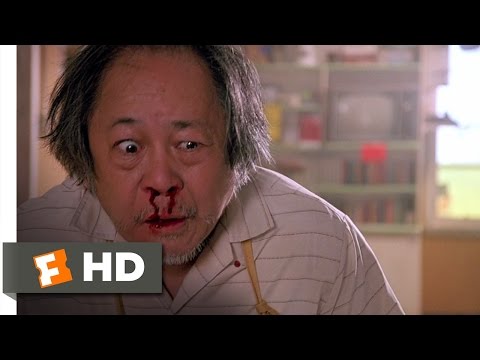 #1 The Grabbers from Grabbers
If you want to see killer fleshlights and giant vaginasaurs with beaks and tentacles, you're in luck! Grabbers is the best monster movie Ireland's ever made. It's also the only one Ireland's ever made, so, you know. Hooray! Disregarding the fact it's a beautifully written socially conscious piece about peer pressure, drink culture and ah, who am I kidding? It's about monsters, awesome feckin' monsters that only come out when it rains and only eat sober people. It's a proper five star classic and it was also written by me, so trust me when I say: I really want to write a sequel, lads. Go watch it, somehow. Next Halloween, not this one. It's not out on DVD and Blu-ray yet, but it will be in a few weeks! Plug! Plug! Plug!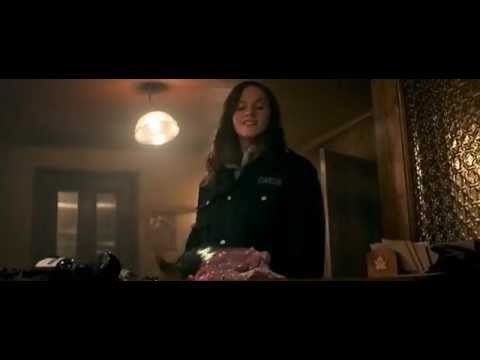 And there you have it, my top ten of movie monsters you should check out this Halloween.
Kevin Lehane
Kevin Lehane is a screenwriter and sometime debonair wit from Cork. He's currently working on Kevin's Really Awesome Project, or KRAP for short.