Movies: The 8 Best Steven Soderbergh Films
Posted March 14, 2013 by Paul Fennessy in
Movies
Steven Soderbergh's penultimate film, Side Effects, is in cinemas at the moment.
At the age of 50, the director has claimed he is done with cinema, prompting a mixture of surprise, disappointment and skepticism from fans and critics alike.
Anyhow, excluding Side Effects, which we want to let settle before casting any definitive judgements on, we're counting down our favourite Soderbergh movies, on account of his impending departure from Hollywood.
One aspect of his moviemaking which the following films should highlight is the diversity of the projects he undertook over the course of his rather prolific career – directing 26 films since his debut in 1989 with one still left to make, in addition to serving as either producer, executive producer or screenwriter for countless other releases – consequently garnering success in a number of different genres, while also inevitably being in some way associated with several failures.
There's also his weird career arc, in which he starts off making bold independent films before graduating seamlessly to racy, highly entertaining thrillers and other audience-pleasing endeavours, all the while showing a willingness to occasionally return to his more experimental roots with movies such as Solaris.
Anyway, without further ado, here's our entirely subjective and not-in-any-way-claiming-to-be-definitive celebration of Soderberghian virtuosity.
8. Magic Mike
Oddly, given that it's about male strippers, Magic Mike is in many ways Soderbergh's most autobiographical work. A deceptively fun and vacuous film about the thrills of being the persistent object of female affection, the movie gradually develops a darker edge until its real subject – the dangers of capitalism and the ostensible impossibility of making money while also doing a job you love – becomes apparent. Given that just prior to the movie, Soderbergh had announced he was quitting filmmaking for a less glamorous life in theatre, it was impossible to ignore the parallels between his conundrum and that of Mike's, who oddly dreams of making furniture full-time but finds it difficult to escape his lifestyle of excess and steady income. And even if such analogies seem a tad laboured and pretentious, the film is worth watching alone for Matthew McConaughey's uncharacteristic and hilarious turn as the most deplorable stripper imaginable.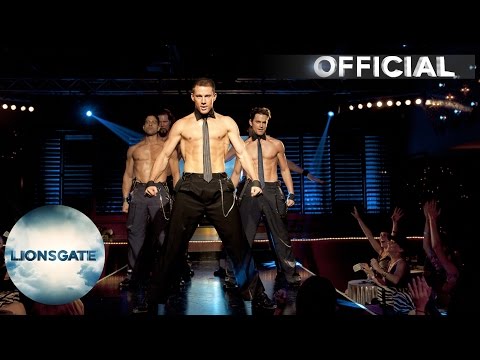 7. The Limey
Probably Soderbergh's most underrated film, The Limey's failure at the box office could perhaps be put down to it being ahead of its time. Not only in its use of innovative editing techniques to hint at potential outcomes to a scene before its denouement actually occurs, but also in its brave willingness to incorporate existential undertones into a mainstream thriller. Keep in mind, it was six years before Christopher Nolan's first Batman movie and seven ahead of Casino Royale, films that had similarly subtle philosophical predilections. Its premise – in which Wilson, an aging criminal played by Terrence Stamp, seeks vengeance for his daughter's death, in the process targeting a wealthy record producer who he suspects to be culpable – may not seem out of the ordinary, but there is an obvious art house sensibility permeating the film. For instance, the director takes the novel approach of including actual scenes from Poor Cow, a 1968 Stamp-starring film to portray Wilson in his younger days, thereby representing a sequel of sorts to Ken Loach's kitchen-sink drama. Therefore, the picture served as somewhat of a bridge between Soderbergh's early artsier movies (Kafka, Schizopolis) and the more commercial and high-profile work he would invariably undertake thereafter (Traffic, Ocean's Eleven).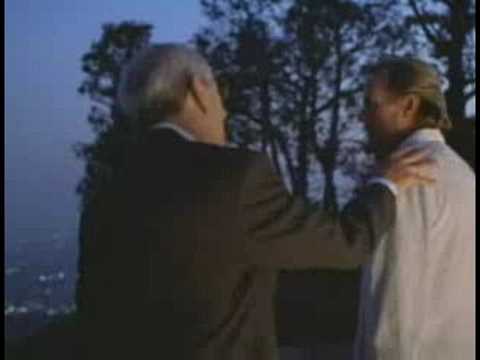 6. Solaris
There were times during his career when Soderbergh seemed intent on committing commercial suicide, and Solaris – a remake of a 1972 Andrei Tarkovsky sci-fi film with heavily philosophical overtones, which was itself adapted from a Stanislaw Lem novel – undoubtedly represented one of the prime examples of his less business-oriented endeavours. Yet it succeeded (critically if not commercially) against all expectations as an artistically satisfying work whose reputation has only grown over the years, despite halving the length of the original and eliciting a decidedly liberal interpretation of its screenplay. The story of a therapist who travels to outer space to treat a coterie of psychologically imbalanced astronauts also constituted confirmation that George Clooney could thrive as a serious actor, with the film thankfully as far away as possible from the dreaded Batman and Robin days.
5. Ocean's Eleven
Following Quentin Tarantino's emergence from obscurity and the subsequent dazzling double whammy he created with his first two films, Reservoir Dogs and Pulp Fiction, he became probably the most imitated director around in the late '90s and early '00s. His prominence resulted in mainly terrible movies, yet Soderbergh's Ocean's Eleven was one of the few works whose somewhat-vacuous-yet-effortless cool and postmodern, cine-literate playfulness was on a par with anything made by the video-store-employee-turned-filmmaker. Moreover, the employment of David Holmes' '69 Police' amid the movie's electric conclusion is virtually unrivalled as far as swansongs in film go (pun intended).
4. Sex, Lies and Videotape
Consolidating Soderbergh's status as the Orson Welles of independent movies (he was 26 at the time of the film's release), Sex Lies and Videotape, his debut film, was a cinematic landmark in many ways. While some considered it a remarkably accomplished debut, others complained that its discussions and assertions on sex were pretentious and even a little clichéd. Yet one element that was unequivocally in its favour was the memorable characters Soderbergh created and the exuberant manner with which they were played. However detestable or irritating they may have seemed, there is no doubting their capacity to linger in the memory. Peter Gallagher took on the role of the slime-ball cheating husband, which he would reprise and elaborate upon for American Beauty, Andie MacDowell was also marvellous as the naïve and well-meaning sexaphobe, Laura San Giacomo was in equal parts alluring and repugnant as the lustful temptress, but best of all was James Spader, as the freakish, idiosyncratic and sexually impotent intellectual.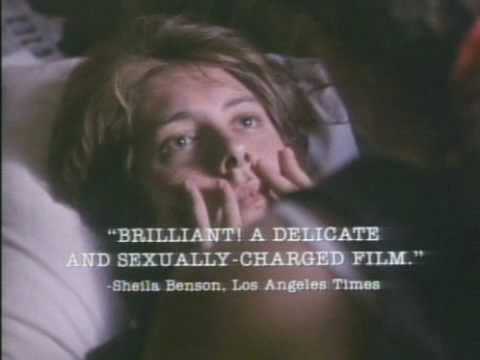 3. Erin Brockovich
Erin Brockovich was unfairly overshadowed by the fact that it was the movie in which Julia Roberts earned a hefty $20 million – the then-highest-ever salary paid to an actress for starring in a film – but she at least went some way towards repaying that astronomical figure with a fine performance. The likeability of her character, coupled with a thoughtful and humorous screenplay, enabled Erin Brockovich to transcend the run-of-the-mill crowd-pleasing underdog story and consequently, create one of the all-too-rare genuinely iconic female protagonists of cinema. Conventional it may have been, but the script's sheer heart made up for any of the overly familiar elements it encompassed.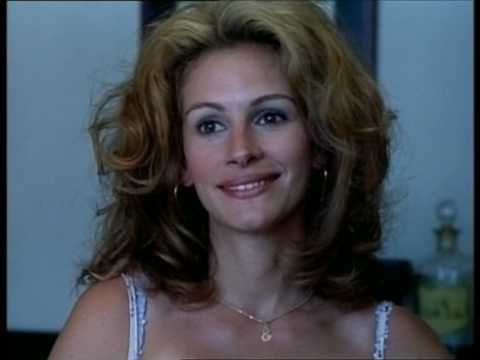 2. Out of Sight
It's generally best to avoid any film that stars Jennifer Lopez, but Out of Sight is the exception that proves the rule. Coming at a time when adapting Elmore Leonard books was seemingly in vogue (no fewer than eight of his novels were adapted for the big or small screen in the '90s alone), Out of Sight was arguably the most impressive film that resulted (though Jackie Brown pushes it close). The sizzling chemistry between Lopez and George Clooney elevates it well beyond the average caper movie, as does the sharp, witty dialogue, which is wisely taken largely from the source.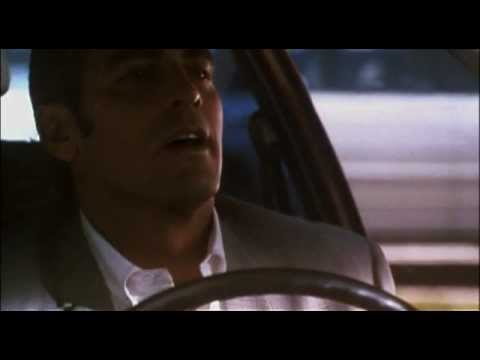 1. Traffic
Steven Soderbergh has never been one to shun ambition, yet Traffic is the one occasion where everything seemed to come together seamlessly, and he was deservedly rewarded with the Best Director Oscar for his troubles. A film with several interweaving storylines that's based on a TV series by all rights shouldn't work, but Traffic not only avoids disaster but flourishes amid its audacity, on account of the mixture of trenchant and intelligent points about the Drug War, in addition to pure, unabashed and superbly executed drama. Add to that the series of accomplished performances from a talented cast and Soderbergh's pre-release description of the film as 'Nashville meets The French Connection' does not sound so fanciful after all.