Movies: 30 Modern Films That Deserve To Be Ranked Among The Greatest Ever
Posted August 9, 2012 by Paul Fennessy in
Movies
The BFI's list of the greatest films ever was released last week, and true to form, there was a clear prejudice towards old movies, with not one film from the past ten years (the last time they published the list was in 2002) breaking into the top 50.
With that in mind, we've thought up 30 legitimate candidates for your reading/viewing pleasure. Note that these aren't ranked in any particular order.
30. Dogville (2003)
Director: Lars von Trier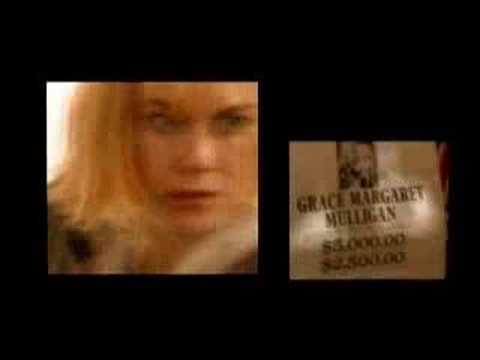 Premise: A character by the name of Grace is taken in by a small-town community after fleeing from a group of gangsters.
Why it's on the list: At a time when few filmmakers dared to criticise America (9/11 was still a raw issue and the invasion of Iraq had only recently begun), Von Trier did exactly that, drawing an excellent performance from Nicole Kidman coupled with a revolutionary cinematic style and a brilliant story to boot. Though he's arguably made more controversial films both before and since, few have been so powerful.
Influenced by: The Passion of Joan of Arc, Day of Wrath.
What its director says: 'I learned when I was very small that if you are strong, you also have to be just and good, and that's not something you see in America at all. I like the individual Americans I know very much, but this is more of an image of a country I do not know but that I have a feeling about.' (Absolute Now)
What the critics said: 'Singular and unforgettable — the work of a brilliant crackpot' – Sacramento Bee.
Sample dialogue: 'The beautiful fugitive's name was Grace. She hadn't chosen Dogville from a map or sought out the township for a visit, yet Tom felt right away that she belonged' – Narrator
29. There Will Be Blood (2007)
Director: Paul Thomas Anderson
Premise: A lower class miner establishes himself as a wealthy oil magnate. He then attempts to persuade small-town property owners to let him drill into their land in a bid to consolidate his power.
Why it's on the list: While Paul Thomas Anderson had made deeply personal films before (Magnolia was said to be influenced by the death of his father), it was an adaptation, albeit a very loose one, that ostensibly turned out to be his most fully realised auteurist film yet. The uneasy father-son relationship was the film's centre-point – a theme which was perhaps based Anderson's own misgivings about fatherhood, as his first son was born just before he undertook the project.
Influenced by: Citizen Kane, The Treasure of Sierra Madre.
What its director says: 'Tell the story! Tell the story! That's what I saw in The Treasure of the Sierra Madre. The films that I love are very straightforward stories, like really old-fashioned stuff. I've never been a fan of whimsical or confusing storytelling.' The Guardian.
What the critics said: 'This is a film by Paul Thomas Anderson that has overshot the runway of movie modernity with something thrillingly, dangerously new.' – The Guardian.
Sample dialogue: 'Look at me. You're lower than a bastard. Mmm-hmm. You have none of me in you. You're just a bastard from a basket.' – Daniel Plainview, speaking to his adopted son.
28. Enter the Void (2009)
Director: Gaspar Noe
Premise: A drug dealer dies after being shot following a deal gone wrong, but his spirit lives on through various out-of-body experiences.
Why it's on the list: Few thought Gaspar Noe could go any further, having made a controversial rape drama (Irreversible) that reportedly caused some audience members to faint at Cannes, but Enter the Void somehow managed to up the ante in intensity. Yet for all its characters' repulsive behaviour, the dazzling images, throbbing soundtrack and thoroughly authentic world in which it was set ensured you could not look away.
Influenced by: 2001: A Space Odyssey, Requiem for a Dream.
What its director says: 'I don't believe in life after death. But I still enjoyed the idea of doing a movie that would portray that collective dream, that collective need. Like flying saucers are a collective need for people who need to believe in flying saucers. You don't need to believe in flying saucers to do a movie about Martians or flying saucers.' (deenofgeek.com)
What the critics said: 'If you have the stomach and the endurance, it represents a revolutionary break from ordinary movie storytelling' – Salon.com.
Sample dialogue: 'Do you remember that pact we made? We promised to never leave each other.' – Oscar, speaking to his sister.
27. Inland Empire (2006)
Director: David Lynch
Premise: An actress becomes increasingly psychologically disturbed while working on the set of a film.
Why it's on the list: Few films leave quite the impact on its viewers as Inland Empire tends to. The sense of spontaneity that almost anything could happen onscreen at any given moment had rarely been seen before in cinema, and has seldom been recaptured since. While David Lynch has long had a reputation for making fantastically odd films, he really outdid himself on this occasion.
Influenced by: The Discreet Charm of the Bourgeois, Sunset Boulevard.
What its director says: 'I think there's a slight trend toward embracing new cinema, non-Hollywood blockbuster cinema. It's not erupting, but because of the Internet, I think people have more of a chance to get buzz going on alternative cinema, so I think it's hopeful out there. It just hasn't penetrated the smaller places.' (MTV).
What the critics said: 'Inland Empire is full of good and bad girls, but [Lynch] gives this obsession an interesting spin by having most of them played by the same actress' – Chicago Reader.
Sample dialogue: 'I can't seem to remember if it's today, two days from now, or yesterday. I suppose if it was 9:45, I'd think it was after midnight!' – Polish neighbour
26. I'm Not There (2007)
Director: Todd Haynes
Premise: The different personas of Bob Dylan's musical career are portrayed in a series of interlocking narratives.
Why it's on the list: Save for the occasional uninspired nostalgic throwback (Chicago, Nine), the musical as a film genre is virtually dead. However, I'm Not There is, in its own skewered way, a kind of revival of the days of Gene Kelly, albeit with a far more existential tone. The film takes a 20th century cultural icon (Bob Dylan) and manages to capture his essence, despite completely subverting the conventions of biographical films and primarily focusing on the myths rather than the facts surrounding Dylan. It is at once a thoroughly inaccurate and utterly compelling portrait of an artist.
Influenced by: Don't Look Back, The Doors.
What its director says: 'Everything sort of came from the music but the music and his life were so closely kind of constructing the other. They were each in this constant mirroring of the other I thought, and I decided that the film should be made up of the places where that was most true, where the music and his creative imagination and the genres he was getting into were reflected in some way with his life and his activities.' (moviesonline).
What the critics said: 'Among its many achievements, Todd Haynes' I'm Not There hurls a Molotov cocktail through the facade of the Hollywood biopic factory' – New York Times.
Sample dialogue: 'It's a fierce sort of feeling, thinking something is expected of you but you don't know exactly what it is. Brings forth a weird kind of guilt.' – Jack Rollins
25. The Diving Bell and the Butterfly (2007)
Director: Julian Schnabel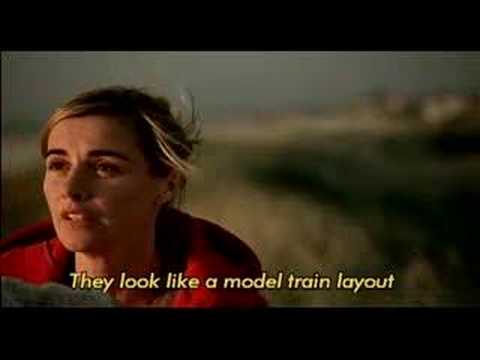 Premise: A former magazine editor struggles to rebuild his life after suffering sudden paralysis. He is assisted in his attempts to adjust to the affliction by a kindly nurse.
Why it's on the list: You'd be hard-pressed to find a more touching story told in such a humane way over the past decade of film. The movie was clearly shot with an artist's eye (literally so, in the case of Julian Schnabel), given the innovative shooting style on display, particularly in the blurred opening frames (when we see the world from Bauby's viewpoint). Moreover, what could've been a depressing sob story instead becomes a poignant celebration of life, with humour and poetry to spare.
Influenced by: My Left Foot, The Elephant Man.
What its director says: 'Johnny Depp was going to make the movie with me. He wanted me to direct it and they came to me. We were going to do that, but I guess he got very busy with the Pirate thing.' (Movies.com)
What the critics said: 'The movie has done what those who've cherished the book might have thought impossible – intensified its singular beauty by roving as free and fearlessly as Bauby's mind did.' – Wall Street Journal.
Sample dialogue: 'I decided to stop pitying myself. Other than my eye, two things aren't paralysed, my imagination and my memory.' – Jean-Dominique Bauby
24. No Country for Old Men (2007)
Directors: Joel and Ethan Coen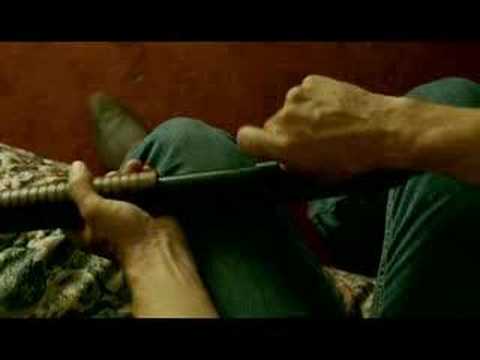 Premise: A Vietnam veteran comes across two million dollars while wandering the desert and decides to flee with the cash, which is sought by drug dealers.
Why it's on the list: Claims that the Coen brothers are not emotional filmmakers were firmly laid to rest with this offering – an extremely gritty and superbly shot western that seamlessly encompasses Cormac McCarthy's bleak worldview with their own highly moral sensibilities, enabling them to win a long overdue Best Picture Oscar for a film that represented the icing on the cake to their already peerless filmography.
Influenced by: The Three Burials of Melquiades Estrada, A History of Violence.
What its director says: 'Ethan once described the way we worked together as: one of us types into the computer while the other holds the spine of the book open flat. That's why there needs to be two of us – otherwise he's gotta type one-handed. That's how you 'collaborate' with someone else.' (The Guardian)
What the critics said: 'Written almost exclusively in taut dialogue, the book already reads like a screenplay, and the Coen brothers have taken full advantage' – Globe and Mail.
Sample dialogue: 'This is the best deal you're going to get. I won't tell you that you can save yourself, because you can't.' – Anton Chigurh
23. The Social Network (2010)
Director: David Fincher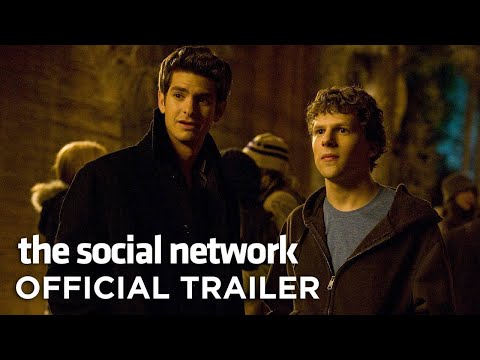 Premise: A Harvard undergraduate launches a website that fast becomes enormously successful, leading to a series of legal issues regarding the rightful creators/owners of that website.
Why it's on the list: Few films can be both immensely popular and critically acclaimed. Few films can be thoroughly entertaining and packed with profound ideas. Few films can capture the cultural zeitgeist, while containing a highly familiar, Shakespearean plot at the same time. Few films can be so relentlessly talky, while simultaneously without question constituting great cinema. The Social Network is all of these things and more.
Influenced by: The Insider, Twelve Angry Men.
What its director says: 'I wouldn't have made the film if I didn't have great respect and admiration for the accomplishments of both Mr. Zuckerberg and Mr. Parker, and if I didn't feel for both the Winklevoss and Savarin camps. I don't know who said what to whom or when — for sure… But I've only ever been interested in arguments where everyone is convinced they're right.' (Slashfilm.com)
What the critics said: 'Mr. Fincher and Mr. Sorkin offer up a creation story for the digital age and something of a morality tale, one driven by desire, marked by triumph, tainted by betrayal and inspired by the new gospel: the geek shall inherit the earth.' – New York Times.
Sample dialogue: 'A million dollars aren't cool. You know what's cool? A billion dollars.' – Sean Parker.
22. Team America (2004)
Director: Trey Parker
Premise: A miscellaneous group of heroic Americans under the 'Team America' banner are set on a mission to rid the world of its terrorists.
Why it's on the list: In its own way, Team America is this generation's Dr Strangelove, with its abundance of absurdist humour (the Matt Damon character), unforgettable imagery (the sex scene) and highly anarchistic political viewpoints (its sheer antipathy towards American jingoism). Plus, it's just really, really funny and like all good South Park episodes, highly quotable.
Influenced by: Thunderbirds, Life of Brian.
What its director says: 'This isn't about "them" the government and "them" the terrorists. It's about "us," the people who have to sit here and say, "F*** — everyone kind of hates us right now. How do I feel about that?' (Movieweb.com)
What the critics said: 'Sophomoric, vulgar, obscene and brilliant' – Newsday.
Sample dialogue: 'Let me explain to you how this works: you see, the corporations finance Team America, and then Team America goes out… and the corporations sit there in their… in their corporation buildings, and… and, and see, they're all corporation-y… and they make money.' – Tim Robbins
21. WALL-E (2008)
Director: Andrew Stanton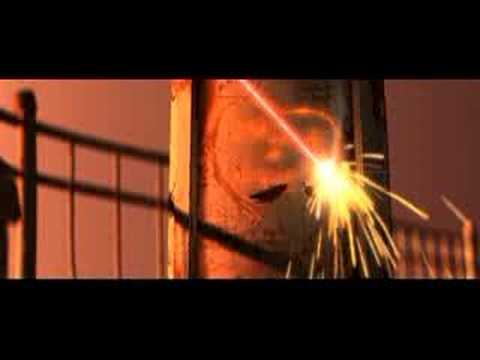 Premise: WALL-E is a robot that spends most of his time collecting trash on the uninhabited wasteland of planet Earth in the year 2700. However, one day he discovers a secret that could potentially rejuvenate the planet.
Why it's on the list: Since when can animated films not be as bold and esoteric as their supposedly more 'adult' contemporaries? WALL-E, with its silent opening, its subtle, caustic attacks on commercialism and impressively realistic style of filming resulted in the masterpiece Pixar had always threatened to make since Toy Story put them on the filmmaking map.
Influenced by: Silent Running, Short Circuit.
What its director says: 'I knew what I wanted humanity to be, but I didn't know how to express it at first. I wanted something to amplify the love story in the film. I'm not one of those people that comes up with a theme and then writes to it. I go with natural things and somewhere halfway I realise what the theme is.' (cinemablend.com)
What the critics said: 'Pixar's ninth consecutive wonder of the animated world is a simple yet deeply imagined piece of speculative fiction…it has plenty to say, but does so in a light, insouciant manner that allows you to take the message or leave it on the table.' – Variety.
Sample dialogue: 'I can't just sit around and do nothing. That's all I've ever done! That's all anyone has ever done on this blasted ship! Nothing!' – The Captain.