Movies: The 18 Films We're Most Looking Forward To In 2013
Posted January 17, 2013 by Paul Fennessy in
Movies
So another year has begun, and we've decided – like practically every other pop-culture-related publication – that a preview of what's ahead, in terms of movies, is in order.
However, unlike most, we're not content to just provide a boring list of 50 or so films that will be released over the coming months.
Instead, we've decided to focus on the cream of the crop (at least judging by trailers, etc) and highlight precisely why these will be the movies that matter in 2013.
So have your diaries at the ready, and check out 16 of the most interesting-looking upcoming films, plus two re-releases whose greatness is already assured.
1. The Great Gatsby – Baz Luhrmann
Starring: Leonardo DiCaprio, Isla Fisher, Carey Mulligan, Joel Edgerton, Tobey Maguire, Gemma Ward, Callan McAuliffe and Amitabh Bachchan.
Release Date: May 17
Premise: Based on F. Scott Fitzgerald's 1925 novel, The Great Gatsby follows the life and times of the wealthy Jay Gatsby and his neighbour Nick, who take in the excesses of the Jazz Age.
Why we're excited: It's one of the best novels ever written and Baz Luhrmann has proven adept at handling classic material in the past.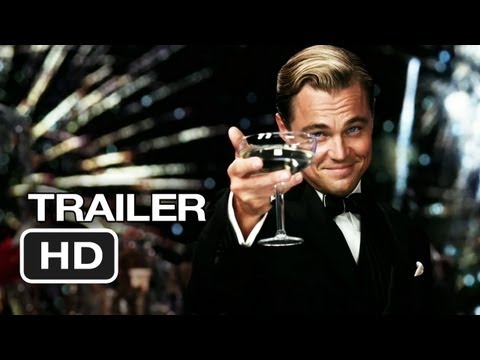 2. World War Z – Marc Foster
Starring: Brad Pitt, Mireille Enos, James Badge Dale, Elyes Gabel, Julia Levy-Boeken, Katinka Egres and David Morse.
Release Date: June 21
Premise: Based on the novel of the same name by Max Brooks, Gerry Lane is a UN worker attempting to stop a zombie outbreak that is wreaking havoc on the world
Why we're excited: Upon reviewing the script, Ain't it Cool News had this to say: 'This isn't just a good adaptation of a difficult book… it's a genre-defining piece of work that could well see us all arguing about whether or not a zombie movie qualifies as Best Picture material'.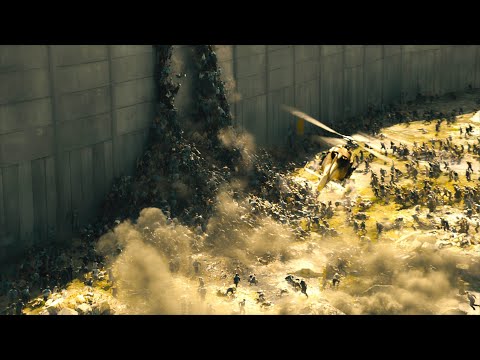 3. Pacific Rim – Guillermo del Toro
Starring: Idris Elba, Ron Perlman, Charlie Hunnam, Charlie Day, Clifton Collins Jr. and Robert Maillet.
Release Date: July 12
Premise: Giant monsters who have emerged from the ocean face off against soldiers piloting gigantic robots in a battle for the Earth.
Why we're excited: It stars the fantastic Idris Elba and has been described by its director as 'a beautiful poem to giant monsters'. What could be better than that?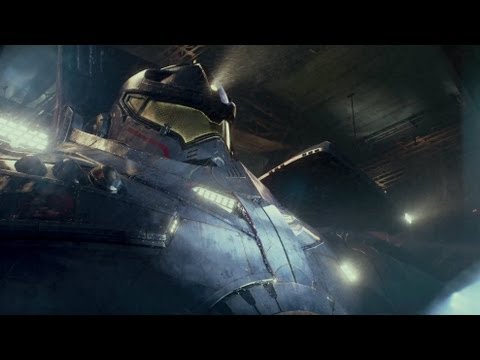 4. To The Wonder – Terrence Malick
Starring: Javier Bardem, Ben Affleck, Rachel McAdams, Olga Kurylenko, Charles Baker and Romina Mondello.
Release Date: February 22
Premise: A drama about a man who forms a friendship with a woman from his hometown, after his marriage to a European lady fails.
Why we're excited: Even if it was described as a 'B-side to Tree of Life' by The Guardian's Peter Bradshaw, this description would still render it better than most movies.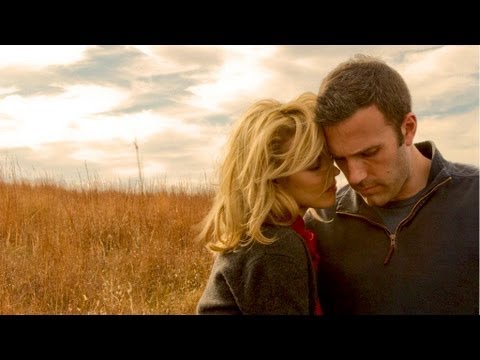 5. Cloud Atlas – Tom Tykwer, Lana Wachowski and Andy Wachowski
Starring: Tom Hanks, Halle Berry, Hugo Weaving, Ben Whishaw, Susan Sarandon, Jim Broadbent, Hugh Grant, James D'Arcy and Jim Sturgess.
Release Date: February 22
Premise: A look at how lives spanning different generations can influence one another, as told in six different, interlocking stories.
Why we're excited: It's one of the best novels written this century and its trailer alone is worthy of awe.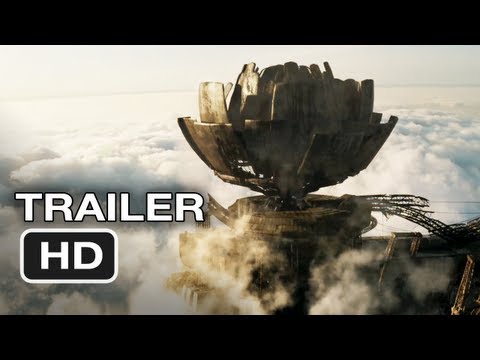 6. A Glimpse Inside the Mind of Charles Swan III – Roman Coppola
Starring: Mary Elizabeth Winstead, Charlie Sheen, Bill Murray, Aubrey Plaza, Jason Schwartzman and Katheryn Winnick.
Release Date: Tbc
Premise: A graphic designer in the 1970s struggles to recover after being dumped by his girlfriend.
Why we're excited: Francis Ford Coppola and, to a lesser extent, his daughter Sofia, have already demonstrated their filmmaking talent. So Roman must be good too, right?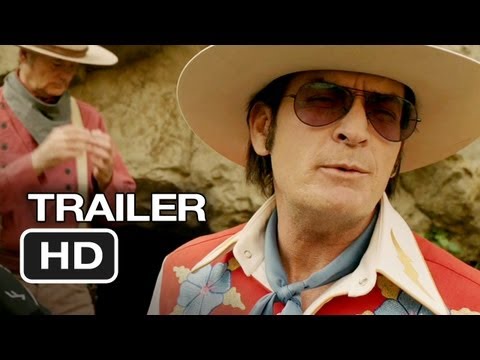 7. Side Effects – Steven Soderbergh
Starring: Channing Tatum, Rooney Mara, Jude Law, Catherine Zeta-Jones, Vinessa Shaw and David Costabile.
Release Date: March 15
Premise: A young woman experiments with prescription drugs while waiting for her husband to get out of prison.
Why we're excited: Okay, this might sound ridiculous, but the fact that it's scored by Thomas Newman is a good sign. Look back at the previous stuff Newman's worked on and you'll see he's been associated
with far more hits than misses over the course of his lengthy career. Also, Soderbergh's retiring soon, so he'll want to go out with a bang, presumably.
8. Bullet to the Head – Walter Hill
Starring: Sylvester Stallone, Jason Momoa, Christian Slater, Sarah Shahi, Sung Kang and Adewale Akinnuoye-Agbaje.
Release Date: February 1
Premise: Based upon Alexis Nolent's French graphic novel Du Plomb Dans La Tete, a hitman and a young Washington DC detective join forces to undertake a murder-investigation-cum-revenge-mission in New Orleans.
Why we're excited: You can practically tell it's a Walter Hill film just by reading the title. The cult action filmmaker hasn't directed a movie since 2006, and this one's worth the wait.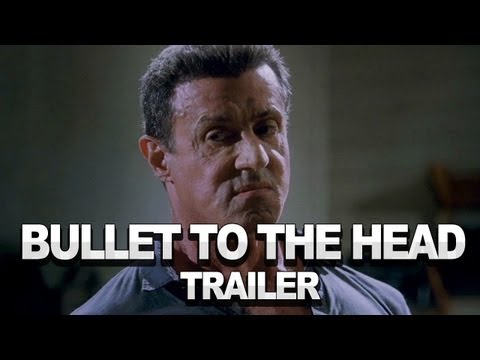 9. Stoker – Park Chan Wook
Starring: Nicole Kidman, Mia Wasikowska, Dermot Mulroney, Matthew Goode, Lucas Till and Jacki Weaver.
Release Date: March 1
Premise: A young girl is drawn to her eccentric uncle, who has moved into the family house following the death of her father.
Why we're excited: Did you enjoy Oldboy? Well this is by the same director, only in English. Also, Wentworth Miller's script was voted on the 'Black List' of the 10 best unproduced screenplays in Hollywood in 2010.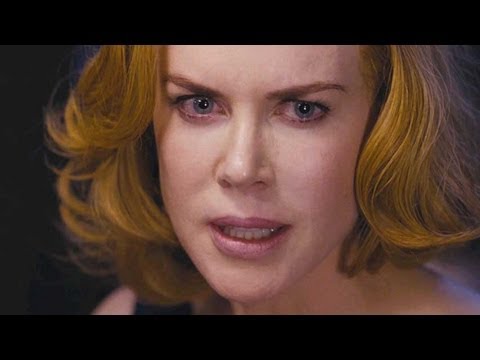 10. Oz the Great and Powerful – Sam Raimi
Starring: Mila Kunis, James Franco, Rachel Weisz, Michelle Williams, Zach Braff and Joey King.
Release Date: March 8
Premise: Based on The Wonderful Wizard of Oz and set before The Wizard of Oz, a circus magician's life is changed when he is swept away from his home town of Kansas to the Land of Oz.
Why we're excited: Sam Raimi films are rarely less than fun, and so an adaptation L. Frank Baum's 1900 novel should be right up his alley.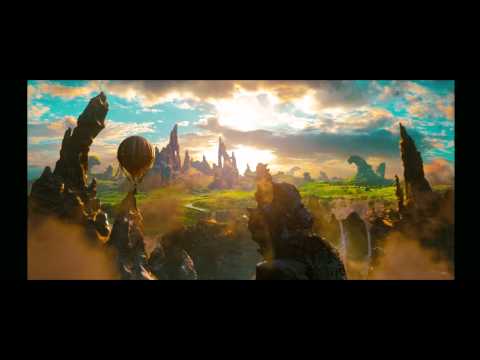 11. Jurassic Park 3D – Steven Spielberg
Starring: Sam Neill, Laura Dern, Jeff Goldblum, Richard Attenborough, Bob Peck, Martin Ferrero, Joseph Mazzello, Ariana Richards, Samuel L Jackson and Wayne Knight.
Release Date: August 30
Premise: An adaptation of the novel of the same name by Michael Crichton, Jurassic Park takes place on a fictional island where a team of scientists have helped create an amusement park of cloned dinosaurs.
Why we're excited: It has dinosaurs in 3D, it's directed by Steven Spielberg… Did I mention it has dinosaurs in 3D?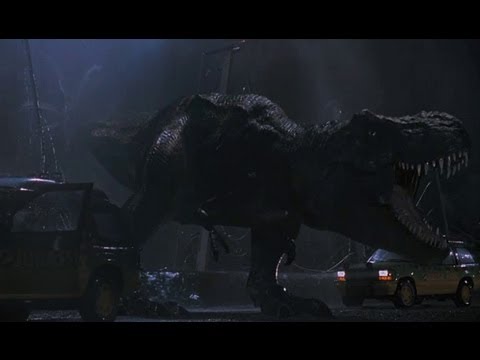 12. Sin City: A Dame to Kill For – Frank Miller
Starring: Mickey Rourke and Jessica Alba.
Release Date: Late 2013
Premise: Based on the second book in the Sin City series, it has been described as 'a prequel and a sequel with interlinking stories both before and after the first film'.
Why we're excited: Simple reason – the first Sin City was bucketloads of fun, so there's no reason why this one can't be equally amusing.
13. Oldboy – Spike Lee
Starring: Josh Brolin, Samuel L Jackson, Sharlto Copley and Elizabeth Olsen.
Release Date: Late 2013
Premise: A remake of the Japanese movie of the same name, it is a story of an individual who escapes from years of solitary confinement and attempts to track down his captors thereafter.
Why we're excited: Yes, remaking Oldboy sounded like a terrible idea initially, but in such capable hands as Spike Lee's, the movie is likely to be an interesting failure at worst.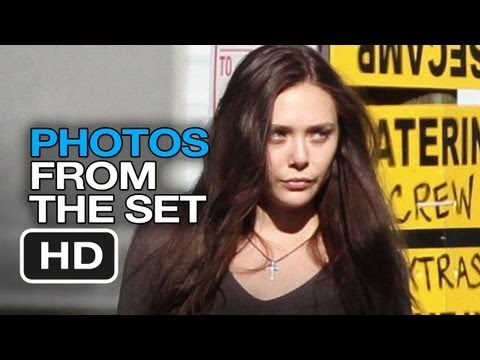 14. The World's End – Edgar Wright
Starring: Simon Pegg, Nick Frost, Rosamund Pike, Paddy Considine, Martin Freeman and Eddie Marsan.
Release Date: August 14
Premise: Five old friends reunite to go on a famous pub crawl from their youth. However, over the course of the night, they notice that strange events are beginning to occur.
Why we're excited: No relation to the similarly titled Pirates of the Caribbean movie thankfully, The World's End sounds like one of Wright's classic nerdgasms, with its curious sci-fi premise and characteristic laddish humour.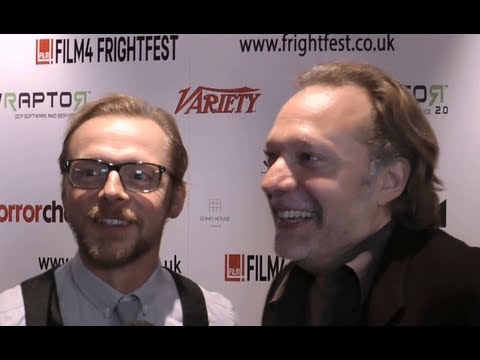 15. Captain Phillips – Paul Greengrass
Starring: Tom Hanks, Catherine Keener, David Warshofsky, John Magaro, Mark Holden and Phyllis Lynn.
Release Date: October 11
Premise: A biopic of Captain Richard Phillips, the man who was taken hostage by Somali pirates during the Maersk Alabama hijacking in 2009.
Why we're excited: The film seems like perfect material for Paul Greengrass, who has already illustrated his expertise in turning real-life events into films, with efforts like United 93 and Bloody Sunday.
16. Malavita – Luc Besson
Starring: Robert De Niro, Michelle Pfeiffer, Tommy Lee Jones and Dianna Agron.
Release Date: Tbc
Premise: Based on the novel of the same name by Tonino Benacquista, Malavita (which translates as Badfellas) follows a mafia family of Manzonis, who have come under the witness protection programme, but struggle to adapt to the life changes that the situation prompts.
Why we're excited: If Silver Linings Playbook is anything to go by, then Robert De Niro is finally back to making great films again. Also, it's a mafia story, and De Niro obviously has form in that department too.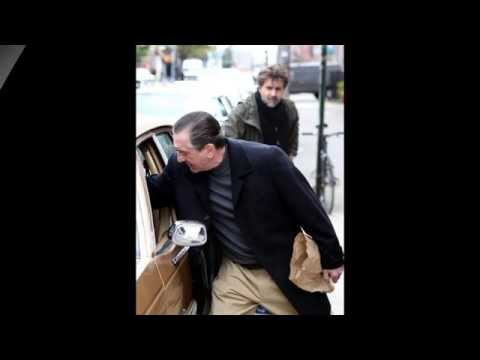 17. The Secret Life of Walter Mitty – Ben Stiller
Starring: Ben Stiller, Kristen Wiig, Sean Penn (rumoured), Adam Scott, Kathryn Hahn, Patton Oswalt and Shirley MacLaine.
Release Date: December 26
Premise: Originally a short story by James Thurber, The Secret Life of Walter Mitty is the tale of an inept individual who devotes more time to daydreaming than the real world.
Why we're excited: Remember that short story you were required to read at school when you were younger? Well, after several failed attempts, it looks set to finally get made by the underrated director that is Ben Stiller, thereby following in the footsteps of the original 1947 film.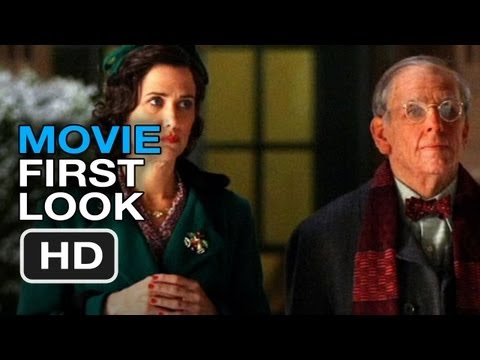 18. Top Gun 3D – Tony Scott
Starring: Tom Cruise, Kelly McGillis, Val Kilmer, Anthony Edwards, Tom Skerritt, Michael Ironside, Meg Ryan, Rick Rossovich, Whip Hubley and James Tolkan.
Release Date: Tbc
Premise: Two young men are given the opportunity to train at the Navy's Fighter Weapons School. The story follows the action and drama that unfolds as their training progresses.
Why we're excited: I think the title alone is a sufficient explanation.