Movies: 17 Reasons We're Still Talking About Clueless 17 Years On
Posted October 15, 2012 by Paul Fennessy in
Movies
Warning: in case you're the one person on Earth who hasn't seen this movie, the following article contains spoilers.
Recently, the cast of Clueless got together to reminisce about the much-loved movie 17 years on. And we decided to follow suit, so here's 17 reasons why people are still talking about it.
1. It's a music nerd's cinematic wet dream
Obscure-but-brilliant ska band featuring heavily both on the soundtrack and in one scene in the film itself? Check. Radiohead reference before they were considered cool? Check. Hilarious joke about Billie Holiday not being a man? Check.
2. The relationship between the Alicia Silverstone character and her ex-step-brother somehow works
Yes, this is slightly icky and has absolutely no right to work, but dammit, the two leads are so smart, sexy and charming, not to mention perfectly cast, that the viewer somehow manages to forget the unsavoury undertones of the relationship. Consequently, you rejoice rather than shudder when they eventually do get together.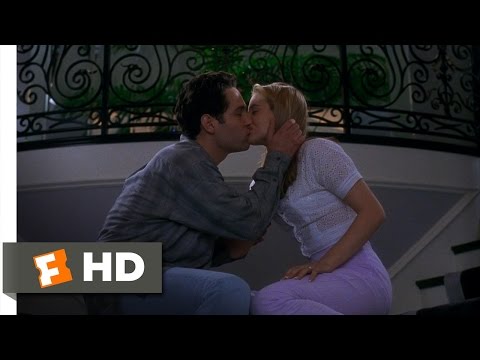 3. It taught a generation of Irish kids how to act American
Clueless is easily one of the most quotable movies ever. To this day, I personally find myself saying 'way harsh, Tai' at the most random moments. And of course, not forgetting other classic lines such as 'Hello?!', 'as if!' and 'duh!'. And if there was any chance of Irish kids refraining from adopting American dialect thereafter, all such hope was extinguished with the arrival of Friends to our TV screens, and the subsequent decision by E4 to pretty much screen it 24/7.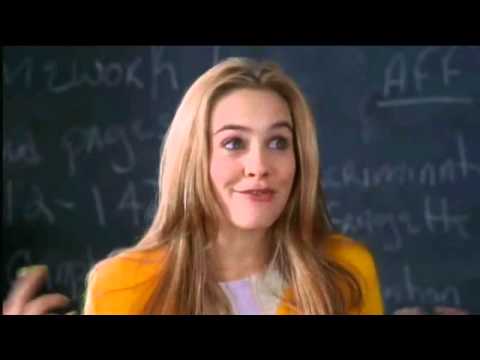 4. It was made by some seriously talented people
Amy Heckerling was the director and screenwriter, and she already had one iconic high-school movie to her name at the time, in the form of Fast Times at Ridgemont High. Let's just quietly forget the fact that she was also responsible for both Look Who's Talking films, in addition to Loser. Moreover, acclaimed producer Scott Rudin was also said to be integral to the creative process.
5. It has a classic structure
In spite of all the hip '90s references to Nine Inch Nails, Calvin Klein etc, the underlying themes of Clueless are age-old. In fact, it's loosely based on Jane Austen's Emma. Nonetheless, it contains a level of postmodernist wit of which the author would surely be proud, and which flows seamlessly in conjunction with its more classic elements.
6. It features a number of where-have-I-seen-that-actor-before actors
One of the joys of watching the film now is attempting to ascertain the identities of the cast – not all of whom promptly faded into obscurity thereafter, as is often the case with teen movie actors. For instance, two of its stars – Donald Faison and Jeremy Sisto – went on to be involved in two of the '00s most acclaimed TV series (Scrubs and Six Feet Under).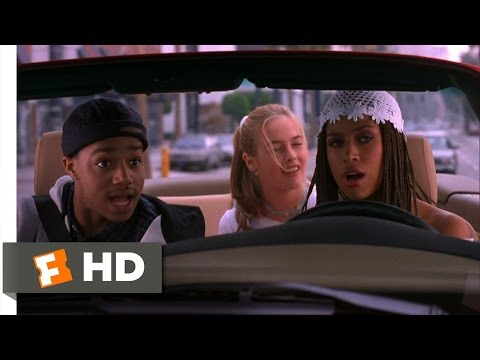 7. Its characters display an eccentric fashion sense, apparently
As someone who is hardly a fashionista, I'm in no position to judge the choices of others in this department. But I'm reliably informed by those in the know that Clueless is suitably off the chart when it comes to the minutiae of everyday clothing.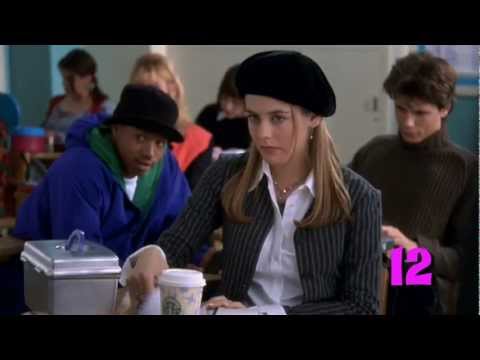 8. Its message is ambiguous in the best possible sense
Is it mocking or celebrating the elite Beverly Hills lifestyle it focuses on? The film has far too much empathy for its characters to be regarded as a Bret-Easton Ellis-esque indictment of this materialistic world. Yet it has far too many jokes at their expense to be considered a glorification of the rich and famous, and their indulgent ways of living. Consequently, it comes across as a satire with a heart – a concept that, like many aspects of the movie, shouldn't work but ultimately does.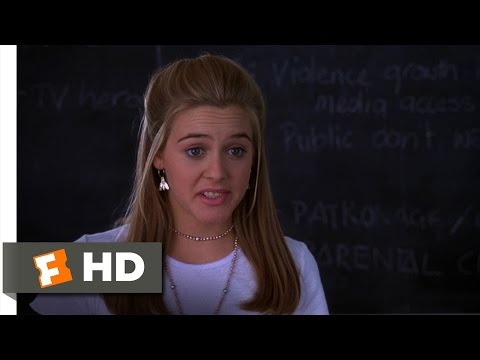 9. It's critically acclaimed despite, upon first glance, appearing to be a movie exclusively for teenage girls
A considerable number of critics panned Clueless when it first came out, with Entertainment Weekly describing Cher as 'a walking advertisement for everything that's right and wrong with America', while FilmCritic.com have called it 'unquestionably dismal'. However, with the passage of time, it has rightfully been accepted for the wonderful comedy that it is. It was even among the films nominated in the AFI's 100 Years, 100 Laughs list.
10. Pretty much everybody likes it (save the staff at FilmCritic.com)
There are few films that everybody enjoys, but Clueless is arguably one of the rare exceptions to this rule. Granted, there are probably some really stereotypically macho guys out there that claim to dislike it, but deep down, even they probably secretly love it. So the next time you have an argument with your girlfriend/boyfriend over what film to watch, just take the sensible option and settle on this most accessible Alicia Silverstone vehicle.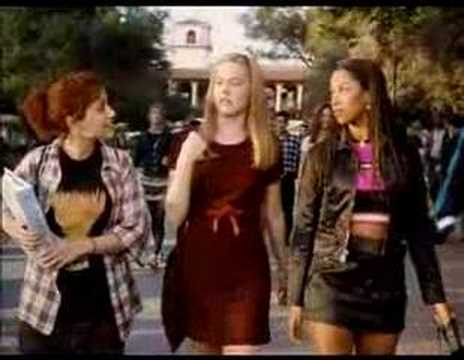 11. The movie subverts stereotypes
Travis Birkenstock, for instance, initially appears to be just a caricature of a lazy stoner. However, he is subsequently humanised to an extent, as his relationship with Tai develops and his sensitive side is highlighted. The movie's other characters are similarly well-drawn, thus ensuring surprises at every turn for the viewer and preventing it from turning into a soulless, one-dimensional satire.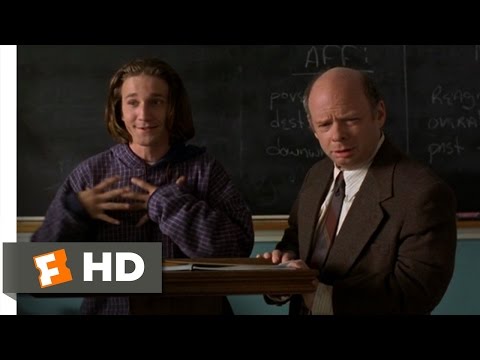 12. It created some terrible spinoffs
Hey, we never said all the reasons it is remembered to this day would be positive. The film's success for once didn't lead to an inevitably inferior sequel; however, it was followed by a series of largely forgotten books, in addition to a TV series, of which I watched one episode and then wished I hadn't.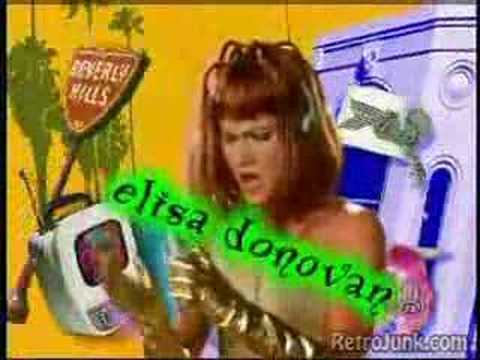 13. It gave a good name to chick flicks
The term 'chick flick' itself is highly problematic, but we won't go into that here. Suffice to say, for every ten New Year's Eve-type films that get made, there is the occasional movie that valiantly arrives just in time to rescue the genre's credibility. So if you are ever challenged to name one good chick flick, Clueless is a perfect case in point.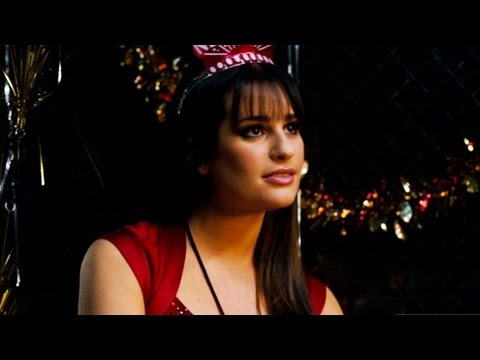 14. It's highly influential
For example, if there was no Clueless, there'd probably be no Mean Girls. And, perish the thought, if there was no Mean Girls, there'd be no Glen Coco and a dozen other priceless characters/catchphrases.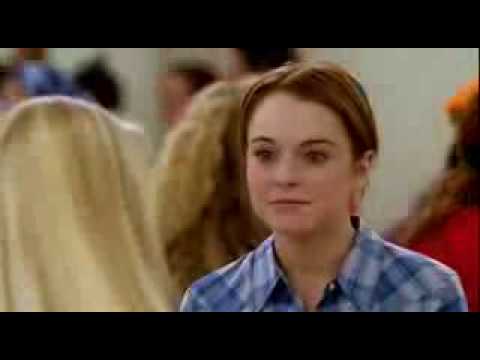 15. Brittany Murphy's tragic death adds an element of poignancy to re-watching the film
Most people will agree that Murphy sadly never reached her full potential as an actor, and Clueless was evidence of her talent. Playing the part of Tai, she perfected the balance, which the character requires, between the messed-up underprivileged kid and the sweet naïve young girl, somewhat oblivious to the ways of her wealthier counterparts.
16. It contains the perfect blend of the happy/sad trajectory
Dramedies, as they're sometimes referred to, are notoriously difficult to pull off. Invariably, the result is a film that's not quite funny enough to make you laugh and not quite sad enough to be moving. Clueless, with its combination of plastic surgery jokes ('my plastic surgeon doesn't want me doing any activity where balls fly at my nose') and lovable eccentrics (Wendell Hall), succeeds on both counts.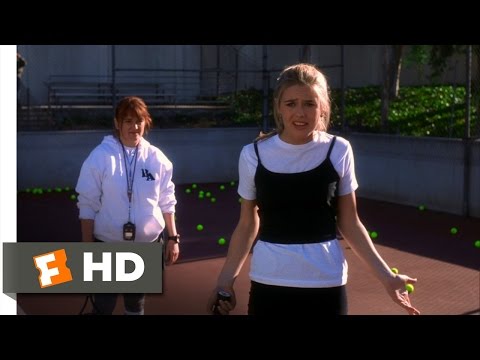 17. It was highly prescient and ahead of its time
Way before Ross O'Carroll Kelly was a thing, Clueless depicted an Americanised version of what some of the less enlightened and more vacuous South County Dublin inhabitants would ultimately become. What's that you say? It's ironic that the person writing this piece comes from that very background himself? As if!