Top Ten Reasons Beyoncé Is The Greatest
Posted January 31, 2013 by Emma Kelly in
Ramp Lists
This Sunday, the year's biggest sporting event will take place – the Super Bowl. This is extremely exciting news. Not because of the game itself, because, let's face it, there's way too much stopping and starting in American football; but because of the halftime show.
The halftime show is always the best part of the Super Bowl, even when it's someone shite like the Black Eyed Peas performing. But this year will see the most wondrous spectacle ever to grace wherever the hell they host the Super Bowl. Goddess of the world, Beyoncé, shall be taking to the world stage for the first time since she popped out Jay-Z's baba, and will make every other performer in the world look like an amateur and force them to give up their careers. In honour of this momentous occasion, Ramp.ie has compiled a list of all the reasons why Beyoncé is the queen of music, the world, and everything. Bow down to your ruler.
13. She's nice to her family
You can tell how lovely Beyoncé is from how nice she is to the Knowleses. She let her mother Tina dress Destiny's Child for years. Baby sis Solange supported DC on tour, as well as appearing in their video for 'Soldier'. Her dad Mathew even managed her for years (yes, she did fire him, but he also was apparently stealing money and cheated on Tina and had a secret love child, so that's ok because Bey is all about standing up for the ladies).
When Gwyneth Paltrow called her child Apple, we ridiculed her for months. When Victoria Beckham called her child Cruz, we scoffed that she'd chosen a Spanish girl's name for a boy. But Beyoncé calls her child Blue Ivy, and we don't bat an eyelid. Of course she can call her child that. SHE'S BEYONCÉ. And there's also the small fact that there is now a person on this earth that is half Beyoncé half Jigga, for which we are forever thankful.
When Jay-Z headlined Glastonbury, he was met with a bunch of stuck up naysayers, including Noel Gallagher bemoaning the fact that Glasto was no place for hip-hop or pop. Fast forward to his wifey headlining in 2011, and it was a completely different story. Beyoncé's show was a spectacle, jammed pack with hits, one that had every festivaller booty-shaking and shut up the critics.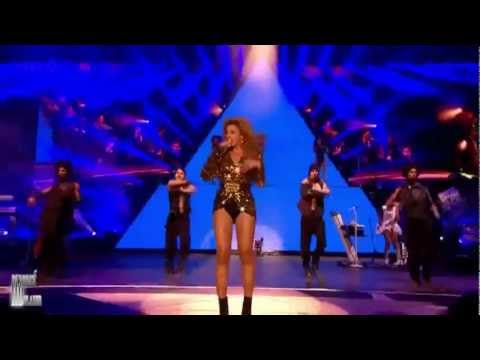 If you want a reason why Beyoncé isn't just another identikit pop princess, 'Countdown' is it. A mish-mash of dancehall, RnB, jazz and pop, it was not only a unique tune, but had a crazy video. Paying homage to everybody from Twiggy to Audrey Hepburn in Funny Face, the whole concept was worked on by Beyoncé, and she even did most of the choreography while pregnant. Can't see Jessie J pulling that off.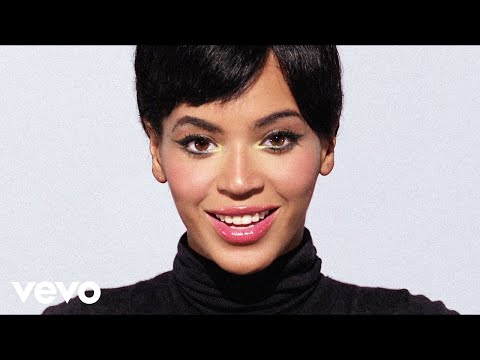 9. She is one half of the coolest couple in the world
Jay-Z once rapped, 'Me give my heart to a woman? Not for nothing, never happen, I be forever mackin". But Beyoncé managed to make him settle, and we are so happy they have. For such a high profile couple, we know very little about them. We've never seen pictures of their wedding, they never talk about their marriage in interviews; but that seems to make them even cooler. When you see photos of them laughing at basketball games, you get the impression that they genuinely love each other. Although they're probably laughing because they own the basketball team, and therefore, everyone in the room belongs to them too. 
Yes, we know Beyoncé for her songs that kick men where the sun don't shine (see reason no 2.), but she can sure do a good love song. 'Halo' is one of those soppy love songs that you're not afraid to admit liking. It featured in Lena Dunham's Girls, which means even the hipsters like it. Plus anytime Bey sings a love song, we know it's directed at Jay, which is heart-warming.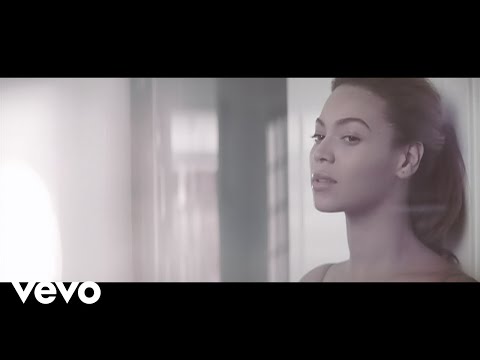 7. She's friends with President Obama
When the coolest man alive likes you, you know you're awesome.
6. Single Ladies (Put a Ring On It)
A video so good that even Kanye West felt it was worth everybody thinking he was a douchebag (back in the days before everyone knew he was a douchebag) to defend its honour. You've seen it so much now, in its original form and SNL parodies, that you've probably forgot how incredible it is. But it is style and coolness in one 3 minute package, and Kanye was right, Taylor Swift winning over it was ridiculous.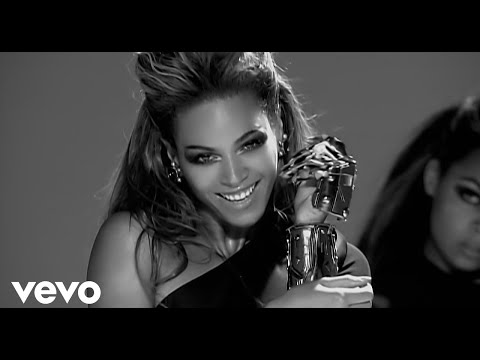 The song that started it all. Who knew that the girl from Destiny's Child would grow into the queen of the universe before we heard this song? It brought booty-shaking to a whole new level, so much so that you still can't play the song without some young one who's downed a naggin doing the 'oh oh' bit like she genuinely believes she starred in the video. But even without the video, nobody can deny that this is one of the best songs of the century so far. Just try not to feel happy when you hear the trumpets, we dare you.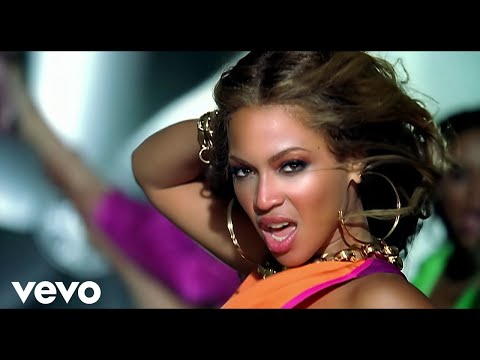 Look at her. Seriously, LOOK AT HER.
3. The entire Destiny's Child back catalogue
One of the best girl bands of the past twenty years. THE best, depending on your feelings on the Spice Girls. With an ever-changing line-up so ridiculous it could rival the Sugababes', Destiny's Child's songs still remain as relevant as they ever were. From the Beyoncé, Kelly plus two other girls era: 'Bills, Bills Bills', 'Bug a Boo', 'Say My Name', 'Jumpin' Jumpin'. From the best line-up, Beyoncé, Kelly and Michelle: 'Bootylicious', 'Independent Women', 'Survivor' and 'Soldier'. If you ever meet a person who doesn't have a Destiny's Child song on their iPod, don't be their friend. They're clearly disturbed.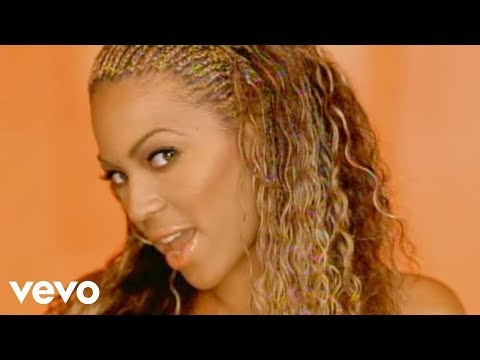 2. The female empowerment
If there's a woman to get you through a break-up, or to assure you that you don't need a man, it's Beyoncé. She has enough empowering tunes to fill an entire playlist to get you through that bottle of wine and tub of Ben and Jerry's, and on to your 'I am woman, here me roar' stage. Her best, in no particular order, include 'Irreplaceable', 'Single Ladies', 'Independent Women', 'Survivor', and 'Run the World (Girls)'. We bet you're feeling like you can take over the world just reading that list.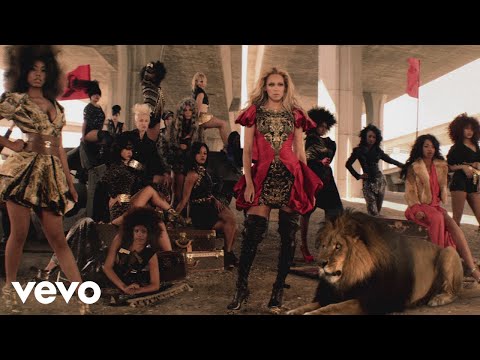 You could go on about her all day, but the fact is that Beyoncé is the best because she is Beyoncé. She's crazy rich and famous, yet we don't know that much about her. Even though we don't know that much about her, we all just want her to be happy. She's stunningly beautiful, yet not stick thin. She didn't sell Blue Ivy's baby pictures, she posted them to Tumblr. She still performs Destiny's Child songs on tour. A night out is not complete with a Beyoncé song. She is the fiercest lady in the world, and the queen of everything without even trying. We salute you, Ms Knowles.