Top Ten Alternative Love Songs
Posted February 7, 2013 by Emma Kelly in
Ramp Lists
It's hard out there for an indie in love. On one hand, you want to put on a love song in the background while you make your other half your speciality (spaghetti bolognese, obv), but on the other hand, if you have to put on Whitney Houston or Chris de Burgh you may stick your head in the oven a lá yer wan from An Triail.
Well, fear not, because the indie, rock, electro and rock n roll worlds are jammed with beautiful love songs that would defiantly face off with 'Bleeding Love' any day of the week. Here is Ramp.ie's pick of the bunch.
15. 'Tim, I Wish You Were Born a Girl' – Of Montreal
To kick things off, an ode to bromance. Lads, have you ever looked at your mate and just wished that there was a girl that encompassed all the qualities that he holds? That would sit around all day with you and make you food and sleep in late with you? Well, this is the song for you.
Key lyric: 'I'm not saying you can't be all these things for me / But it's just not the same because you're a man and so am I.'
14. 'I Will Follow You Into the Dark' – Death Cab for Cutie
The indie band championed by TV's most perfect 'geek' Seth Cohen, Death Cab for Cutie have always been a dab hand at the aul' love songs, although usually with a healthy dose of teen angst. However, 'I Will Follow You Into The Dark' is a more straightforward ditty, with Ben Gibbard promising his love that he will follow her through everything, even into death. Simple and sweet.
Key lyric: 'Love of mine some day you will die / But I'll be close behind'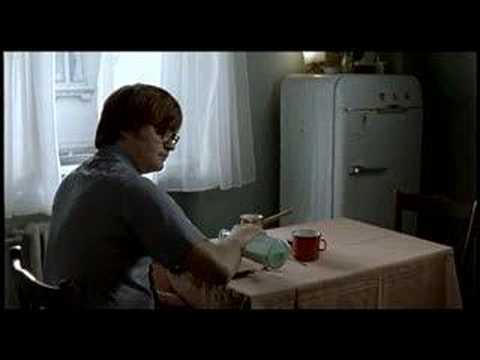 13. 'Such Great Heights' – The Postal Service
Who says songs have to be slow with a piano solo to be romantic? Electropop duo The Postal Service (and that's Death Cab's Ben Gibbard on vocals) gained cult exposure with this tune, which is the essence of young love. Who cares if you're a million miles away from each other? Obviously God hand-crafted the pair of you for each other. Preach, Ben (we'll ignore your failed marriage to Zooey Deschanel).
Key lyric: 'I'm thinking it's a sign / That the freckles in our eyes are mirror images / And when we kiss they're perfectly aligned'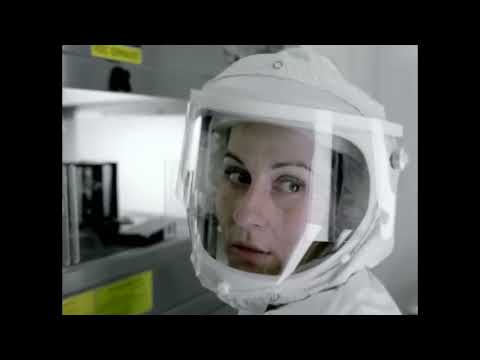 12. 'Fade Into You' – Mazzy Star
This '90s classic is an ode to that universal feeling of falling in love with an imperfect person. Hope Sandoval's vocals inject a rawness into the song that perfectly depicts the heartache of being head over heels for someone that doesn't understand how you are feeling.
Key lyric: 'I think it's strange you never knew'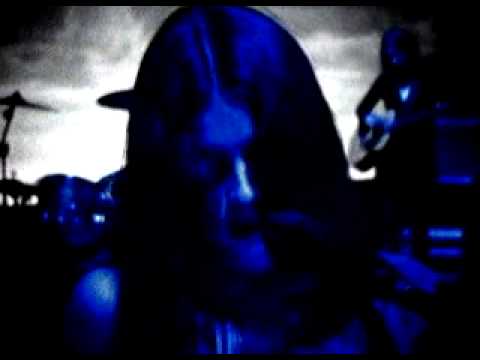 11. 'Do You Realize?' – Flaming Lips
Clarity truly comes after a massive hallucinogenic trip. We'd have never thought of Wayne Coyne as a romantic, but 'Do You Realize?' is actually a proper love song, with compliments and touching sentiment. But then he tells his loved one that everyone she knows is going to die, and we're right back in Flaming Lips territory.
Key lyric: 'Do you realize / that you have the most beautiful face'
10. 'Heartbeats' – The Knife
Many may prefer the acoustic José Gonzalez version off the Sony ad, but the original electropop version is miles better. A modern depiction of young love, where the two stars of the show are caught up in the highs of a drug-fuelled, brief, passionate affair.
Key lyric: 'We had a promise made / We were in love'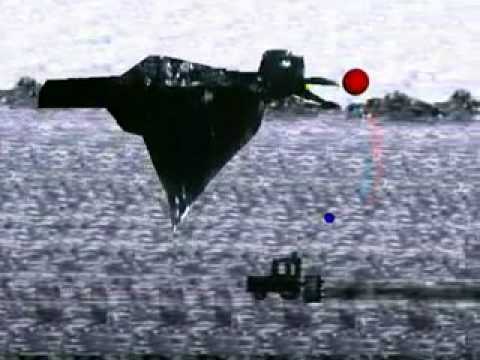 9. 'The Book of Love' – The Magnetic Fields
Ignore the Peter Gabriel version, and appreciate this truly beautiful song. The best song off their 1999 album of love songs that have nothing to do with love, 69 Love Songs, 'The Book of Love' explains how stupid and boring and confusing the concept of love actually is, but how wonderful it is to be in love with somebody all the same.
Key lyric: 'I love it when you give me things / And you, you ought to give me wedding rings'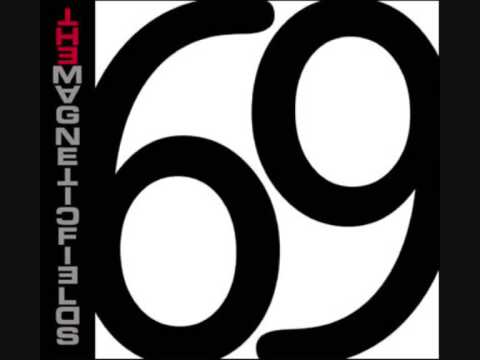 8. 'No One's Gonna Love You' – Band of Horses
Not all love songs are happy and joyous. Band of Horses' beautiful 'No One's Gonna Love You' is the essence of being hopelessly in love in a problematic relationship. Even though the relationship is tough, Benjamin Bridwell sings that his feelings for his love will never be exceeded by anyone.
Key lyric: 'And anything to make you smile / It is my better side of you to admire'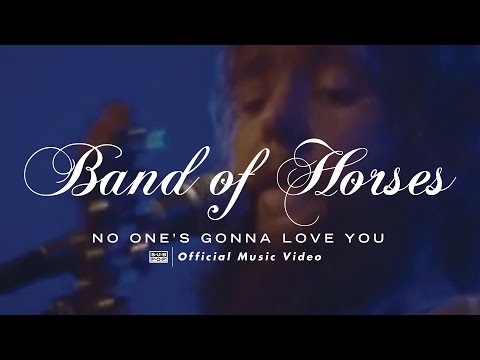 7. 'Home' – Edward Sharpe and the Magnetic Zeros
But then there are the love songs that are so happy that you can't sit down when listening to them. This monster summer hit from Edward Sharpe and the Magnetic Zeros, as well as being a foot-stomper, has some of the loveliest lyrics to serenade your other half with. It's not mushy or sentimental, but the chorus ('Home is wherever I'm with you') is a beautiful statement of love.
Key lyric: 'Alabama Arkansas / I do love my ma and pa / Not the way that I do love you'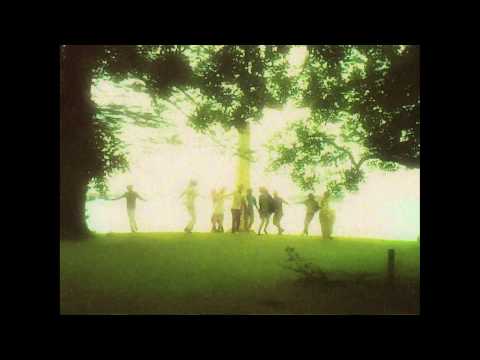 Amongst the 'woo-hoo's and the Cockney raps, Blur have come out with a fair deal of romance. 'Tender' is the most obvious of the bunch. One of the only songs on our lists that doubles as a festival anthem.
Key lyric: 'Love is the greatest thing'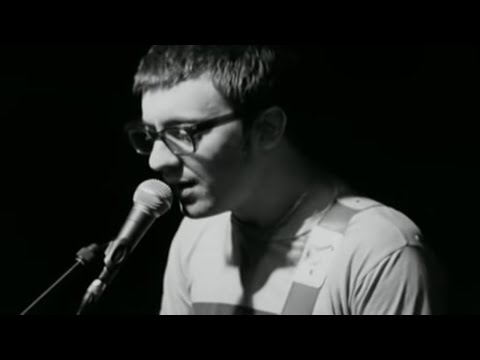 5. 'Everlong' – Foo Fighters
This is probably the other one that doubles a festival anthem. Everyone loves a love song that you can headbang to.
Key lyric: 'I wonder / When I sing along with you / If everything could ever feel this real forever / If anything could ever be this good again'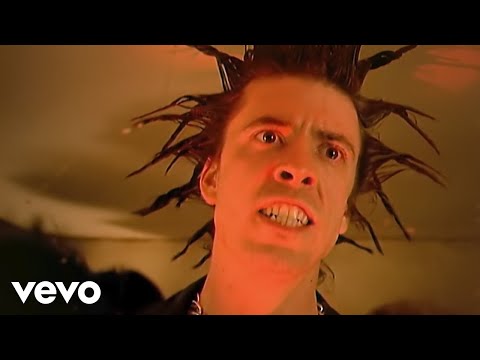 The Goths are the best at feeling emotion, so it's obvious that Robert Smith has come up with some of the finest love songs in the alt genre. Smith's distinctive vocal and the melancholy music may make you think that there is a negative underside to the song, but when you read the lyrics, this is a pretty straightforward love song – just with a touch of eyeliner.
Key lyric: 'Whatever words I say / I will always love you'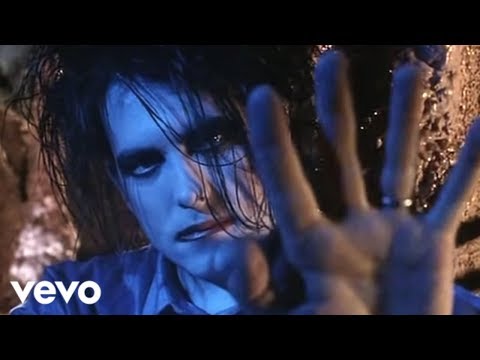 3. 'There Is A Light That Never Goes Out' – The Smiths
A less straightforward narrative comes from that romantic divil himself, Morrissey and co. Only The Smiths can provide us with a love song that features death by articulated lorry.
Key lyric: 'And if a double-decker bus / Crashes into us / To die by your side / Is such a heavenly way to die'
2. 'Maps' – Yeah Yeah Yeahs
Another emotionally-fuelled depiction of a crumbling relationship, but one that has become the quintessential indie love anthem. Lead singer Karen O has said that the tears she sheds in the video were actually real, and were a result of her boyfriend turning up late to the video shoot. Love hurts.
Key lyrics: 'They don't love you like I love you'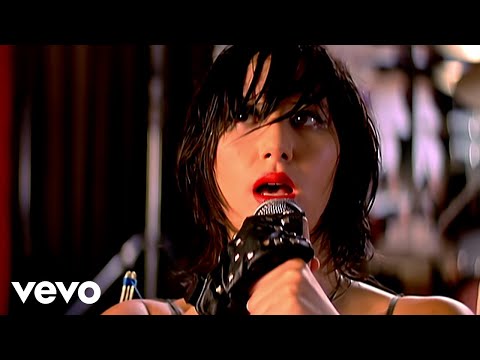 1. 'God Only Knows' – Beach Boys
And finally, one of the best love songs ever written, and it comes from one of the most innovative and influential rock bands of all time. Sweet, frank, to the point and utterly charming – a love song that you can adore and still hang onto your musical street cred. The perfect love story, really.
Key lyric: 'If you should ever leave me / Though life would still go on, believe me / The world could show nothing to me / So what good would livin' do me / God only knows what I'd be without you'