Top 16 Football Films For Non-football Fans
Posted April 23, 2013 by Justin McDaid in
Ramp Lists
Barber: See the match last night?
Us: Nah
Taxi driver: See the match last night?
Us: Nah
Co-worker: See the match last night?
Us: Nah
Barman: See the match last night?
Us: Nah
The more eagle-eyed among you may have spotted a trend. There was a time when we could expertly bluff our way through a conversation about football with a few vague, yet completely irrefutable phrases and observations: 'He's not a good reader of the game', 'He pulled it together in the second half' (someone always pulls it together in the second half), 'It was going that way alright', 'Ronaldo, aye, he's a wanker.' Nowadays we just can't be arsed. We're not monsters, though, here in the Ramp basement, so we've found some middle ground where we can all meet and happily chat about the game. It's a game of two halves after all. This is how it goes…
Football fan: See the match last night?
Us: Nah, but remember when Christy scored that penalty…'
So, get ready to hit Netflix and brush up lads, with our top sixteen football films for non-football fans.
Triumph over adversity – three words that can strike fear into any film fan. Jess is an Indian girl with mad skillz whose folks are none too impressed with her dreams of becoming a footballer. Kiera Knightley plays her teammate, Jules. Both of them fancy the coach, Joe. Uninteresting things ensue and families and friends row, but in the end Jess wipes Kiera Knightley's eye (KK's good with it) and nabs Joe, finds acceptance from her parents and jets off to America to play some soccer.
HOLD THE PHONE! It's a Sean Bean film where Sean Bean doesn't die. And that's a lesser Sean Bean film, for Sean Bean must die for a Sean Bean film to be considered a worthy entry in the Sean Bean canon. Sean Bean plays a footb… ah fuck it, who even cares; there's no noble death here. If anyone wants to film Roy Of The Rovers, though, Sean Bean is our first shout for Roy Race. But Race must die.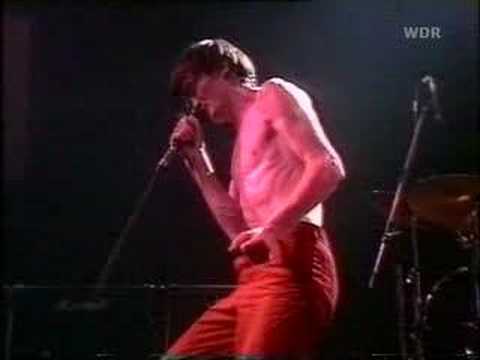 A Shaolin kung fu master attempts to bring the spiritual benefits of his art to the masses via the medium of football, putting together a team of his brothers to play against some other kick-ass jocks.  This is how people picture their own overhead bicycle kicks actually turning out.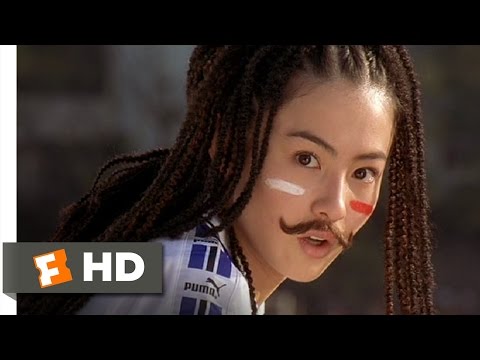 Before he showed up in Sons Of Anarchy playing the least convincing biker gang member in living memory, whassface turned up in this, playing the least convincing football hooligan ever. Elijah Wood is the naïve Yank who gets dragged into the West Ham firm's fun, and this is some well-dressed fun it has to be said. Nowhere near as much hilarity as Danny Dyer's effort below, but a noble effort nonetheless. Come on you GSE!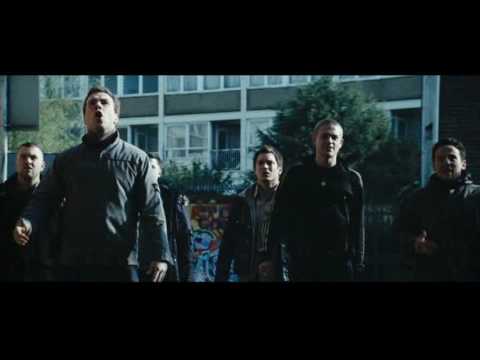 12. Mike Bassett: England Manager
When the England manager has a heart attack, Division One manager Mike Bassett is given the title. For the non-football fan, this is the equivalent of the treasurer of the local pigeon fanciers club taking over as Taoiseach of Dublin Zoo. Jim Royle plays Bassett. Profanity ensues.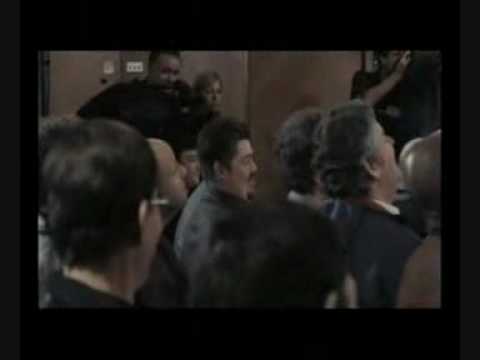 Real-life ex-footballer Vinnie Jones is the 'Mean Machine' of the title, a former England captain imprisoned for assaulting two policemen. The inevitable follows and we are treated to a grudge match between the prisoners and the guards. Vinnie's character has a history of match-fixing, so when the guards are getting their arses handed to them the warden attempts to blackmail him into throwing the game. If this seems like a quality piece of filmmaking so far, allow us to interject… Danny Dyer is in it.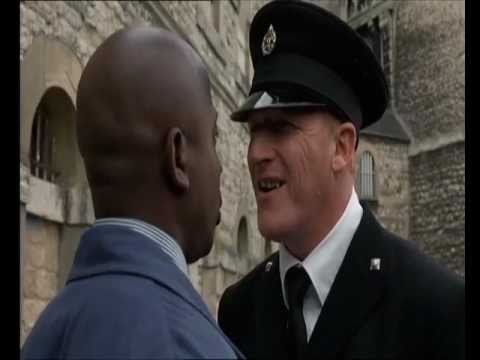 Against the backdrop of the Irish team's Italia '90 World Cup campaign, BFF's Bimbo and Larry team up to sell fish'n'chips from the chip van Bimbo buys with his redundancy money. In the third of Roddy Doyle's Barrytown Trilogy novels to be filmed, Bimbo and Larry's friendship takes a battering (LOL) before they eventually shrug off their respective shoulder chips and get rid of that fucking van. Footie fans, allow yourselves a moment to reminisce about David O'Leary, Packie, and Après Match. The rest of you, read on.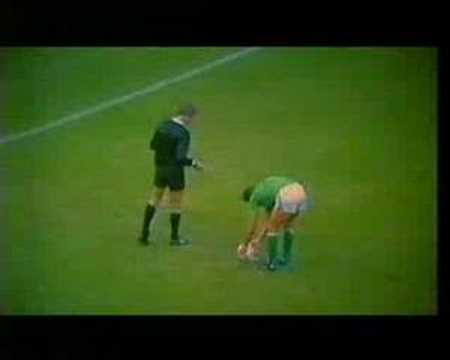 Bish bosh me old china, this ridiculous pile of cobblers stars all round geezer Danny Dyer, instantly elevating it to top comedy on the list. Danny plays Tommy, a Chelsea supporting weekend warrior 'oo loves a good old ruck with his stereotype mates. You don't need us to tell you it all goes Pete Tong; some Berkeley Hunts get their crusty breads kicked in, others get nicked by the filth, others end up brown bread. This is less rumination on the inner workings of a fraternal organisation, than a Danny Dyer masterclass in Danny Dyer.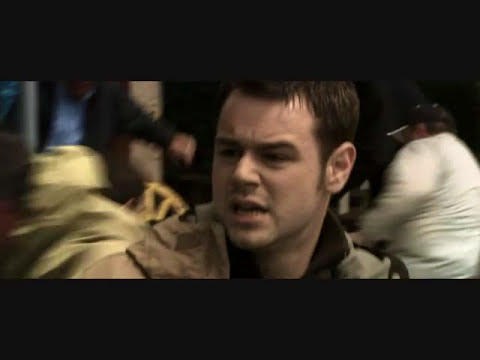 It's got your man Mr Darcy from the BBC in it. In that adaptation of Jane Austin's novel, he loved Elizabeth Bennet. In this adaptation of Nick Hornby's novel, he loves the Arse.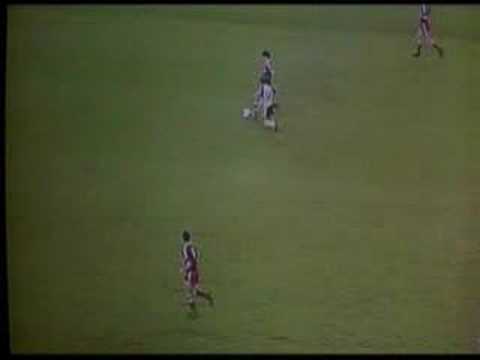 Kes competes with Escape To Victory (and wins) for the best onscreen game of football ever filmed. Brian Glover plays Mr Sugden, the PE teacher with delusions of Bobby Charlton who relentlessly breaks our hero Billy's balls. Kes is a sad fuckin' film, man, when all is said and done. We would gladly trade the lives of ten Sean Beans for one kestrel, but life doesn't work that way and neither does film. This match is the light relief amongst the gloom – a grown man knocking lumps out of wee lads on the school pitch. We all had one PE teacher like this.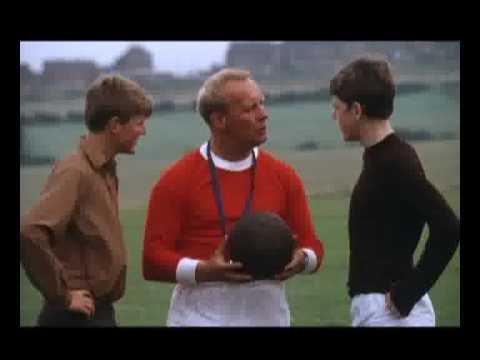 An all rounder, Christy stopped shots with his head, and scored penos with his foot. They had to keep the shots low you see, the good sheets would have been destroyed.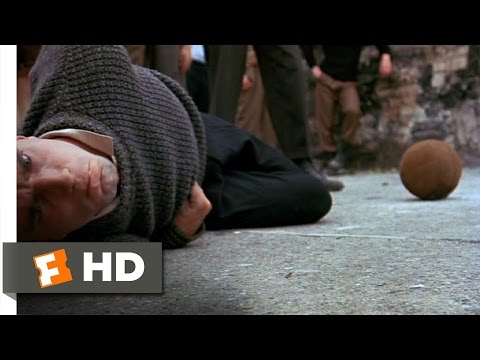 I haven't felt that good since Archie Gemmill scored against Holland in 1978!
Even those who don't know the first thing about the game know Archie Gemmill, thanks to Irvine Welsh. Trainspotting opens with a five-a-side match that snappily introduces us to the personalities of our main protagonists through their pitch antics. Sick Boy is a sneaky hashin' bastard. Begbie is a dirty hashin' bastard and doesn't care who knows it. Spud is clean useless. Tommy is solid and dependable. Renton is spaced out. Rents later goes round to visit Tommy and borrows his 100 Great Goals video, having surreptitiously swapped the video for a homemade sex tape of Tommy and Lizzy. That former video features the very Gemmill strike that the Rent Boy references after the first shag in ages. 'Here git tae fuck, Trainspottin's no aboot fitba ya wee radge' we hear you protest. Mibbe no, but its goat enough ey they noads tae the game tae git oan oor fuckin' list ya doss cunt.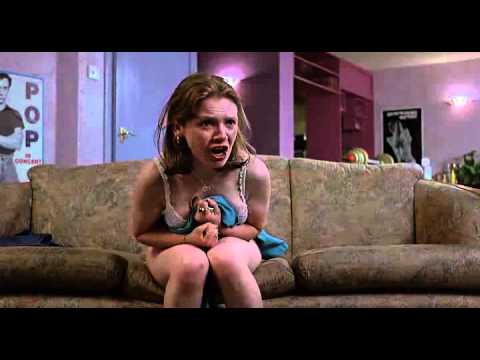 Are you two slags gonna bitch all night 'cos we got a train to catch, okay?
All the ingredients are here for a cracker – Jim McDonald from Coronation Street is in it so he is, and Mickey Pearce from Only Fools & Horses, and Chalky from Quadrophenia looking all Ace Face-y, and Gary Oldman's here too. Oldman plays Firm leader Bex ('Confucius say "man who bottles out gets bottled in", know wharra mean?'), who wants the rival firms to unite in advance of a forthcoming ruck with some tooled-up Dutch hardnuts. Queue some top-class baiting, sniping and all round acting the maggot as the rival bosses engage in being silly-billies (Chalky's lads get their jollies by trashing Bex's crew's motors and spraying blue paint on their Y-fronts in the changing room while they play football. What's even more bizarre is that Bex's team have their undercrackers already laid out. Is that a thing, football guys?). A loose cannon, but a visionary, was top boy Bex. (Note use of past tense. Bollocks to your spoilers, it was 24 years ago you slags)
You have to trust your teammates, always. If not, we are lost.
This is the second entry for Ken Loach in our list, and when he's not killing kestrels he's focusing his ire on honest working folk. Interspersed with footage of Cantona's finest moments with Manchester United, the film focuses on the mental breakdown of postman Eric. Eric's a sound head, his teenage sons are arseholes, his estranged wife is back on the scene, and on top of it all he's got Eric Cantona spouting philosophy at him. Eric is losing his mind and Cantona's sitting up in his bedroom drinking the guy's wine and smoking his gear, being all cool and refined, like the last thing you want to see when you're in the pits. At one point Cantona waxes lyrical on his own pass to Dennis Irwin against Spurs, 'like an offering, to the great god of football', and even if you couldn't give a shite about Irwin scoring against Spurs, it's hard not to get swept up in the moment. Then he pulls out a fucking trumpet and starts playing. That's the way he works though, Cantona, ('I am not a man. I am Cantona)', and before long postman Eric has taken back control of his house, his life and his marbles.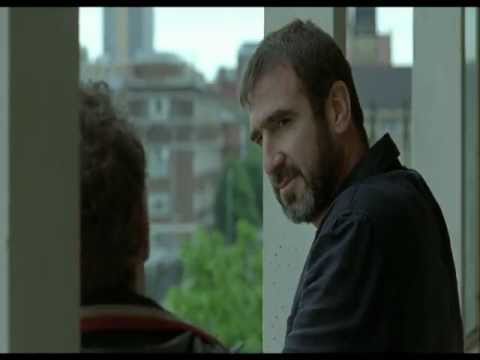 Two coppers go undercover to infiltrate the fictional Shadwell F.C. firm to get a handle on the top dogs. Thug life proves addictive, though, and the Old Bill become more Shadwell than the real hooligans. It's a gritty business this, and ID is the best entry in the football hooliganism oeuvre, bringing us along on the exhilaration of the victories and the inevitable fallout.
Not only is Escape To Victory the greatest football film, it's the greatest war film, the greatest triumph over adversity film, the greatest bromance, the greatest spy film, the greatest 'up yours Nazis!' film, and fuck it, we're calling it… it's the greatest Stallone film. It's Stallone at his persistent, charming best. Rocky has raw talent. Rambo knows his beans when it comes to carnage. John Spartan travels through time, kinda. Hatch? Hatch can't play football to save his life but finagles his way on to the Allied POW's football team as a trainer. He then engages in some reluctant espionage and becomes instrumental in the half-time escape plan that is to take place during the exhibition match between the prisoners and the Germans. The match officials are the dirtiest bastards ever to don the shorts of officialdom and despite the odds and goals stacked against them, the Allies forego the half-time escape to return to the pitch and outskill the Germans – Ossie Ardiles' overhead flick, Hatch in goals saving everything (he pulled it together in the second half), Pelé simply being Pelé. If every football match went like this we'd all be watching.