Top 12 Fictional Irish Towns
Posted March 5, 2013 by Justin McDaid in
Ramp Lists
What's so great about towns anyway? Well, towns are like cities, only smaller, and kind of like villages, only bigger. Towns are the social manifestation of The Goldilocks Effect – big enough to ensure that getting barred from the local isn't the end of the world, but small enough that you still know everybody's business ("Sure didn't I meet him in the chemist. Zantac and Gaviscon, and him not even near the top shelf these days"). So enamoured are people by towns, and not nearly content enough with living in and visiting them, we have felt compelled to invent fictional ones to monitor the comings and goings of their denizens. We've here at Ramp.ie have gathered the very best from our own crop for your delectation, so grab yourself a bowl of porridge and relax, with our twelve Top 10 Fictional Irish Towns…
12. Tyrellin – Breakfast On Pluto
And I said 'What about Breakfast On Pluto?' / She said 'I think I remember the film. Is that the one with the guy from Atonement?' / And I said 'No, that's James McAvoy'
Breakfast On Pluto had the other guy – Cillian Murphy – playing a transgender Patrick/Kitten, abandoned as a child by his mother in the small border town of Tyrellin. Tyrellin can't hold Kitten, though: she goes on the run with a glam rock band, falls foul of the IRA, makes it to London where more shit happens, and eventually returns to Tyrellin. The good folk of Tyrellin duly fire bomb the gaff Kitten and her preggers unmarried mate are staying in – down with that sort of thing, etc. – so back to London they go. Scarleh for Tyrellin.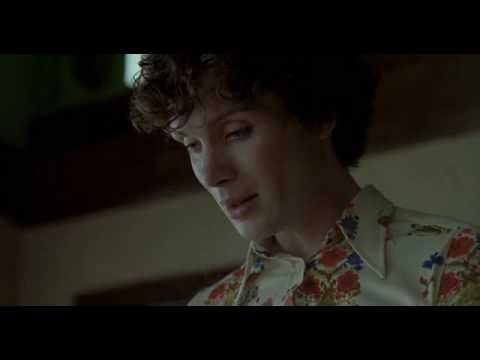 11. Kirrary – Ryan's Daughter
Set in the Dingle village of Kirarry, Ryan's Daughter centred on an unsuccessful World War I scheme by the Brits to hollow out Fungi the dolphin for use as a single occupant submarine. The IRB found out about this plot and stuffed Fungi full of dynamite, thus scuttling him as a vessel of espionage. The scars from this astonishing act of patriotism are visible on Fungi's back to this day. The idea was loosely recycled with more success in Octopussy, albeit with a crocodile.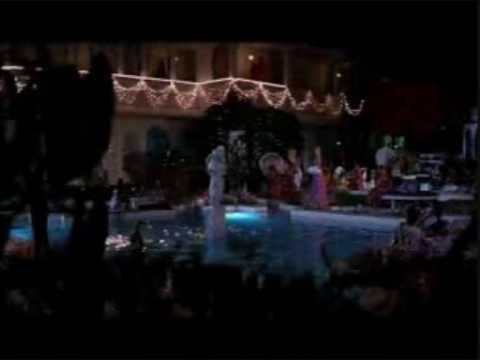 10. Ballydung – A Scare At Bedtime
Home to Ballydung Manor – one-time asylum and dwelling place of those purveyors of good bad taste, Podge and Rodge – the town has at least one establishment that we know of called The Stickett Inn. Head for County Ring, turn off at the Ballywank bypass and proceed with caution.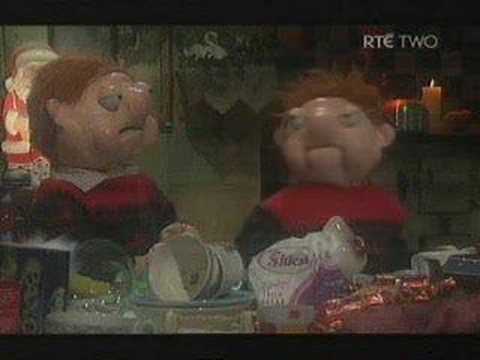 9. Ros Na Rún – Ros Na Rún
The jewel in the crown of TG4, Ros na Rún is as close to neo-realism as Irish drama gets. The viewer could almost taste the disinfectant in the bar and the silage in the air as the inhabitants conducted their soap-opera shenanigans as gaeilge. Bhí said ag marcaíocht, bhí said ag togáíl drugaí, bhí said ag dúnmharú a chéile… bhí an ait lán do scannal.
8. Killinaskully – Killinaskully
Killinaskully is a rural town where an alarming number of inhabitants resemble Pat Shortt. Like all the best towns the inhabitants share a rivalry, in this case with the nearby town of Bally (file alongside Shelbyville; Eagleton; Rugged Island; Carrickdowse), and spend most of their time getting up to broad capers in a less sophisticated Last Of The Summer Wine fashion. Unless you're feeble in the mind or a non-functioning alcoholic we wouldn't bother stopping in Jacksie's bar, even for a pink Snack.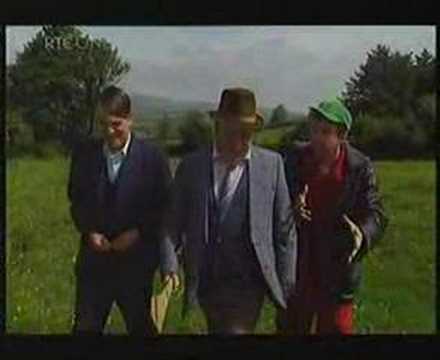 7. Barrytown – The Barrytown Trilogy
HP Lovecraft had Arkham. Stephen King has Castle Rock. Terry Pratchett has Ankh-Morpork. Roddy Doyle has Barrytown. What have they all got in common? Yes smartarse, they're all authors. But what have the towns all got in common? They're all figments of the authors' imaginations (while Ankh-Morpork may seem a million fantastical miles away from Dublin the fundamentals are the same; both are distinguished by a dirty oul river). From the blue-eyed soul of The Commitments to Sharon's insemination by Georgie 'Fuckin' Burgess in The Snapper, to Jimmy Sr. and Bimbo's unemployment woes in The Van, we lived with the Rabbite clan in this fictional Northside borough throughout Doyle's Barrytown trilogy. Sure you would never know it wasn't a real bleedin' place. A1 Sharon.

6. Ballykissangel – Ballykissangel
Assumpta, we assume, must be the Irish translation for 'snarky sexpot'. An Irish pub landlady and an English priest – who would have thought those two cats would hit it off? Long story short, the sexual tension was electric, and Father Peter was game ball for leaving the priesthood. The big man upstairs had other plans for this treacherous absconder though, and killed Assumpta with a faulty fuse box. Colin Farrell pops up in this too, but in no scene is he in the nip with a woman and a cat simultaneously. Don't pretend you don't know what we're talking about. BallyK wasn't the worst of spots now to be fair, and those barflies in the pub were a bit of craic. Imagine how sickened they were when an Englishman wiped their eye after them putting in the hours at that bar.
5. Ballydowse – War Of The Buttons
'A soldier will fight long and hard for a bit of coloured ribbon' – Napoleon Bonaparte
This war was about more than bits of ribbon. This was about more, even, than buttons. Cited by Liam Gallagher as the best Irish film he's ever seen, War Of The Buttons centred around the rivalry between the young inhabitants of the towns of Ballydowse and Carrickdowse. Fergus and the Ballydowse gang are our heroes – apart from that turncoat Reilly – while the Carricks are led by the fearsome Geronimo. Fergus is shit out of luck most of the time, but he's a natural leader and a much respected ideas man. We'd stand by his side for any rock throwing fight, against the Carricks or any other tosspots that thought they were better than Ballydowse.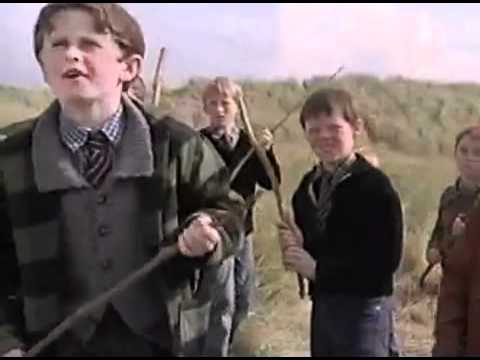 4. Craggy Island – Father Ted
If Tarkovsky were to have imagined a sitcom landscape, then Craggy Island would have been it. He didn't though, did he; Graham Linehan and Arthur Matthews did. Craggy Island is a bleak and hostile environment, not mentioned on any map. Is it even a town? Well, it has its own newspaper, and a couple of pubs, and a shop. There are even a few noteworthy tourist attractions in the Magic Road and The Holy Stone of Clonrichert. There's a cinema and an annual carnival. If all that doesn't add up to a town to you then why don't you just fuck off over to Rugged Island.
Tír na nÓg – the land of eternal youth. Sounds like paradise right? Wrong! Tír na nÓg is the Irish mythological equivalent of Oxegen. You travel there on a magical metal horse and spend an ethereal time with magnificent creatures, shielded from the gaze of the uninitiated. Time is relative, the world left behind but a distant memory… but when Monday morning comes it's time to leave the campsite and return to normality. Yes, the novelty is okay for a while, but you miss your bed, and your plug sockets, and your peace. While you've reclined in a blissful Groundhog Day imbibing ambrosia (Bucky), time has soldiered relentlessly on. Oisín appreciated the transient beauty of stagnation and came back to join his rightful demographic, the original weekend warrior with the worst case of Fear ever documented.
2. Carrigstown – Fair City
The year is 1989. The Guildford Four have been released from prison after 14 years. Rain Man has definitely won Best Picture at the Oscars. Salvador Dalí has died, and the world has lost one more genius. The capacity of the human mind and soul to create surrealist art lives on though, and in a little hamlet called Donnybrook on the east coast of Ireland, scriptwriters would have us believe that people actually chose to put down roots in Carrigstown, the location of RTE's brand new soap. Fast forward to the present day… McCoy's – shite then, shite now. Phelan's was grand for a bit of scandal when Eunice worked behind the counter. It's a shite Spar now. And The Bistro, the place atmosphere went to die – shitehole. We did enjoy that time when Barry killed yer one in his gaff and covered her with a tea towel though.
For a generation of Irish people, Glenroe meant one thing: you've either just had your bath, or you're about to have your bath. Yes, Sunday night was bath night. Sunday night was Where In The World night. Above all, Sunday night was Glenroe night. No-one really knew what was going on in Glenroe for the most part – Sunday nights revolved around finagling that few extra minutes of 'staying up' under the guise of feigning interest in the news, or some show or other. Dallas, we're looking at you. It was only later that we started to take an interest. Miley, we loved. And that catchphrase… go on, say it now, out loud. Biddy was an unfortunate name for any woman, Teasy a hilarious one. Fidelmas everywhere remain tainted with the stigma of Fidelma riding Miley (much like Sharons everywhere have to live with one of their own having rode Georgie 'Fuckin' Burgess). There may have been a farm involved, and a few other characters and scenarios. There was definitely a tractor.
a scare at bedtime
,
ballydung
,
ballykissangel
,
barrytown
,
Breakfast on Pluto
,
carrigstown
,
Colin Farrell
,
craggy island
,
Fair City
,
Father Ted
,
featured
,
fungi
,
Glenroe
,
ho lovecraft
,
killinaskully
,
kirrary
,
podge & rodge
,
Roddy Doyle
,
Ros Na Rún
,
rugged island
,
ryan's daughter
,
Stephen King
,
terry pratchett
,
TG4
,
the committments
,
The Snapper
,
the van
,
Tír na nÓg
,
tyrellin
,
war of the buttons
About the Author
Justin McDaid
Justin is a writer for www.goldenplec.com and www.cockandbulltv.com