Ramp Randoms: Twelve Reasons Mondays Are Brilliant
Yeah, yeah. It's Monday. Mondays are terrible. Mondays make everyone crotchety, cranky, crabby and oh-so-boring in the drab homogeny of their distaste. WE KNOW.
However, we here at Ramp.ie consider it our duty to serve you the week sunny side up. Even when we don't mean a word of it. We're hypocritical, but be honest: do you care when we get the job done?
So here's what you need today: twelve reasons Monday is actually brilliant.
1. No more shitty weekend telly
Weekend telly is appalling because TV execs believe that only children and ould wans stay in watching the box, which is why we get The X Factor and The Late, Late Show and crap like that. Of course, it's true that in these trying economic times no one can afford to leave the gaff for entertainment purposes unless they're heading to Lidl for cheap lager and mysterious biscuits…
… but TV hasn't caught up with our new fandangled social landscape. Ergo, all the good telly is saved for the beginning of the working week. Everyone likes good telly. Get in our belly, telly.
2. Your hangover is gone
All that reasonably-priced lager means that Sundays are often marked by hangover for those of us afflicted by Obnoxious YOLO Disease. And while it's nice to be able to eat a dirty fry, then curl up on the couch for the day with the Sunday Times and a selection of brainless comedy movies, you know what's even nicer? Having no hangover! That's why Monday trumps Sunday every time, unless you're at either extreme of the social drinking scale. In which case congratulations/cop on.
3. 'Blue Monday' – New Order
We guess it's not a rule that you can only listen to this New Order classic on Mondays. You know, if you like being a scrappy mess of a person.
4. It's a bank holiday!
Unless it isn't. In which case, proceed to point five.
5. 'Monday Morning' – Pulp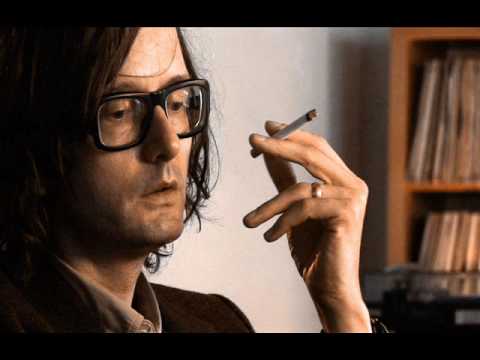 Jarvis understands you. It's a rare day when you're not heartened by Jarvis Cocker's being so soulfully attuned to the insignificance of your existence.
6. The kids are in school
Granted, that's not necessarily something you notice if you work in an office, unless you get stuck in the little angels' traffic jams. However, if you keep irregular hours, are unemployed, or work at home, this is the best thing ever. No smallies smudging the French doors. No teenagers conducting expansive mating rituals in the park. Bliss. Unless you're a teacher. In which case, proceed to point seven.
7. Weekend sca from your colleagues
Dymphna did Damien. Charlie cheated on Chesney. Aaron got arrested. Niall lost his jumper in the discotheque. All sorts of weekend-fresh gossip from the mouths of your fellow degenerates, to be chewed as cud by the watercooler or wherever it is you layabouts hang out.
8. 'Manic Monday' – The Bangles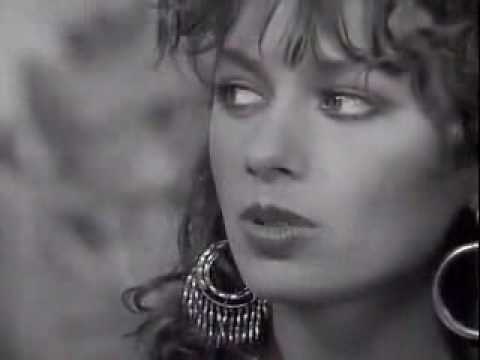 Yes, it's a cliché, but so is your tiresome whinging, and at the very least Susanna Hoffs had the decency to be good-looking. Mind you…
9. …You look snappy
You meant to spend the weekend doing your nails, shopping in town and having photogenic lunch dates with some girlfriends you cut out of a Danone billboard, but what actually happened is you spent the weekend catching whiffs of your own underarms, in a pair of pyjamas so threadbare it could double as fetish gear. But now you're back in the office, and you've washed your hair, and you're wearing a suit, and your shoes are all polished and you're marching about the place like the cast of The West Wing. You dapper bastard.
10. Twitter's alive!
Twitter is shitter at weekends, because at weekends many people go back to their fun-filled exotic lives joyriding dolphins or making outsider art by pressing their impressive genitalia against bevelled glass and getting their avante-garde boyfriends to photograph the results or something. But look! It's Monday, everyone's desperate for distraction, and so the glorious backbiting, sideswiping and full frontal assaults (via Twitpic) begin anew.
11. 'Monday Morning 5.19′ – Rialto
No one remembers Britpop sadgasm band Rialto, which is super distressing because they were kind of great. Here's their biggest song which you can listen to because it's all about Mondays and because you're probably having a better Monday than they are, because no one remembers them. Boo!
12. Friday's a step closer to the grave
By the time Friday comes, you'll have lost another four whole days of your finite time on this earth. Who needs Friday? Stop wishing your life away, cretins.
Well, we think that ended on a high note.