The 14 Best Eurovision Entries
If you hadn't noticed kids, it's May, and that means only one thing- it's nearly time for the bloody Eurovision! Whether you admit it or not, the Eurovision Song Contest has a special place in everybody's hearts. You may like it because there's always one country that manages to sneak in a offensive band name or song title (see last year's Austrian entry 'Trackshittaz'); or because we always give the English entry a maximum of six points when they give us twelve; or it's the only competition other than GAA that we actually excel in. This year, the spiky heads of Jedward have been replaced by Ryan Dolan, Bonnie Tyler has tagged in for Engelbert Humperdinck, and Zlatan Ibrahmovic is for some reason part of the show's opening segment. We're not entirely sure Eurovision history will be made in 2013, but we'll always have some absolute gems to look back on. So stop bitching to your Ma about how we'll never win because of the Eastern bloc ganging up against us and take a trip down bonkers memory lane.
14. Domenico Modungo – Nel Blu Dipinto Di Blu
Yeah, we had no clue this was a Eurovision entry either. But back in 1958, Italy entered this little ditty. You probably know it by its unofficial title 'Volaire!' and it featuring on everything from Dean Martin albums to the soundtrack of the Lizzie McGuire Movie. (Don't pretend you haven't seen it.) Modungo only came third, but his song has had a much longer lasting impression.
12. Ruslana – Wild Dances
If every song improves tenfold by having an accompanying dance, it improves like… twentyfold when it looks like a musical version of Xena: Warrior Princess. If you can't bring out the leather and the fire at the Eurovision, sure when can you? Ukraine won with this song in 2004, so there's obviously a fair few people in the weird Venn diagram of Eurovision lovers/leather fetishists.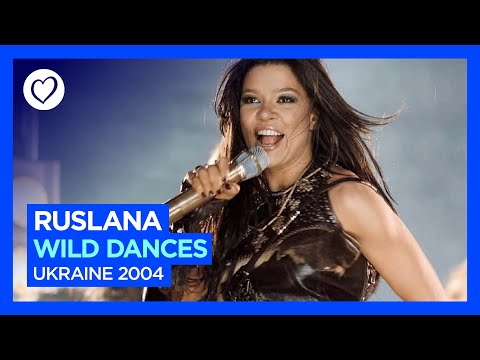 7. Lordi – Hard Rock Hallelujah
For anyone who calls the Eurovision cheesy and pop-centric, remember that in 2006, Finland won with a heavy metal band with full face prosthetics. With enough pyrotechnics to rival a Rammstein gig, Lordi won by a landslide, and even won the praise of Terry Wogan. We knew he was a closet metal fan.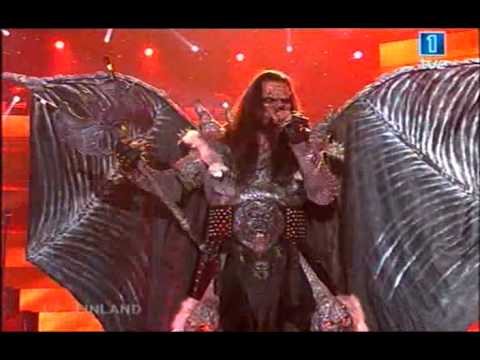 6. Paul Harrington and Charlie McGettigan – Rock n Roll Kids
The year was 1994, and Ireland thought these lads had been chosen so Ireland wouldn't win, proving that Father Ted is actually completely based on fact. Nevertheless, this lovely ballad that's perfect for singing at the end of a drinking session won and continued Ireland's reign as Eurovision overlords.
4. Dana International – Diva
The Eurovision is not only great Saturday night TV, but is miles ahead of the game in terms of equality. In 1998, Dana International became the first (and so far, only) transgender artist to win the contest with this ridiculously catchy number. The entry was so controversial that she had to be escorted everywhere by police during the contest. But Dana International is badass, so she couldn't care less. Haters gon' hate.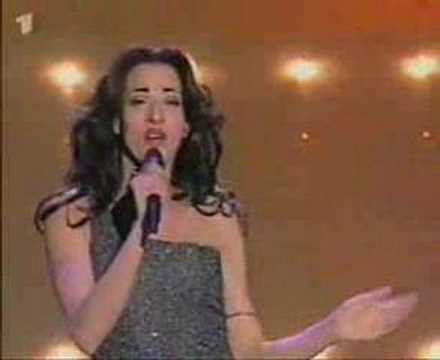 1. ABBA – Waterloo
If there's a reason for the Eurovision to stay around forever, it's that it can produce classics like this. In 1974, four sparkly Swedes won the contest with this song, and thus introduced Europe and the world to the pop phenomenon that was ABBA. Try and think of a world without ABBA. No wait, don't, it's too upsetting. So thank you Eurovision. Thank you for giving us the chance to see Pierce Brosnan sound like a bag of cats being murdered on screen.