10 Musical Side Projects That Are Worth A Listen
Posted May 30, 2013 by David Sheehan in
Ramp Lists
A recent review of Ian McCulloch's latest release in The Ticket, stated "Credible front-people of rock-bands rarely, if ever, transcend their original appeal or influence – they're always associated with that act…".
This is, in the main, true. Few artists – front-men or otherwise – have managed to escape the clutches of their original band (assuming this band had some level of success) and eclipse that success in their own right. Sure, plenty have gone on to successful careers once they left their band-buddies behind, but few can say they have truly shaken off the shadow of their previous work. While the likes of Dave Grohl has enjoyed huge – and somewhat bewildering – success with Foo Fighters, The Foos aren't worthy of polishing the plinth of Nirvana in the  hall of rock legends. Other examples include Liam Gallagher and…er…Brian McFadden.
However, even if all the various side/solo-projects haven't always consistently delivered the goods, many have produced the occasional gem that made the new departure worthwhile. Leaving aside Bressie, here are ten of the best from artists better known for their work in another line-up.
10. John Squire
Artist? The Seahorses (John Squire)
Track? Love is the Law
Better known from? The Stone Roses, silly.
Upon the break-up of The Stone Roses, guitar-tist John Squire took time out from randomly throwing paint at canvas to form The Seahorses. The band released just the one album, to fairly mixed reviews. Nevertheless, Love is the Law was a creditable – if unmistakably late-90s – effort, and reached number 3  in the UK charts.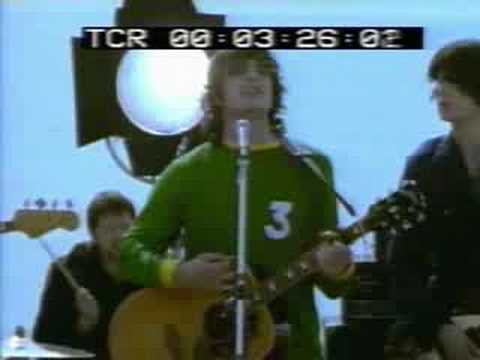 7. Mick Jones
Artist? Big Audio Dymanite (Mick Jones)
Track? E=MC2
Better known from? The Clash
Jones' first big hit away from The Clash, reaching number 11 in the UK charts, E=MC2′s subject matter is the work of film director Nicolas Roeg, and mixes clips from his films throughout the track. Impossibly catchy.
6. Bernard Butler
Artist? Bernard Butler
Track? Stay
Better known from? Suede
Having departed Suede in less than amicable circumstances, Butler collaborated to great effect with David McAlmont, before releasing his own solo album People Move On (subtle eh?) in 1998. The lead single, Stay, hinted at a great career sans Brett Anderson and co. It never really happened, but a track like Stay justifies the venture. Butler has since turned his hand to producing albums for Duke Special and Duffy among many others.
5. Tom DeLonge
Artist? Angels and Airwaves (Tom DeLonge)
Track? The Adventure
Better known from? Blink 182
Taking time out from Blink 182 in 2005, Tom DeLonge formed Angels and Airwaves along with several other well-known artists from other bands – namely David Kennedy (Box Car Racer), Ryan Sinn (The Distillers) and Adam Willard (The Offspring). Their debut single, The Adventure, features DeLonge on a spacecraft looking thoughtfully into the middle-distance (© Nicky Byrne). Luckily, he then remembers his lines and bounds over to the mic. As uplifting a track as you could wish to hear…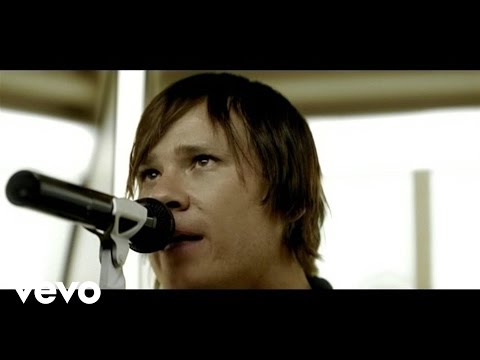 4. The Power Station
Band? The Power Station (Robert Palmer, Tony Thompson, John Taylor, Andy Taylor)
Song? Some Like It Hot
Better known from? Duran Duran, Chic
As demonstrated by Angels and Airwaves higher up this list, there's always been a place in music for the occasional supergroup. Some have enjoyed success, many make one album and disappear back to where they came from. The Power Station fall very much into the latter category, but it's hard to top this big chunk of 80′s cheese.
3. Velvet Revolver
Band? Velvet Revolver (Scott Weiland, Slash, Duff McKagan, Matt Sorum)
Song? Slither
Better known from? Stone Temple Pilots, Guns N' Roses
You've gotta admire Slash, Duff and Matt's optimism. Having parted ways with one volatile frontman, they decide to form a new band with and even more volatile one. A fascinating
documentary
 (well worth a watch) followed the trio's struggles to find the right man for their new band in 2003. Eventually they settled on Scott Weiland, formerly of
Stone Temple Pilots.
Needless to say,
it didn't end well
, but that didn't stop VR scooping a 2005 Grammy for
Slither.
2. Ian Brown
Artist? Ian Brown
Track? My Star
Better known from? The Stone Roses
It would be remiss of me to include a track from John Squire without doing the same for the far more prolific Ian Brown. Brown has released numerous tracks worthy of a mention, but it's hard to look beyond the song that began his solo career 15 years ago.
1. Morrissey
Artist? Morrissey
Track? Suedehead
Better known from? The Smiths
For all his excellence with The Smiths, Mozza's solo career has been patchier than a room painted in the dark. However, it's crowning glory is undoubtedly Suedehead, which arguably surpasses anything he did with Johnny Marr. Featuring one of the most memorable – yet unheralded – intros ever, it is simply sublime.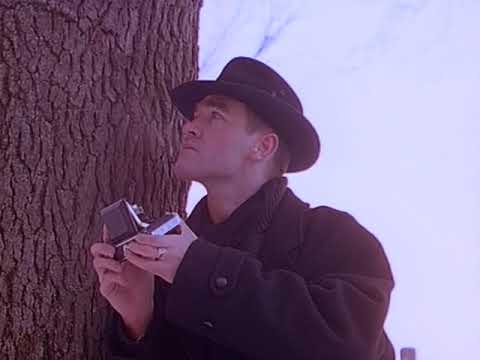 Any other tracks worth a mention? Be sure to let us know…