Lifestyle: How To Be French (On A Budget)
Posted April 18, 2013 by Sascha O'Toole in
Lifestyle
What's not to love about French culture? It's all about good wine, rich food, a beautiful language, and an appreciation for the good life. Lets face it, the French are pretty cool.
Unfortunately, we can't all be French. We can, however, bring France to us. No, not like the bould Charlie Haughey, with his imported French shirts. Instead, here are our ten tips for feeding your inner Francophile… on a budget!
1. 
Rent or borrow a French film (the Alliance Francaise library has a good selection) and get yourself a nice glass of French wine to go with it.
2.
 Pick up a baguette and some cheese (may we suggest Brie?) and head to the park for a picnic, or as the French call it, un pique-nique. If you're feeling really fancy, pick up one or two Ladurée macarons (note: macaron, NOT macaroon) from Brown Thomas for dessert. Grab some Orangina from the Chez Max Epicerie and you're sorted.
3.
 Head to D2, Harcourt St on Mondays at 6.30pm for Frenglish, a meet-up group dedicated to improving your conversation skills. You pay €5 for a language speed-dating session with some native French speakers who need to practice their English. At each table, you'll speak French for 5 minutes and English for 5 minutes before moving on. Whatever your level of French, from beginner to fluent, all are welcome. Bar food is provided and who knows, you might make some new French friends!
4.
 Head to your nearest department store/Boots and douse yourself in samples of Chanel No.5 eau de parfum, then leg it before someone tries to sell it to you.
5.
 Find a nice cafe with outdoor seating, man up and order a strong espresso. Sit outside sipping it like a trendy French mofo.
6.
 In place of pints in the pub, find a nice wine bar (for example the French Paradox in Ballsbridge) to 'aller prendre un verre' with some friends.
7.
 Treat yourself to some French onion soup for lunch at Chez Max. Go on, you're worth the €5.90, and so is this soup.
8. 
Stick on some Édith Piaf via YouTube, maybe even sing along a bit. Make sure no one is around though. Cringe.
9.
 Make yourself a Croque Madame – the most delicious sandwich ever to come out of France. Not just your average ham and cheese sandwich. Here's Jamie Oliver's take on it.
10.
 Give yourself a challenge in the kitchen and try your hand at boeuf bourguignon – here's a recipe from the Guardian.
If you still need convincing that anyone can be French, check out how Flight of the Conchords managed to capture the essence of France without really being able to speak any French: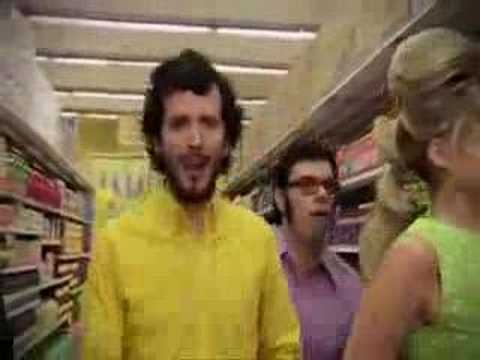 Allez-y!