Food: An Open Letter to Ireland's Deli Workers
Friends, Comrades, Brothers, Sisters,
I was once just like you. For three and a half years, I dragged myself out of bed every weekend at stupid o'clock – tired, hungover, generally confused by life – and donned my black, worn, polyester apron.
There was nothing pretty about working in a deli. It was tough, overheated and sticky. Customers were jerks. I no longer have any feeling left in the tips of my fingers. I had to make large quantities of chicken and bacon mix at 7am while nursing a hangover. On more than one occasion I felt I would scream if I had to make up yet another chicken roll. Seriously, Public, if only you knew what was in that 'chicken'…
My point is I understand that working in a deli is not the most pleasant of jobs, but as someone who stood on the far side of the hot counter, I also know that there is no excuse for having zero pride in your work.
It's been six years since I hung up my Centra apron for the last time and I can count on one hand the number of decent sandwiches I've purchased from delis since then.
Contrary to popular belief, sandwich making is a skill. A skill that very few Dublin deli workers have cared to learn. And so I am here to bestow my knowledge on you all in the hope that I'll actually be able to buy a ham and cheese toastie in the near future without having an anger-induced stroke.
1. Butter
Butter is not, in fact, a carb. Therefore, shoveling it on in vast amounts is a no-no. Butter is just supposed to moisten the bread ever so slightly – it's not supposed to be dominant taste. Unless the person ordered a butter sandwich. Obviously.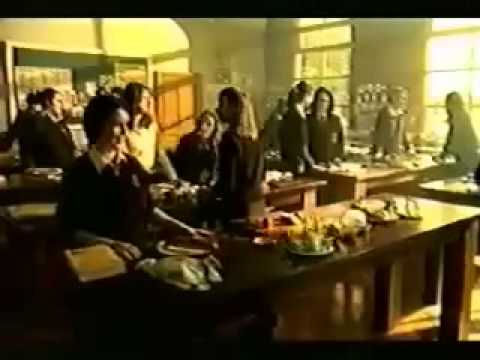 Butter. Teachers are mad for it, but the rest of us are grand, thanks.
2. Less is More
I applaud your kindness as you squash as much as you possibly can into that baguette, but I beg you to stop. An over-packed roll or sandwich is stressful. You can't eat it happily. What happens is  the customer takes a bite and ends up with a lap-full of coleslaw and half a lettuce stuck to their face. They also won't be able to taste any of it properly. Like you would in general cooking, sandwich fillings must be balanced.
3. Sauce
This is one that really irks me. Do not heap coleslaw or squidge ketchup onto the top of a filled roll. It's messy and annoying and the taste overpowers the fillings. Spread it on over the butter layer or directly onto the bread before you start adding the main ingredients. I shouldn't even have to say that. *head slap*
4. Control the Mess
Some ingredients are messier than others. Grated cheese, shredded lettuce, stuffing – these are the food stuffs that will ruin a person's outfit/day/life. If you're making a sandwich, place these ingredients directly onto the slices of bread where the butter/sauce can hold them in place. Try to centre them slightly, so they won't fall off the edge. If it's a baguette, place them into the roll first so the other ingredients can pack them down.
5. The Toastie
Toasties are also known as 'melts'. Maybe you didn't know this and that's why the basic concept of a toastie escaped you. The cheese should be melted. Not warmed. Not gently heated. But melted. Hot melted, oozing cheese. Biting into what you think is a ham and cheese toastie to be greeted by lukewarm grated cheese is a traumatic experience and one that could easily send a person into a blind rage. And newsflash; the cheese closest to the edges of the sandwich is going to melt first, so check the middle before you wrap it up.
6: The Hot Counter
Do you like eating shriveled, greying fried eggs? Of course you don't and neither does anyone else. It might be a little easier on you if you cook all the sausages, rashers, etc you're going to need during the day first thing in the morning, but they're going to taste like crap within an hour. Considering the crazy prices delis are charging, the least you can do is ensure the customer is getting decent food. Apply some logic and work out a batch system for cooking hot counter items throughout the day. And always – ALWAYS – try to cook to eggs as close to fresh as possible. Wars have been waged for less than a lack of runny yolk.
7. Judge Not
Everyone's food preferences are different. If someone wants a fried egg sandwich with cucumber, olives, tikka chicken, salmon and mustard, make their damn sandwich the way they want it and keep your opinions and facial expressions to yourself. Or at least wait until they leave and then make fun of them with a fellow deli worker, like a nice person.
These are just a few of the very basic skills you should have to work in a deli. Please, PLEASE, heed me.
Yours in good faith,
Deli Yoda