Games: 10 Picks from E3 2013
It's that time of the year once more, when Microsoft, Sony, Nintendo, plus a whole host of publishers, third party developers and indies get together to show off their wares for the next twelve months and beyond. This year's expo is arguably the most exciting in a long time, a coming out party for the games of the next generation with the spotlight firmly planted on Xbox One and PlayStation 4. Maybe the biggest and most important news to come out of the conference wasn't even game specific but rather regards the general policies and philosophies of this new hardware. Even so, there were a ton of promising games either announced for the first time or drilled into in more detail, that are more than worth getting excited about. Here's ten picks to look out for later this year and going into 2014.
Metal Gear Solid V: The Phantom Pain
Sure, we've known about Metal Gear Solid V for quite some time now. It's presence at the show wasn't a surprise in the slightest. But that didn't make its excellent new trailer any less of a thrill, Kojima and this team reinforcing their position as masters of cinematics. For the most part it looks stunning and the general tone seems to be much more mature and concerned with exploring themes of a more volatile nature than in the past. One would hope that the series' trademark cheek still manages to rear its head every now and then without clashing. The more open nature of the gameplay scenarios presented seem like it will allow for a greater degree of experimentation and choice in how a player might approach each situation. Jack Bauer as the new voice of Snake is sounding like it was a very wise choice indeed.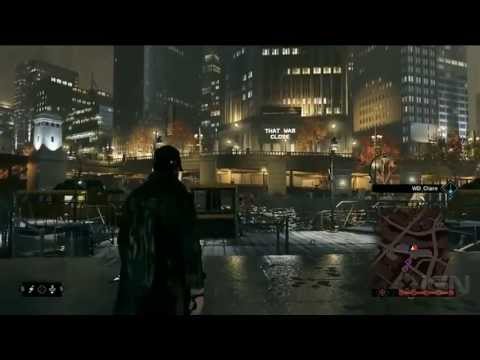 Last year's E3 was deeply unsatisfying. We knew it would be another year before the next generation would really kick and yet still, many were tired of seeing the same old hardware we'd be familiar with for nearly a decade, their limits beginning to be stretched beyond reason. It was out of this context that Watch Dogs emerged as a surprise ending for Ubisoft's presentation and went on to steal the show, with a cool contemporary concept that oozed graphical polish clearly beyond the capabilities of the current generation. Since then it's been eagerly anticipated and it seems as though such hype is justified, with another solid gameplay demo. It is somewhat disappointing that the game strays into typical third person action shooter territory more often than maybe it needs to but considering Watch Dogs is being positioned at this early stage as Ubisoft's next mega franchise, it would be unreasonable to expect something less conventional.
Tom Clancy's The Division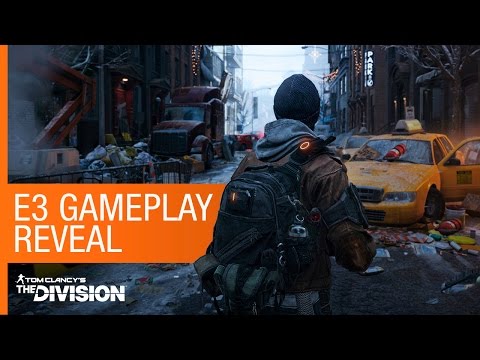 Having seen the reaction to Watch Dogs, it's pretty obvious that The Division was placed at the end of the conference in an effort to replicate the same reaction. That didn't happen (it couldn't, by virtue of the presence of so many other next gen titles) but it was undeniably impressive. It's shockingly similar, thematically, to Watch Dogs also taking place in a near future technologically dangerous, half dystopia. An interesting mixture of third person action and RPG levelling should set it apart. There might be some sort of survival aspect too, the demo showing the player collecting water bottles in a ruined metropolis which would further distinguish it in a crowded genre. And again, just like Watch Dogs last year, it ended with the camera pulling out to reveal the presence of other real players in the same environment, the single/multiplayer convergence seemingly this year's bow.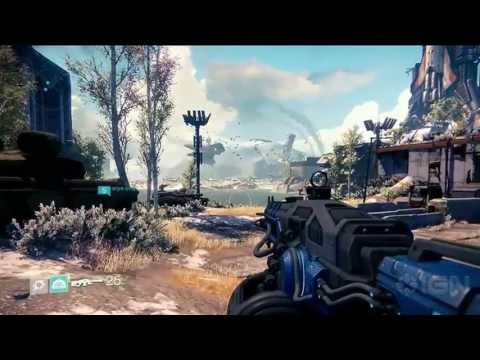 Destiny was officially revealed several months back at an event organised by Bungie on their home turf but it left many feeling cold, not because they were disappointed with what they saw from the Halo creators but because they didn't see anything in the first place. Such memories became very distant indeed during the Sony press conference, which featured the gameplay debut of this large scale sci-fi shooter. It appears to take the wonderful sandbox combat puzzles that defined the Halo series and combines them with both large scale public battles and persistent character building and the loot of action RPGs. It's a tantalising prospect. Bungie are remaining tight lipped and haven't dived much further into how all these systems will work together and how the larger world of the game will be presented and explored by the player but they've done enough to remind us why they're  such a revered studio and to make us desperately want to see more.
If Destiny is a natural evolution of Halo under a different name and set in a different universe, then TitanFall can be regarded as very much a similar progression expect with Call of Duty instead. This is a massive console exclusive for Microsoft, coming from Respawn Entertainment, composed primarily of ex Infinity Ward staff. Judging from the demo given, this is a hybrid of mech and infantry combat as we've never seen it; fast, fluid, and frantic. And guess what? It's yet another title aiming to mix and blur the lines between single and multiplayer although, as is the case with pretty every game attempting this, how such a system might work is very much unclear the moment.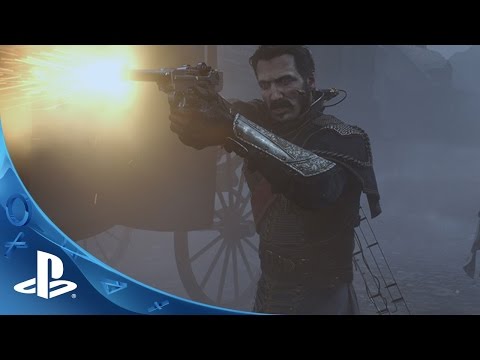 The only new first party exclusive unveiled at Sony's press event, The Order: 1886 made its mark on the show with a stunning in-engine trailer that straddled the line between pre-rendered CGI and real time. It's currently unclear exactly what type of the game The Order: 1886 is but its high tech steampunk world combined with its technical prowess and Santa Monica Studio's involvement make it a potentially very hot prospect for PS4 owners next year.
Hotline Miami 2: Wrong Number
At the time of writing, Hotline Miami 2 is confirmed to be present at the show but seems to be embargoed for a few more weeks, meaning unless any information leaks out, we'll have to wait a little longer to get the low-down on the sequel of one of 2012′s best games. The mere fact that it exists is reason enough to justify its place on this list.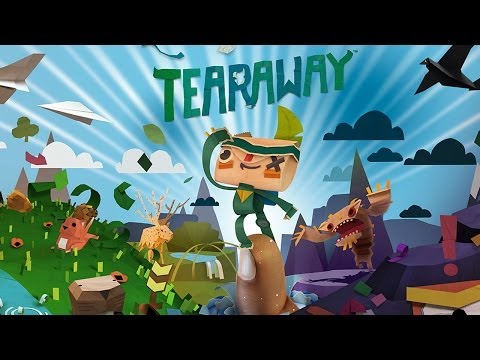 Undoubtedly the PS Vita's most promising prospect, Tearaway from LittleBigPlanet developer Media Molecule, seems to be taking advantage of the system's unique capabilities like no other title so far. Its paper-craft world is strikingly different from a visual perspective and brimming with charm while its gameplay mechanics revolve around platforming puzzle solving in such a way as to make full use of both front and back touch and the Vita's camera. Media Molecule are able to innovate like so very few other developers and their talents look like they'll translate effortlessly to the portable space, potentially serving as a saving grace for a piece of hardware that has struggled to find its footing.
Batman Arkham Origins: Blackgate
Arkham Asylum was one of the most pleasant surprises of the generation. Arkham City built upon a rock solid foundation and expanded the scope in a logical direction. Arkham Origins, disappointly, seems like a case of squabbling to fit in one final entry before the close of the generation, its existence questionable and its feature set so far, looking very unsurprised. Thankfully, that isn't the only Batman action on offer this year, with the portable Blackgate for 3Ds and Vita taking a fresher, 2D approach on the ideas that established its console relatives as a prime franchise. We still don't know a whole lot about Blackgate other than that it takes nods from both Metroid and Castlevania while at the same time, retaining the near flawless combat system that made the original Arkham entry such a hit. At the moment, it has some rough edges but there's plenty of time for polishing before release later this year.
Super Smash Bros. Wii U and 3DS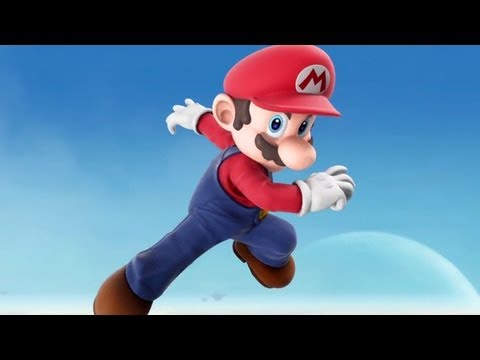 Nintendo needed to come out swinging with original IP and bold new directions for existing franchises but did neither of those. They did however unveil the latest entry in the Super Smash Brothers franchise and for somehow the first time, showed off a handheld version which will presumably accompany the console release next year. The usual stars showed up, along with newcomers Mega Man, the villager from Animal Crossing, and the Wii Fit Trainer (yes, really). It's highly likely that we won't see many or even any reforms with this edition but the fact that Smash Bros. is relatively young, a once in a generation event allows it some leeway from the criticism that Nintendo simply recycle the same templates over and over again with only the most minute of changes.
What caught your attention at this year's show?
3ds
,
Batman
,
Bungie
,
destiny
,
e3 2013
,
hotline miami 2
,
InDesign
,
media molecule
,
metal gear solid phantom pain
,
Microsoft
,
next gen
,
Nintendo
,
playstation 4
,
PS3
,
ps4
,
respawn
,
Sony
,
super smash bros
,
tearaway
,
the division
,
the order 1886
,
titanfall
,
video games
,
Watch Dogs
,
Wii U
,
Xbox 360
,
xbox one
About the Author
Niall Gosker
He can believe it's not butter. When not being overly picky about his choice of toast spread, Niall can usually be found rewatching 24 yet again.