Top Ten Best Video Game Soundtracks Of The Generation
There might just be an ounce of truth in the idea that video game soundtracks have become more derivative and less memorable as technological limitations have been lifted, with companies often lazily churning out 'bombastic action movie score #4931′ rather than making something specific and tailored.
But it is still a generalisation. There are still great original scores being produced, scores that make a game feel complete and often define its personality, scores that innovate and push boundaries. This long generation has produced many a great original soundtrack and with it due to come to a close later this year (alright, technically it already has, but the Wii-U isn't exactly on the bleeding edge of technology), now is an apt time to look back at the best of the bunch. Here's Ramp.ie's  fourteen Top Ten Best Video Game Soundtracks of the (7th) Generation.
14. PixelJunk Eden (2008) – Baiyon
Independent musician Baiyon not only composed the PixelJunk Eden soundtrack, he designed the game's distinctive visual style, so it should come as no surprise that the minimalistic two gel together so well. His downbeat electronica may be overly repetitive for some, but it succeeds in immersing the player in Eden's colourful, two-dimensional world, and in helping them reach the Zen-like concentration needed to overcome the game's challenges. Hypnotic.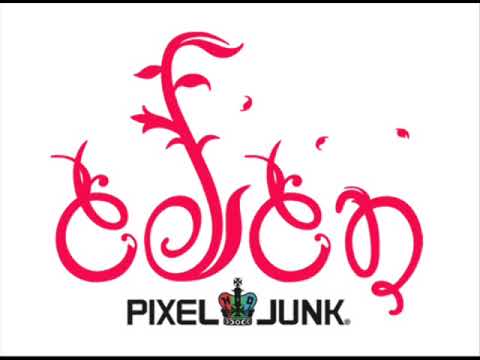 13. Journey (2012) – Austin Wintory 
One of the very few video game soundtracks that has the honour of being recognised by a mainstream music awards, Austin Wintory's score deservedly earned itself a Grammy nomination. It's one of the more traditional entries on this list, firmly in the orchestral realm, but still manages to distinguish itself. It's just so gentle and tender and is the perfect sidekick to complement Journey's utterly spectacular sweeping vistas. It makes sense that a game of Journey's staggering visual splendour has a soundtrack every bit its equal.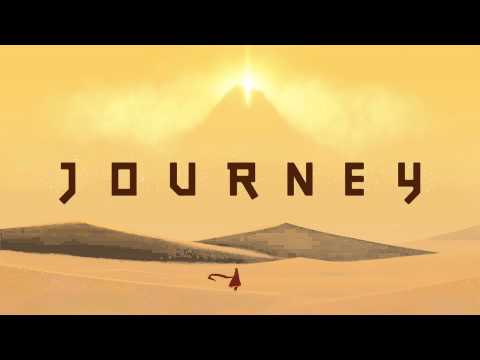 12. Bastion (2011)  - Darren Korb
Supergiant Games' debut effort Bastion is unusual in that before it even came out, a lot of the attention it was getting focused on the game's audio design. It has a reactive narrator, who tells the story based on what the player is doing and gives a greater context to the world. It's a shame that this admittedly great feature almost overshadowed the accompanying soundtrack, which is just as innovative. Korb combines country instrumentation with more traditional acoustic guitar and electronic influences, resulting in a odd but enthralling sound. Even more unusual, several of the songs have sung lyrics, a rarity in most video game OSTs (for more on that, see here). They slot right in and don't feel out of place, so much so that it would be hard to imagine the game without them.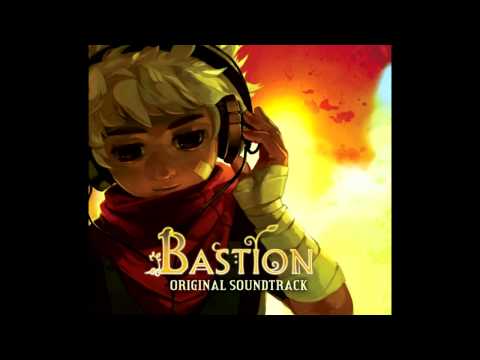 11. LittleBigPlanet (2008) – Mat Clark, Kenneth Young, and Various
Positively bursting with joy, LittleBigPlanet's sounds are an eclectic mix of widely differing genres, matching the game's overall universal, almost Nintendo-like 'for everybody' appeal. There's a 50-50 split between originally composed music by Mat Clark and Kenneth Young and licenced tunes from numerous artists around the globe. The choice of licensed music is astounding, each one so perfectly matched in tone to their corresponding level. It's the original compositions that truly shine though, each one made even more impressive by their dynamically altering layers of audio depending on where and what the player is doing. LittleBigPlanet demonstrated a level of creative genius in every single area, not least of all its music. Try listening to 'The Gardens Theme' without grinning ear to ear like a moron.
10. Hotline Miami (2012) – Various
A blood soaked, neon tinted '80s disco massacre. That sentence is the foundation of every elementHotline Miami's delightfully perverse identity was built upon. Unquestionably one of most stylish games of the generation, it owes a great deal of its swagger to the retro electro soundtrack, a throwback to a period of swirling synthesizers and deep bass beats. It introduced a genre to an entirely new audience, a genre whose lack of exposure and publicity had kept it undeservedly low-profile.
9. Super Meat Boy (2010) – Danny Baranowsky
One of the finest platformers of the generation and perhaps of all time, Super Meat Boy has a similarly great soundtrack to go with it. Danny Baranowsky mixed a retro style with modern instrumentation to produce the songs that drove players through the game's gruelling, masochistic levels. Super Meat Boy very much succeeds in evoking a sense of nostalgia in its design, while still feeling new. The soundtrack is the same, taking old-school game audio philosophy and catapulting into the modern day, with the best possible results one could imagine.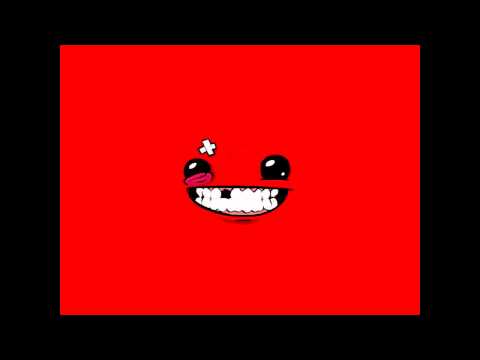 8. Persona 4 Golden (2013) – Shōji Meguro
Ok, so technically Persona 4 is a PlayStation 2 game. However, the recent Vita re-release thankfully allows it entry onto this list. Persona 4 Golden might just be the best JPRG of the last decade and the last best hope for a genre that has completely stagnated. It defies many of the genre's conventions, creating something genuinely original in the process. This is most apparent in the soundtrack, a bizarre and unexpected collection of upbeat J-pop, haunting piano, trippy electronica, and headbanging rock. Somehow, it all not only works, but is honestly amazing. The hilariously inept pronunciation of the lyrics by clearly non-native English speakers only adds to the charm. It's fitting that a game as batshit crazy as Persona 4 would have a soundtrack as equally as rich in pure nonsense. Undoubtedly one of the most unusual and, consequently, memorable original video game soundtracks of all time.
7. The Elder Scrolls IV: Oblivion (2006) – Jeremy Soule
Jeremy Soule has given us two wonderful soundtracks this generation. While Skyrim may be the superior game, Oblivion's score emerges as the better of the two. There's plenty of rousing battle themes but they're merely a supplement to its true gems, the location and time-specific atmosphere pieces. They are very traditional but that doesn't lessen their impact. The real triumph of Oblivion (and, for that matter, Skyrim) is that players are immersed in its grand, beautifully-realised landscapes. Neither title would have succeeded in that without the work of Soule.
6. Minecraft (2011) – c418
Minecraft is all about imagination. Transferring the ideas from head to reality, a virtual, blocky, pixelated reality, in this case. C418′s soundtrack is creativity fuel, its own originality inevitably rubbing off on the player and sparking ideas of their own. It's soothing and often isn't what one might traditionally classify as music but its ambient tangents come and go with such subtlety that both elements mesh together to make something special.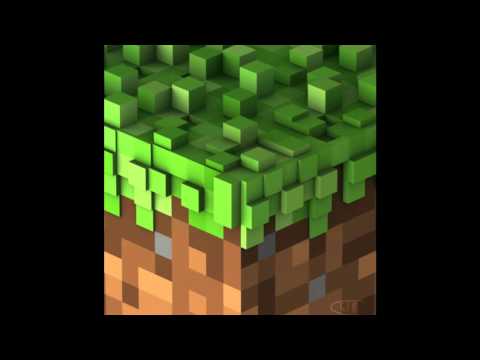 5. Portal 2 (2011) – Mike Morasky, Kelly Baily, and Jonathan Coulton 
Mike Morasky's primary goal in composing the majority of Portal 2′s soundtrack was to evoke the sounds of 'an old future through a new lens'. He accomplished just that. The game's monstrous fifty-track-plus score fluctuates between hardcore, grimy retro futuristic electro that sounds almost derived from the dial-up tone of the 56k days, and more sparse and sombre tracks reflecting the isolation and loneliness of the protagonist. Jonathan Coulton returned with another great closing track, and even The National pitched in with an original piece of their own.
4. Mass Effect (2007) – Jack Wall
Taking inspiration from Vangelis' iconic Blade Runner score, Mass Effect's original soundtrack was instrumental in establishing the hard science fiction atmosphere Bioware went for, and ultimately so successfully invoked. Jack Wall opted for a terrific combination of typical orchestral fare with dark, thick synths. As the series moved away from its classic sci-fi roots towards something distinctly more bombastic in nature, so too did it shift into more generic auditory territory. This does however have the positive side effect of underlining, by sheer contrast, just how tremendous Wall's scoring of the first entry really was.
3. Flower (2009) – Vincent Diamante
Flower remains a game of striking individuality. The player assumes control of the wind and through that manipulates incredibly beautiful natural landscapes in an effort to rejuvenate and re-spread plant wildlife. A game of such stunning grace and elegance needed a soundtrack of equal quality. It got that, and then some. Flower is an experience difficult to put into words but perhaps its most remarkable accomplishment is how, through means of digital entertainment, it successfully conveys the remarkable essence of the world around us, and in doing so, taps into a portion of the human psyche few games ever have. Without Diamante's score, that simply wouldn't have been possible.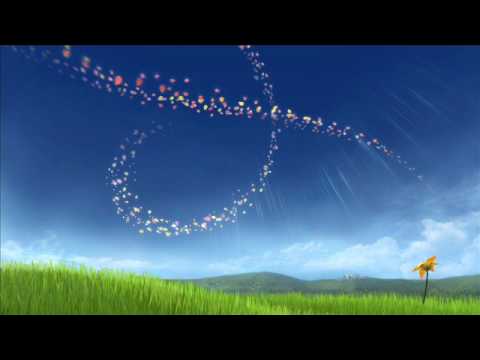 2. Machinarium (2009) – Tomáš Dvořák
Not only has Machinarium retained its place has one of the best adventure games of the 2000s, so too does the quality of its unusual but undeniably charming soundtrack still hold up several years on. Tomáš Dvořák crafted a relaxing mixture of downbeat electronica combined with organic sounds to help bring Machinarium's steel robot city to life. It provided a great soundscape to fall back on when the game's puzzles occasionally overwhelmed and befuddled the player, with Dvořák's gentle tunes easing frustration whilst at the same time oozing character.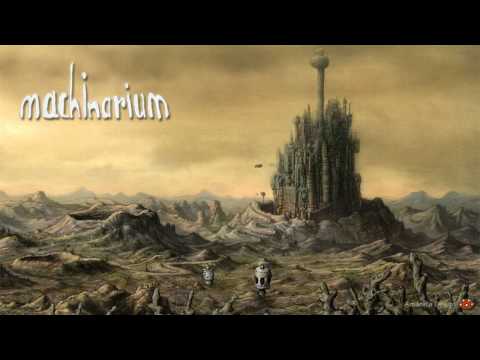 1. Fez (2012) – Disasterpiece
Disasterpiece's accompanying soundtrack to last year's mindbending Fez, from the now notorious Phil Fish, broke the boundaries for what many thought modern chiptune capable of. Each song wonderfully blurs the lines between ambient and musical, working through an entire tonal spectrum to match and indeed, create, the atmosphere in the game's not quite 2D world. Some may argue that Fez's pixel art is derivative of every other indie game ever and there might be at least some merit to that argument; the soundtrack, however, stands out as something totally unique. A masterpiece.