Competition CLOSED: Jameson Cult Film Club – Snatch
Ramp.ie and a few lucky competition winners headed along to the Jameson Cult Film Club screening of Silence of the Lambs in the Mansion House this week. Pants-wetting terror doesn't even begin to describe the experience!
The place was transformed into the Baltimore State Forensic Hospital. We were led down creepy hospital corridors and into a quarantine room where we were informed of the hospital's rules and walked down the cell block with inmates taunting and snarling at us until we reached the windowless cell of Dr Lecter who simply stared with a mischievous smile. The screening was full of surprises, with various scenes acted out in front of us including the 'lotion in the basket' scene and Buffalo Bill's night vision tussle with Clarice Starling. The effort and attention to detail was astounding and the Jameson was flowing all night.
Following the Dublin success of Silence of the Lambs, Galway is in for a treat! Jameson Cult Film Club is bringing Snatch to Galway for their inaugural JCFC event, once again to be held at a secret location.
Here's what to expect on the night…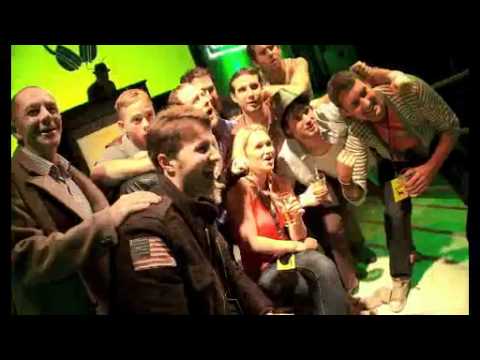 We have 2 sets of 4 passes. To blag some ringside seats for you and three mates at this unforgettable screening, spill the beans and answer the below question:
Franky Four Fingers, Bullet Tooth Tony, Turkish and Brick Top are all characters from Snatch.
A) True
B) False
To be in with a chance to win, send us a message with your name and a contact number to competitions@ramp.ie by next Tuesday, 21st of August.
For more information and to register for free tickets, 'ave a butchers at JamesonCultFilmClub.ie