Movie Review: Upstream Color
Posted September 23, 2013 by Will Fitzgerald in
2013
Overview
Year
:
2013
Genre
:
Indie, Sci-fi
Director
:
Shane Carruth
Stars
:
Amy Seimetz, Andrew Sensenig, Shane Carruth
Writer
:
Shane Carruth
:
Pros:
A wholly singular and original vision.
Cons:
With a film like Upstream Color, its negatives are entirely subjective. It's deliberately obtuse; a film made for contemplation, not entertainment.

Unlike his debut film Primer, which felt like a math problem that enticed viewers to try and solve it, indie prodigy Shane Carruth has crafted a film that's much more of a meditative journey with no promise of definitive answers in Upstream Color.
Like in his debut film Primer, indie prodigy Shane Carruth uses a simple sci-fi conceit to explore the big questions about life in Upstream Color. Unlike Primer, which ultimately felt like a math problem that enticed viewers to try and solve it, Primer feels like much more of a meditative journey with no promise of definitive answers.
The first act of the film is relatively straightforward (emphasis on relatively) – a young woman named Kris is forced to ingest what for all intents and purposes we'll call a 'psychic worm' that turns her into the hypnotised puppet of a thief who divests her of all of her wealth. The set-up is quite different from the rest of the film. It paints an unsettling picture of victimisation that's disturbing in a way the rest of the film's obscurity precludes. It's also quite clear in its intent.
Once Kris gets rid of the worm and returns to her life, albeit without any memory of what's happened to her, the film becomes increasingly disorientating. Kris enters into a relationship with a similarly affected man named Jeff (Carruth) while we are introduced to an enigmatic pig-farmer, whose pigs serve as hosts for the egested worms of the thief's victims. Eventually things conspire to bring them and the pig-farmer more closely into alignment but for much of the film the characters' motivations are unclear.
Depending on your willingness to go along with this philosophical journey, this is where the film might lose you but there is plenty of sensory input to entice you along. Upstream Color's mood-enhancing music (scored by Carruth) can ease you into the muddy, meditative narrative or alternately, if you aren't enjoying the abstractness of it all, those repetitive piano notes could get annoying fast.
The film is edited (by Carruth) with short cuts that demand your attention for every shot. In fact, the whole film almost demands re-watching except that ultimately, any answers are irrelevant; the questions are what colour the journey. That said, there are layers of meaning here to reward repeat viewing and plenty of visual clues to enhance the discourse as well.
Is the worm a parasitic metaphor for the cellular level at which we are all animals? How much does one's agency ever belong to oneself? And how much of a role does nature play in our path through life? Upstream Color is deliberately obscure and you are given the sense that Carruth doesn't care about making films for people who don't have the patience for that. For fans of Primer, there's still plenty of sci-fi fare to puzzle out, but in Upstream Color it's implicit that those aren't the questions the director cares about.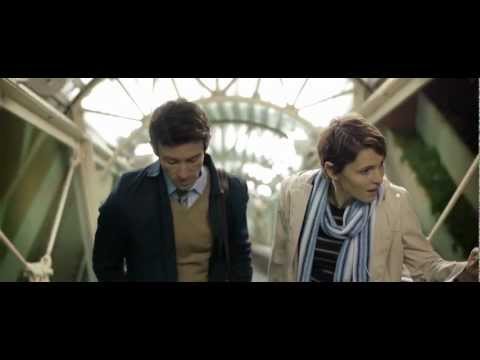 Upstream Color opens Friday 30th August at the Lighthouse Cinema.