Album Review: Imaginature – HK119
Overview
Genre
:
Electronica, Electropop
Artist
:
HK119
Label
:
One Little Indian
Year
:
2013
:
Pros:
Lush, epic soundscapes punctuated by '80s invocation and risky manoeuvres that pay off.
Cons:
A small number of tracks in the middle of the album fail to engage in entirety.

Broken down into the sum of its parts, Imaginature is an album worth investigating. Put back together with some ballsy, out-there moments including a cheesy sax solo, HK119 should be demanding more attention.
Heidi Kilpelainen, a.k.a HK119, is something of a creative force of nature, having travelled for more than the entire length of her music career combining a love of art and music. With her debut release in 2005, she gave the appearance of a singular artist not willing to compromise the former for the sake of the latter in terms of marketability.
However, as her career has progressed it has become increasingly apparent that HK119 is a tiny industry of grand electro pop artistry, as opposed to the tiny electronic art pop of grand industry that other more market-aware and contrived artists embody. She may be just as self-aware as mega-artists such as Lady Gaga, but is more likely to hide behind her creation for protection rather than bleed it dry for column inches and controversy. Imaginature is a baby step towards self-exposure and a giant leap alongside creative experimentation for an artist who has admitted that she wishes that the mainstream was more of a river than a stream, and that there was more space for variety on the radio waves.
Lacking anthemic easy platitudes or a social cause to champion, 'Iceberg' is a fine example of HK119's shift towards this metaphoric dream. A catchy and punchy number about an Iceberg melting slowly into the sea, which may or may not mean something other than what shows on the surface.
She further strips away part of the icy exterior with the track 'Hide' which is a curious one indeed. Set up with some of the atmospheric gloominess that seems more signature of Fever Ray, the song then shifts into a lush '80s chorus – 'Baby I'm yours/don't you want me?' – by way of a whirring downtempo verse, finishing with a sax solo. Yup, a sax solo… a veritable musical event that can sometimes make or break a review.
Frequently employing use of natural sound effects, dark string arrangements and the aforementioned sombre chants throughout the album mean that perhaps the Kate Bush comparisons will be unavoidable (which certainly isn't a bad thing). Kilpelainen, however, manages to enough invoke enough currency and reins in too much conceptual focus to endanger the album of being classified as merely a nod to her '80s art pop forebearers.
This is one artist that M.I.A. won't be putting on her 'swaggerjackers' list either. Kilpelainen is wildly original to the point of making the occasional misstep regarding listenability. 'Adailson' and 'Moss' shift the listeners attention away from the music and also, briefly, from engaging with the album. 'Moss' is forgivable because it's excusably crazy, but 'Adailson' brings the album to an almost complete standstill.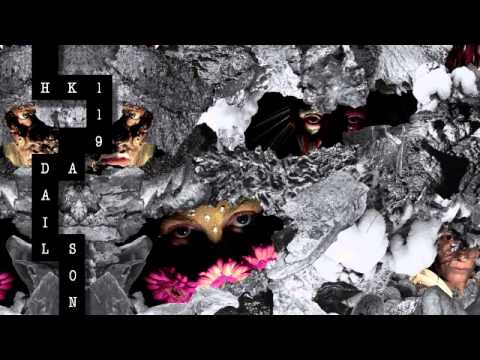 The album opener 'Wild Grass', as well as 'Spring' and 'Rain', provide welcome returns to Kilpelainen's revisiting and reimagining of '80s electro pop and the dub-like 'Milky Way' is another genre invocation that works extremely well. It's these tracks that hold Kilpelainen's more emotionally sweeping moments, which are what underlines Imaginature's success.
'Part off-the-grid fantasy, part spiritual adventure' is how Kilpelainen herself explains the aural direction of Imaginature. Fitting perhaps because closing track 'White Owl' would be quite a scene-setter, invoking images of the artist waking up in a strange new place and giving signs that she has only just begun to embark on a tingling quest of exploration.
Seán O' Toole
Seán O'Toole is student journalist from Galway. Political views include: Bertie Ahern signing his booky wook in Easons; Mary Harney having her dinner one time in The Four Seasons; David Norris smiling and waving outside the Oireachtas; and Joan Burton giving filthy looks to young fellas in the Dáil Bar.