Album Review: Kavinsky – OutRun
Overview
Genre
:
Retro Electro
Artist
:
Kavinsky
Label
:
Mercury Records
Year
:
2013
:
Pros:
Pure style distilled. Exceptionally good retro electro tunage.
Cons:
More derivate sound. Recycled songs. Questionable single song venture into rap.

Kavinsky remains king of the modern retro electro genre with his first full length release.
'The year was 1986…' opens OutRun's first track, 'Prelude'. It's hard to think of a more apt way of setting the scene. Kavinsky's popularity explored after the release of 2011's exceptionally stylish '80s throwback Drive, his collaborative track with Lovefoxx Nightcall featuring in the film's opening sequence. He certainly isn't new on the scene, having released several EPs since 2006, gradually building up something of cult following. And now, Kavinsky has seen fit to finally bestow upon us a proper LP. For the most part, it's as good as we've come to expect.
Not enough artists use music as a method of storytelling, so how refreshing it is that both the opening 'Prelude' and the closing 'Endless' bookend what is an admittedly brief but atmospheric narrative. The short prologue and epilogue are part of what makes Kavinsky's music so appealing; it's stylish as fuck. Everything down to the album art to individual track titles just screams '80s. Kavinsky is a master of cohesive ambiance.
'Blizzard' and 'ProtoVision' are perhaps the most traditional tracks on the album, very much in line from what we've come to expect from the Frenchman, soaking in the dark electro-pop synth sound that dominated the film soundtracks of thirty years ago. He does attempt to cover new ground, which mostly works. Three of the tracks feature vocals, an unusually high percentage by Kavinsky's standards. Two of the three, 'Odd Look' and 'First Blood', work well, the vocals never overpowering the unquestionably more important instrumentation. 'Suburbia', featuring rapper Havok, is the most divergent experimentation and will definitely be the most divisive track on the album amongst fans. It's incredibly jarring, and while the determination of Kavinsky to step outside of his comfort zone is admirable, it doesn't really work. 'Roadgame', with its string laden hook, is quite the opposite, proving that risk taking can indeed yield great results.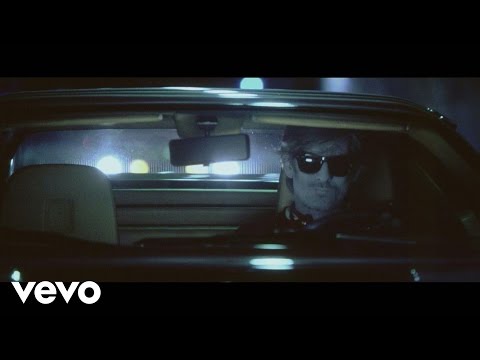 The influence of other modern electro acts is a lot more apparent on this record, in comparison to his previous work. The Justice influence on 'First Blood' almost being a distraction. It does still retain that Kavinsky vibe, as do all of the tracks, but it is unfortunate that on the whole, the album sounds more derivative than fans will be used to.
Of the thirteen total tracks, some may be disappointed to learn that four of them are recycled. It makes sense that for his first major release, Kavinsky would want to throw in a selection of greatest hits for the imminent new fans getting their first taste. Such is the exceptional quality of these four and the volume of new content that any accusations of laziness are unfounded.
Despite these relatively minor setbacks, Kavinsky does not disappoint in what is hopefully the first in a series of more extensive releases. His position as king of the modern retro synthesiser continues to be well earned.