Album Review: Clocks – Julie Feeney
Overview
Genre
:
Chamber pop, Choral, Classical
Artist
:
Julie Feeney
Label
:
Mittens
Year
:
2012
:
Pros:
Both delicate and joyful; beautifully produced; Feeney's vocals are perfect
Cons:
The first half of the album is slightly weaker than the second.

Galway classical/chamber pop star Julie Feeney releases her third album today, and we think it's the perfect time for it.
Julie Feeney's Wikipedia entry defines her as a composer, singer, songwriter, record producer, theatre artist, orchestrator and educator, which is quite the mouthful for the uninitiated reader, let alone being quite the remit for one woman. But then, Feeney is not your common-or-garden musician. Her songs are more than three-minute ditties about some heartbreak or spate of navel-gazing; they're expansive, many-sided compositions in which she delicately explores truth through whimsy. Like Sarah Slean, the Canadian songstress whose habit of filtering pop through theatre and cabaret makes her a startling musical presence, Feeney's sphere is one of endearing and compelling idiosyncrasy. Which is to say that her output tends to be rich, clever and rather festive – nothing immediately singalong but, by that yardstick, nothing throwaway.
And so comes Clocks, Feeney's third album after Choice Prize-winning 13 Songs and the critically-acclaimed pages. This time 'round, Feeney claims to have felt a draw towards exploring and documenting her family tree: 'close family, generations past, the value of personal roots'. We get songs inspired by her grandparents, and recorded in the Kylemore Abbey Gothic church, where Feeney claims to have keenly felt the weight of family history. '[I felt] as if I was being minded by my ancestors… I felt very comfortable in places, not scared. And it was a natural, often intense connection with these people…'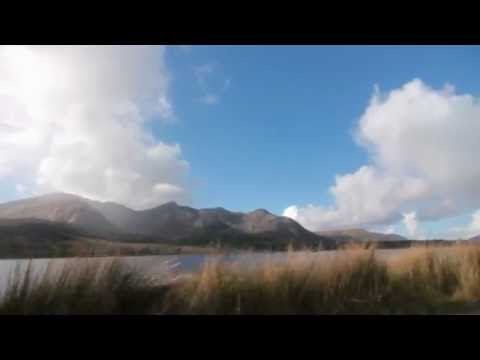 The result is a delight. From coy jubilance of opener 'Dear John', a song Feeney says is about her grandfather and grandmother 'waiting on a moonlit night' to go cycling on the road, to the distinctively traditional 'If I Lose You Tonight', each song has a distinct character. Feeney's vocals are classical in discipline – she was a professional choral singer – and so there is restraint when the story requires it. It's that restraint that gives her vocals their genuinely beautiful, chamber pop nature that it's hard not to fall a little in love with.
There's a different kind of delight in the mischievous refrain in 'Every Inch A Woman'; in fact, the last four songs on Clocks – 'Every Inch A Woman', 'Worry', 'Happy Ever After' and 'Imperfect Love' – would not be out of place in an opulent stage musical. This, too, is the perfect time of year for it: crisp air, short evenings, firelight and the promise of oncoming mid-winter festivities.
Clocks is a fitting title. There something precise about this offering, occasionally but persuasively sounding like the kind of melody one would hear from a vintage jewellery box, where a graceful ballerina turns – a sound obviously of this world, but a song from somewhere that bit more ethereal. 'I wanted to stand on Galway ground,' says Feeney, in perfect summation, 'and sing my heart out'.
Julie is currently on tour, and you can catch her at the following venues:
16/11/12 Source Arts Centre Thurles
17/11/12 Solstice Arts Centre Navan
18/11/12 Hawkswell Theatre Sligo
19/11/12 Druid Theatre Galway (Extra Album Launch full show no choir)
20/11/12 Siamsa Tire, Tralee
21/11/12 The Belltable, Limerick
22/11/12 The Watergate Theatre, Kilkenny
23/11/12 The George Bernard Shaw Theatre, Carlow
24/11/12 The Riverbank Arts Centre, Newbridge
25/11/12 Draiocht Arts Centre, Blanchardstown, Dublin
29/11/12 The White Horse, Ballincollig (Extra Album Launch full show with no choir).
7/12/12 Pepper Canister Church Dublin (Extra Album Launch full show with no choir)
10/12/12 The Linenhall Arts Centre, Castlebar.