Album Review: Atoms for Peace – Amok
Overview
Genre
:
Electronica
Artist
:
Atoms for Peace
Label
:
XL Recordings
Year
:
2013
:
Pros:
Odd, stand out sound. Immersive.
Cons:
Overly abstract. Vocals are often unnecessary.

The Thom Yorke fronted supergroup finally let their album out into the wild. The result is enjoyable, but underwhelming.
Well, that took a while, didn't it? Formed in late 2009, and fronted by Thom Yorke, supergroup Atoms for Peace have finally released their début effort, three years later. Joining Yorke are Chili Peppers bassist Flea, long time Radiohead producer and audio engineer Nigel Godrich, Joey Waronker of Beck and R.E.M. fame, and Brazilian percussionist Mauro Refosco (who jammed with the Chilis during their most recent release). It's an eclectic mix of musical talents for sure. The end result though, for better or for worse, is distinctly Yorke.
The album is titled Amok, presumably in the 'to run amok' sense. It could of course be some mysterious acronym, containing within it the secrets of the universe; with Thom Yorke, the potential for madness is limitless. As a point of reference, Amok can most directly be compared to Yorke's fantastic 2006 solo release, The Eraser. While The Eraser more equally balanced the glitchy experimental electronica with groundings in more traditional rock (in very much the same way Radiohead have done with Kid A onwards), Amok plunges head first into an abstract realm of beats and warped auditory oddities. It's music that's incredibly easy to get lost in, having an almost trance-inducing quality.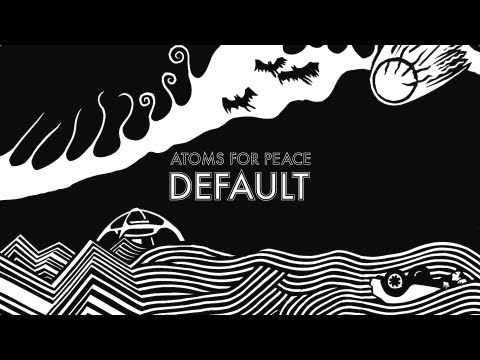 On the other side though, it might be too abstract. There isn't really anything hummable or distinctly memorable; it's a big, inseparable blob of an album and has no real defining moments. Yorke's vocals here are of questionable importance. Most songs could quite happily exist without them and lose nothing of their attraction. That's not to criticise his performance; he sounds as great as ever but they seem like an afterthought of less than equal priority in comparison with the album's other elements.
Still, there's much to enjoy here. This is certainly good electronica but given the talent involved and the how long it took to come to fruition, it's hard not to feel a little underwhelmed.